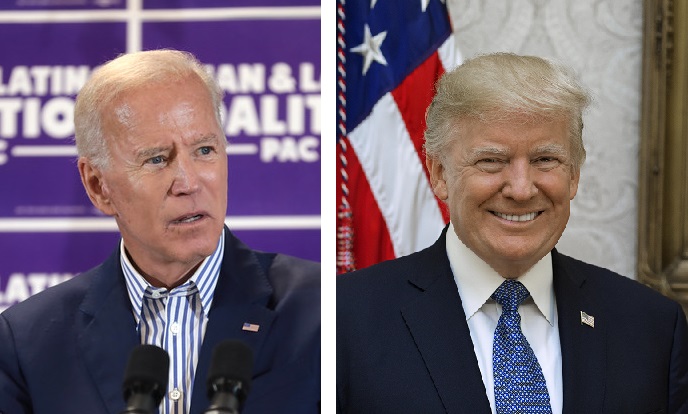 Democrat Joe Biden has overtaken President Donald Trump in the ballot count in Pennsylvania.
Shortly after 9 a.m. Friday, the state's online vote tabulation showed the former vice president with 3.295 million votes to Trump's 3.289 million.
Since Tuesday, Pennsylvania county officials have been counting the large number of mail-in ballots cast in the election. While in-person voting favored Trump, mail-in ballots have strongly tilted toward Biden.
The Trump campaign has filed lawsuits in Pennsylvania and other states seeking to stop the count. In a statement at the White House on Thursday, the president falsely claimed to have won the election.