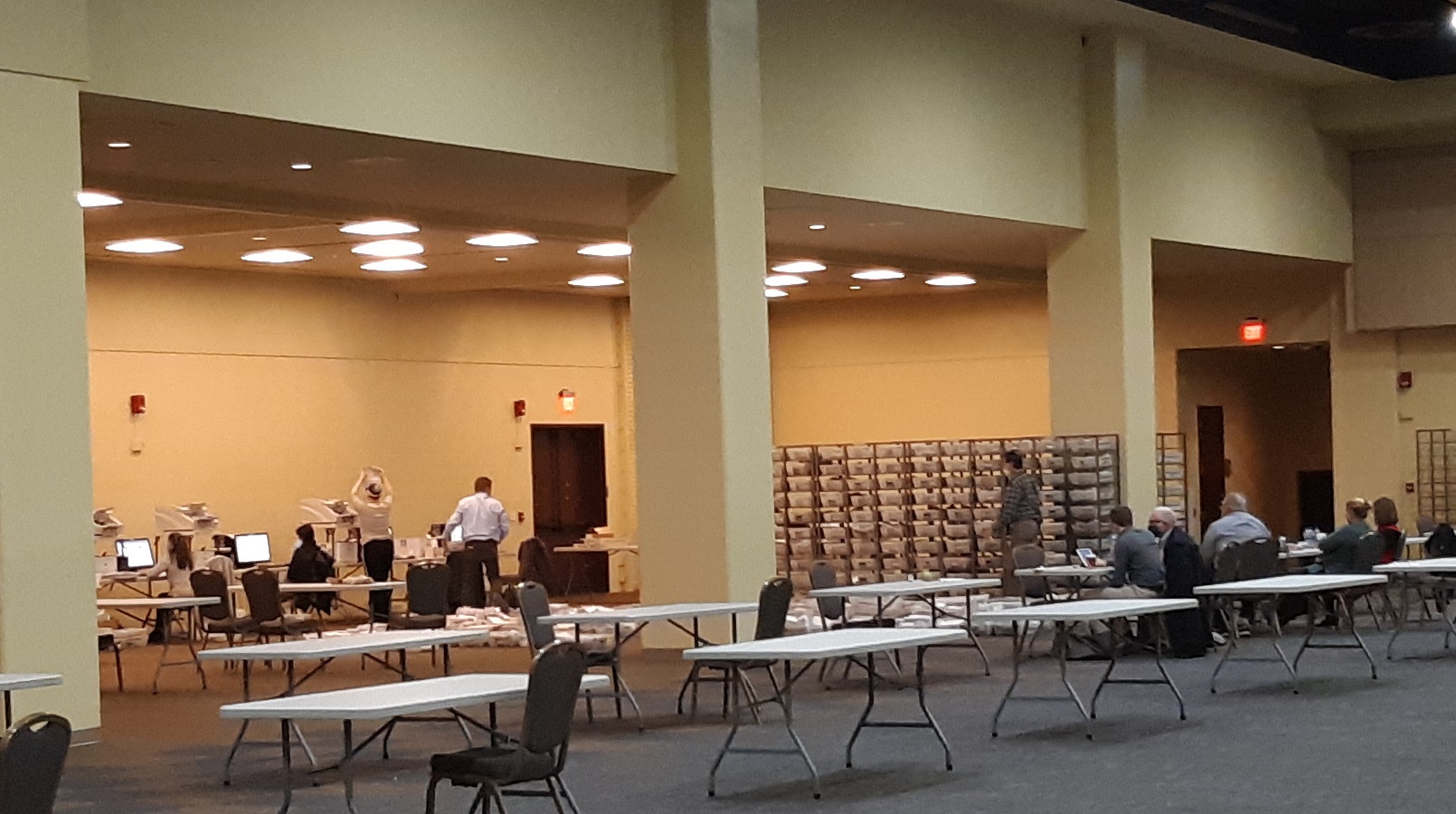 In Lancaster County, and across Pennsylvania and the U.S., ballot tabulation continued Wednesday morning as the outcome of the contest between President Donald Trump and Joe Biden remained undecided.
In Lancaster, County Commissioner Ray D'Agostino said on Facebook Wednesday morning that 66,700 mail ballots out of 90,800 had been scanned so far. The rest should be done by "end of work day," he said.
The totals for Lancaster County on Pennsylvania's election dashboard around 9:15 a.m. incorporated a little less than half of the mail-in ballots cast. They continued to show Republican candidates comfortably ahead, with majorities above 60% or even 70% in contested races.
In the contest for U.S. House District 13, which covers Lancaster County and southern York County, two-term incumbent Republican Lloyd Smucker declared victory over challenger Sarah Hammond Tuesday night. Hammond had not conceded as of Wednesday morning.
The figures for selected races were as follows:
President
Donald Trump 143,390 (62.5%)
Joe Biden 82,496 (36.0%)
U.S. House, 11th District
Lloyd Smucker 148,373 (65.4%)
Sarah Hammond 78,478 (34.6%)
Pa. Senate, 13th District
Scott Martin 62,238 (61.1%)
Janet Diaz 39,662 (38.9%)
Trump vs. Biden
In the presidential election, Trump falsely claimed victory and made baseless allegations of electoral fraud, saying he would seek redress with the U.S. Supreme Court.
The Associated Press showed Biden with 238 electoral votes to Trumps 213. Key battleground states remained undecided: They include Pennsylvania, Michigan and Wisconsin, the three states that gave Trump a narrow win in 2016. A candidate needs 270 electoral votes to prevail.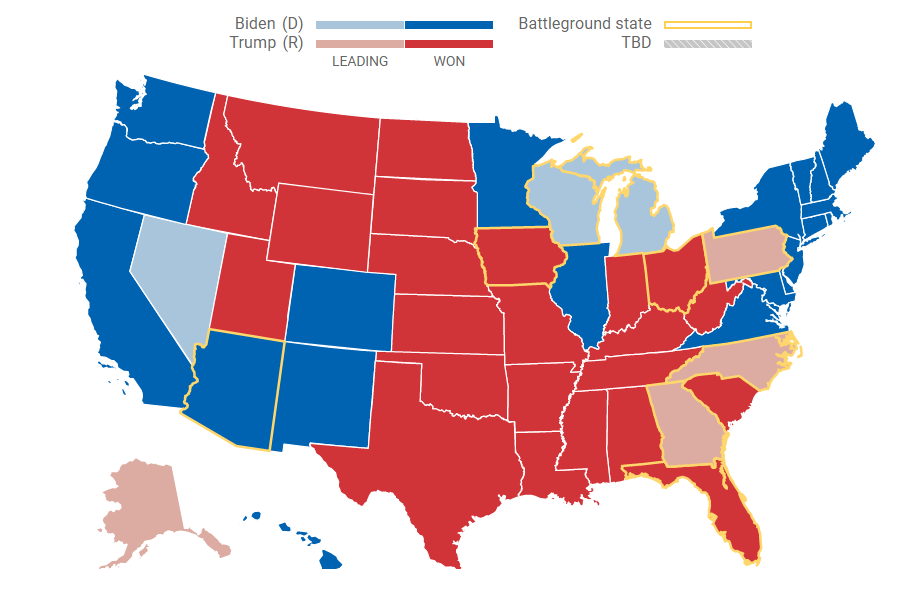 The New York Times reported that Biden is winning Pennsylvania's count of absentee ballots 78% to 21%.
"If Mr. Biden won the more than 1.4 million absentee votes by such a large margin, he would net around 800,000 votes — enough to overcome his deficit statewide," the newspaper said.
One question mark is whether Pennsylvania mail-in ballots that are posted before Election Day but arrive thereafter will be counted. The Pennsylvania Supreme Court said they can be accepted up to 5 p.m. Friday, but the U.S. Supreme Court has indicated it may intervene.