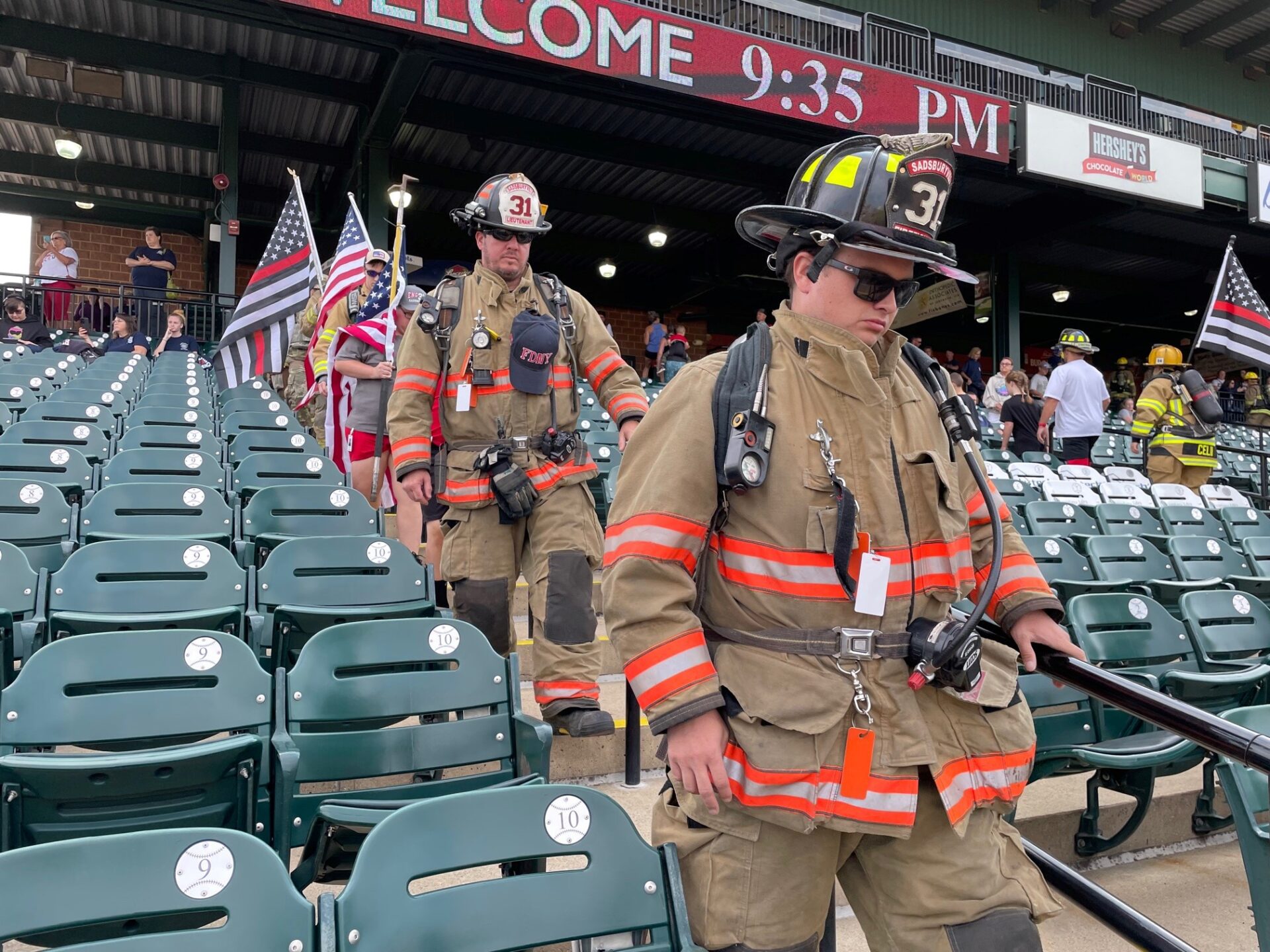 Hundreds of first responders and community members came out Sunday morning to the 11th annual stair climb at Clipper Magazine Stadium.
Participants climb the equivalent of 110 stories, the number of floors, in the World Trade Center in New York City, to honor the police, firefighters and emergency medical personnel who died in the line of duty on Sept. 11, 2001.
"We do this to honor the first responders who sacrificed their lives going into the towers in New York City to rescue people who were trapped," said Jimmy Fannin Jr., of Chaplains Corps Lancaster County.
The bond among first responders could be felt throughout Clipper Magazine Stadium on Sunday morning. Many came to show support for people whom they did not know personally. Robert Roemer, with New Danville Fire Co., said, "Because of 9/11 I lost 343 of my brothers. I did not know them, but they are my brothers."
"We like to do this not for us to just remember, but to bring some light to what went on that day," Fannin said.
Roemer believes it's a great event for the community to get involved in. Even if you cannot do the climb, you can come out and be part of the community support.
"I have done this climb every year and plan to keep on doing it," he said.