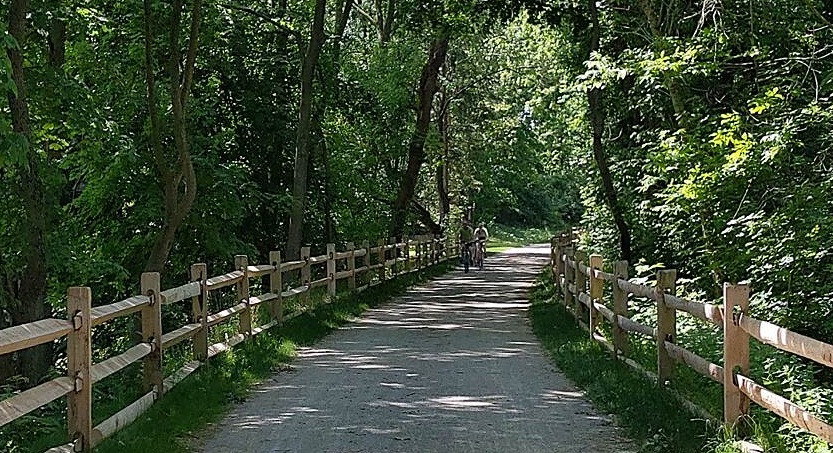 Two Lancaster County communities have received grants to help them develop plans to promote walking, biking and other forms of non-motorized transportation.
Akron is receiving $20,000 and Quarryville is receiving $18,000 through WalkWorks, a joint program of the Pennsylvania Department of Health and the nonprofit Pennsylvania Downtown Center.
Akron and Quarryville are among 10 recipients statewide that received a total of $160,000. The grants, announced Tuesday, are funded by the U.S. Centers for Disease Control & Prevention. Akron and Quarryville were the sole two recipients to receive funding through the Pennsylvania Department of Conservation & Natural Resources as well.
Recipients will work over the next year with transportation and land planners to develop local Active Transportation Plans.
The plans guide governments in making changes to streets and other elements of the built environment to make it easier to get around without a car and to promote safety for all. Components often include bike lanes and trails, intersection enhancements, public education and efforts to better integrate bus, train and non-motorized transportation.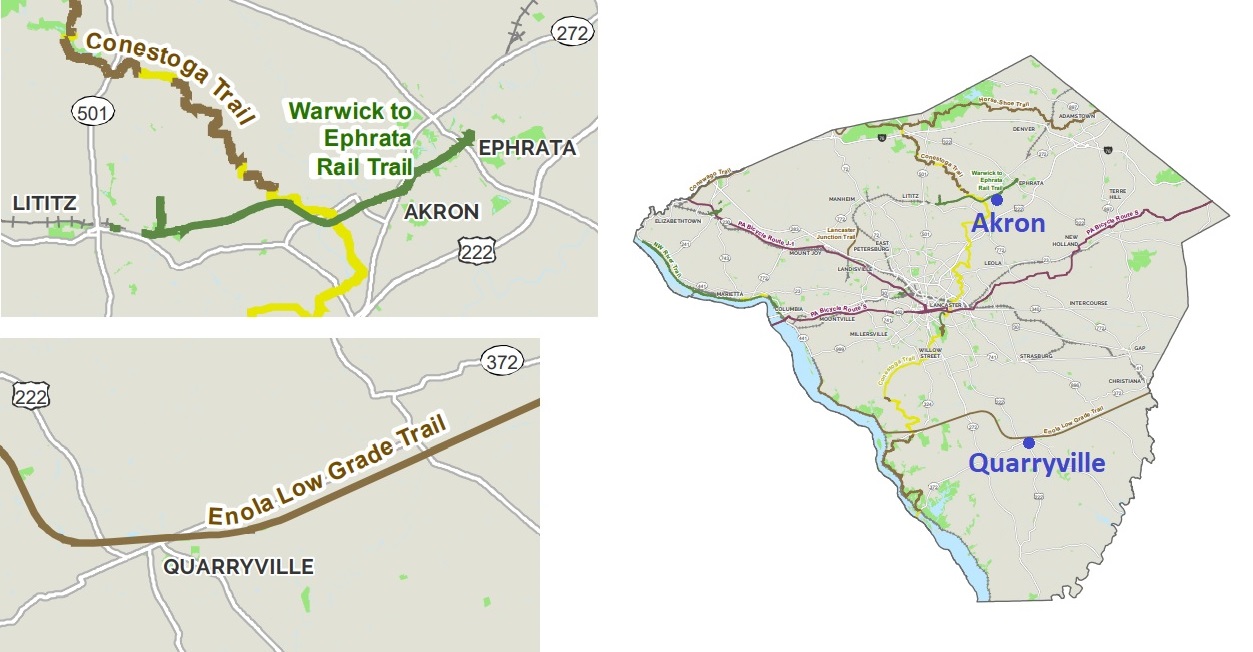 Lancaster County and Pennsylvania both have Active Transportation Plans that date to 2019. (See the county's here and the state's here.)
"We are now recognizing that the design of many of the places we have built has had unintended consequences, damaging individual and community health," said Samantha Pearson, coordinator of the WalkWorks program. "We are making strides in adjusting our surroundings to make them pro-health, pro-activity, and pro-exercise."
Akron and Quarryville are both designated as potential tertiary transportation hubs in Lancaster County's Active Transportation Plan. Both enjoy ready access to rail trails: The Warwick-Ephrata Rail Trail in Akron's case, and the Enola Low Grade in Quarryville's.
(Editor's Note: This article was updated on Oct. 27 to add that Akron and Quarryville are receiving DCNR funding.)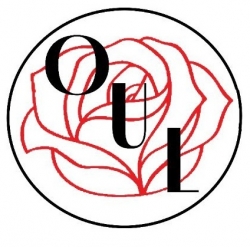 Latest posts by One United Lancaster
(see all)