United Way of Lancaster County is pleased to announce the recipients of the 2022-23 grants from affinity group Women United:
YWCA Lancaster's New Choices Program
Patients R Waiting's Diversifying Doulas Initiative
Each program will receive $30,000 for the purpose of bettering the lives of women in Lancaster County over the age of 18 by promoting financial stability. The grant period begins July 1 and continues through June 30, 2023.
YWCA Lancaster's New Choices career development program is a no-cost, life-changing opportunity for Lancaster, York, and Chester county individuals in transition to achieve economic self-sufficiency and financial stability through personal development, career guidance, and job training.
Funding received through this request will be used for programming costs, personnel costs, and to directly support Lancaster clients through scholarships.
The Diversifying Doulas Initiative (DDI) aims to train women of color (WOC) to become doulas, provide expectant mothers of color in Lancaster County with free doula services, and conduct research on maternal health outcomes as a result of this initiative; all in an effort to address the maternal mortality crisis in the United States for WOC. Grant funding through the Women United Grant will allow the initiative to continue its mission. In 2020, the number of doulas of color increased in Lancaster County by 2,800%.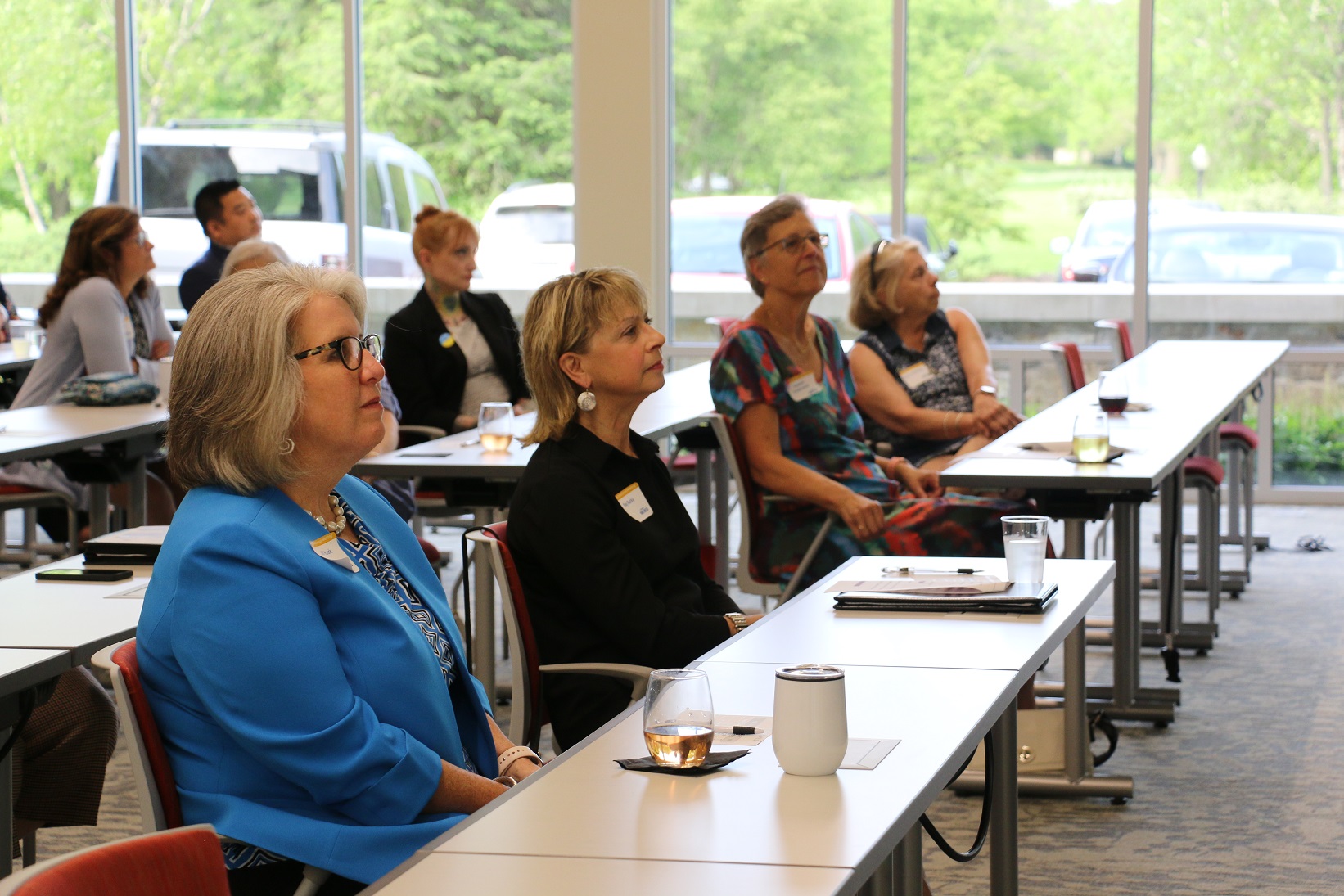 Recipient organizations were chosen by the voting members of Women United on May 25 following 10-minute presentations from applicants on how their program supports financial stability for Lancaster County women. The third applicant this year was Tenfold.
Members of Women United donate at least $1,000 per year to the Women United fund within United Way of Lancaster County. Their donations, plus those of United Way donors who give less than $1,000, are distributed via these yearly grants.
Because of the Lancaster County chapter's commitment to health, education and financial stability, the grant themes cycle each year. Last year's recipients, Clare House and Milagro House, and The Gatehouse, used their grants in pursuit of educational programs.