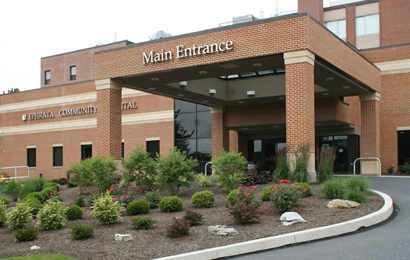 WellSpan Health facilities are now allowing one family or support person per stay to visit individuals in inpatient, emergency department, clinic, and outpatient settings.
The change, which took effect Wednesday, was enacted based on declining Covid-19 case loads. It replaces a stricter policy enacted in November when cases were surging.
Under the new policy, obstetrical patients will continue to be able to have one birth support person accompanying them throughout their admission and care. This person must be age 18 or older (unless they are the parent of the baby) and are in good health.
For pediatric patients, two healthy parents or guardians will be allowed in the unit at a time and may stay for the full length of the child's hospitalization.
Only one person may accompany patients undergoing outpatient surgery, testing, primary care or specialty care appointments, while the procedure or care visit is being completed.
Visitors are not permitted at WellSpan's Covid-19 vaccine locations.
WellSpan Health will continue to screen all family/support persons who want to visit patients, and those with Covid-19 symptoms will not be permitted to enter. Masks must be worn at all times.