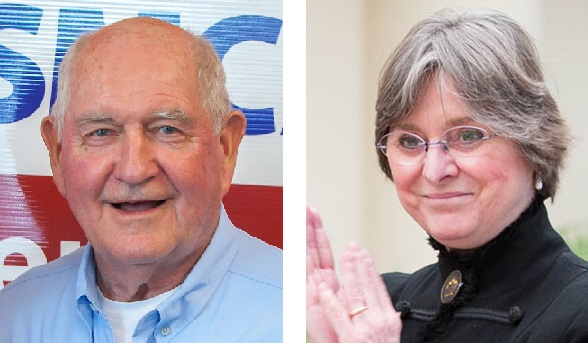 The U.S. Department of Agriculture has announced that it will be extending child nutrition waivers until June 30, 2021, the end of the 2020-21 academic year.
The announcement was made Friday by U.S. Secretary of Agriculture Sonny Perdue in Mount Wolf, York County.
The extended child nutrition waivers include allowing schools and community partners to provide meals through summer feeding programs, allowing non-congregate meals, and extending area eligibility to allow all children to receive free meals.
Specifically, the waivers:
Allow Summer Food Service Program (SFSP) and Seamless Summer Option (SSO) meals to be served in all areas and at no cost;
Permit meals to be served outside of the typically required group settings and meal times;
Waive meal pattern requirements as necessary;
Allow parents and guardians to pick up meals for their children.
Details from the USDA can be found here.
In a statement, Pennsylvania First Lady Frances Wolf said the USDA action provides "much needed certainty" to families and organizations working to promote food security during the coronavirus pandemic.
Wolf was one of 18 first spouses to sign a letter urging the federal government to extend the waivers.
From March through August of this year, Pennsylvania schools provided more than 25 million meals to children in need.