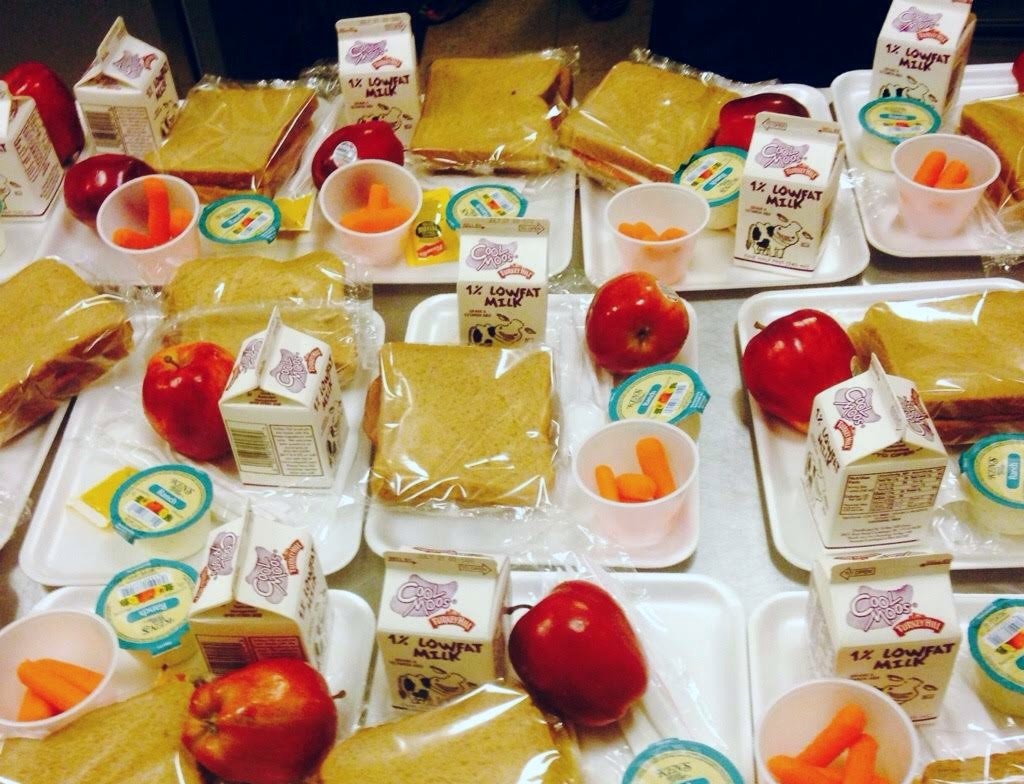 Waivers allowing all children to continue to receive free school meals were recently extended through the end of summer by the U.S. Department of Agriculture.
This means that the ability of each of Lancaster County's 16 school districts to continue to serve free lunches to all of their students run through Sept. 30.
Free lunches were made available for all children by the federal government after the COVID-19 pandemic began last year and has been extended twice since.
Prior to this, only two of the County's school districts could (and did) offer universal free school lunches – School District of Lancaster and Columbia Borough School District.
Under the normal rules, in districts that do not meet the poverty rate criteria for universal free lunch, eligibility is based on family income and must be certified to the district before students may get free meals.
"The waiver extensions mean that more Lancaster children will continue receiving nutritious and free lunches through the summer as this pandemic winds down and hopefully the economy picks back up," said Kevin Ressler, President and CEO of the United Way of Lancaster County, a partner in Hunger-Free Lancaster County and chair of its Equity, Diversity, and Inclusion Action Team.
In addition to the expansion of free lunches to all students, the USDA action also waived other rules that can make it difficult for families to access meals when school is not in session, like during vacations, summer break, and during closures necessitated by the COVID-19 pandemic that have been widespread since last year.
It is important to note that under the federal rules, school districts are not required to offer the free meals even if they are eligible to offer them and even if the students are eligible for them in districts that do not meet the poverty guidelines.
Which county school districts will offer free meals?
Every Lancaster County school district has been providing free lunches to their students under the waived program requirements during the current school year. The following is a summary of what the districts are planning for the summer, as of mid-March:
Whether through their own food service programs or partner sponsors, the following districts will offer summer meals to their students through the fall:
Cocalico School District
Manheim Township School District
School District of Lancaster
Columbia Borough School District
The following schools will provide summer meals after school ends through June 30 but have not yet issued a plan for the rest of the summer:
Conestoga Valley School District
Ephrata School District
Elanco School District
Hempfield School District
Lampeter- Strasburg School District
Manheim Central School District
Penn Manor School District
Pequea Valley School District
Solanco School District
Warwick School District
Donegal School District will not be providing any summer meals. The Central Pennsylvania Food Bank plans to deliver Crisis Response Boxes for pick up by any family in the district that wants one.
On behalf of Hunger-Free Lancaster County, Ressler urged the county's school districts to continue the summer meals through the start of the 2021-22 school year.
"We ask our county's school districts to continue for the entire summer their participation in this important program, which effectively addresses the nutrition needs, in particular of the communities of color that have been disproportionately impacted by the current health pandemic and historical economic disparities," he said.
The waivers specifically include:
Area Eligibility, which allows meals to be provided in areas that do not meet the 50 percent area eligibility;
Non-Congregate Feeding, which allows meals to be served outside of group settings (meals can be distributed at a site where families pick up the meals, as well as be delivered to children's homes);
Meal Service Times, which provide flexibility to the meal service time requirements by allowing service outside of standard mealtimes; and
Parents and Guardians to Pick Up Meals for Children, which allows a parent or guardian to pick up meals to take home to children.