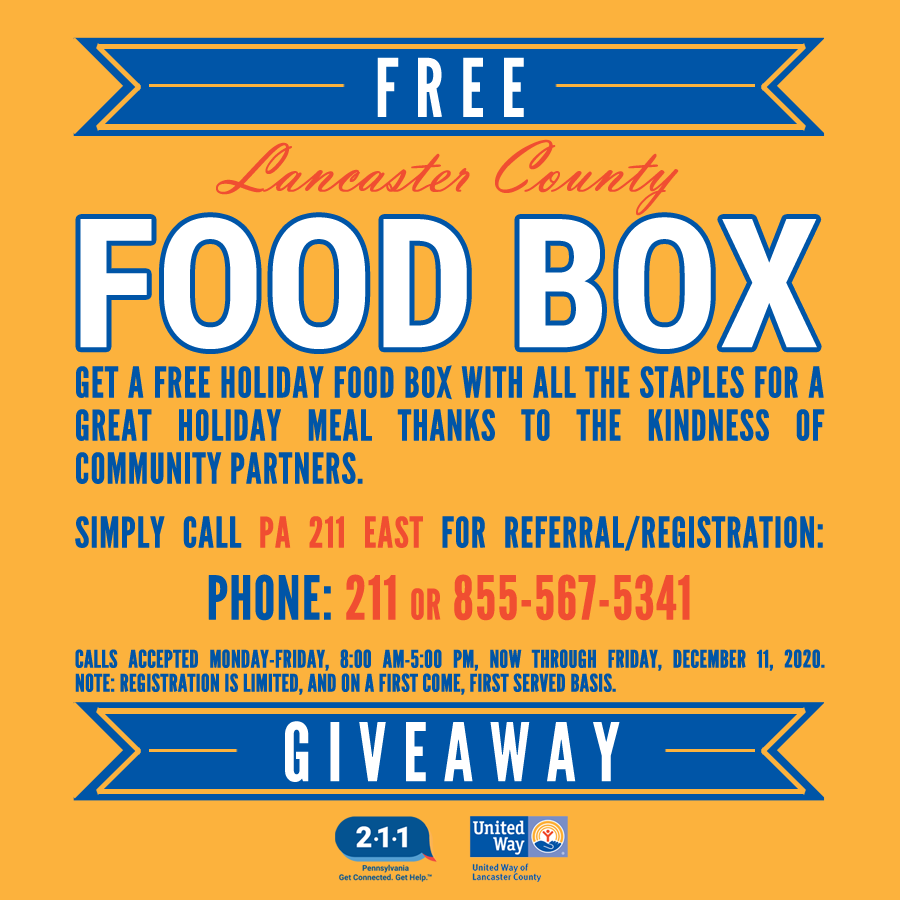 The annual holiday dinner giveaway from the Lancaster County Project for the Needy will be contactless this year, with boxes of ready-to-cook food delivered be volunteers to low-income families on Saturday, Dec. 19.
Those interested in receiving a Christmas box must be a resident of Lancaster County and should call 211 or 855-567-5341 to register for the delivery before 5 pm on Friday, Dec. 11. Registration is available in both English and Spanish.
Over 1,500 boxes are expected to be given away this holiday season, but as of Dec. 7, only 550 had been claimed, according to Toni Gainer, the director of PA 211 East.
211 operators are available to take inquiries about the Christmas boxes from 8 am to 5 pm every day until Dec. 11.