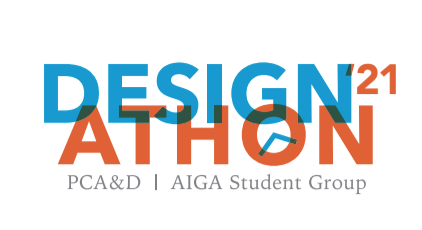 Local nonprofits looking to refresh their marketing look are invited to submit proposals for free graphic design help in Pennsylvania College of Art & Design's 13th Annual Designathon.
Nonprofits that participate will receive "professional-quality updates" to marketing products such as logos, websites, brochures and other communication materials.
Traditionally a 24-hour event, this year's Designathon will be from 9 a.m. to 8 p.m. on March 13. Clients will meet virtually with their design team to outline what is needed and then receive the finished product.
Those interested in participating are asked to fill out the design application and email it to Pam Barby, the Designathon's organizer, at pbarby@pcad.edu by Feb. 10.
"We're working on a team and, for the younger students, they may be seeing the entire process for the first time … of not creating for yourself, but for a client, from conception to production," said Barby, who is also the chair of the college's graphic design department. "They see the power of art and design — how impactful what they do can be."
The Designathon is organized by the college's American Institute of Graphic Arts student chapter and includes current students, faculty and alumni as designers for clients.
Visit the 2021 Designathon website for more information and contact information for specific questions.