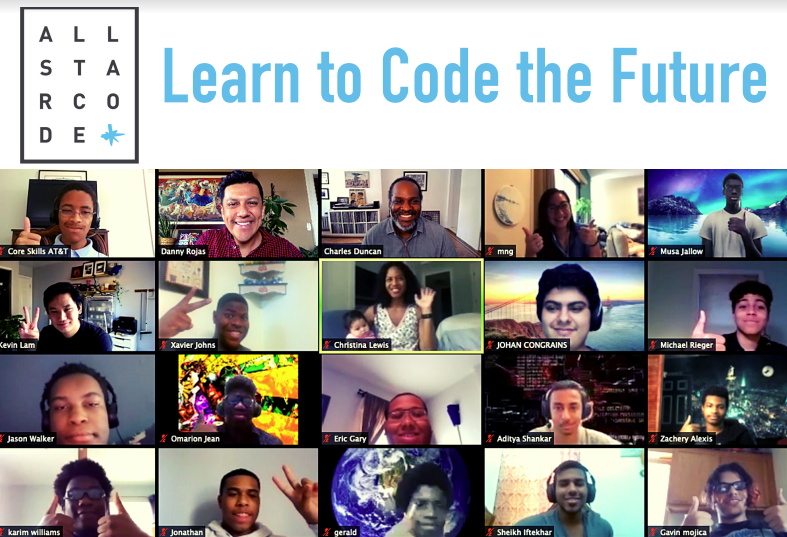 Young Black and Latino men can learn computer coding and web development skills this summer through a free six-week program, the Lancaster County Partnership for Learning Equity announced this week.
The summer intensive is offered by All Star Code, a nonprofit IT education organization based in New York City. It will run from July 12 to Aug. 20, Monday through Friday from 9 a.m. to 4 p.m. and is open to Lancaster County high school sophomores and juniors.
Applications are being accepted through April 2 through the All Star website. There are 20 slots available for the 2021 session.
All Star Code says its mission "is to create economic opportunity by preparing a new generation of boys and young men of color with an entrepreneurial mindset and the tools they need to succeed in a technological world.
"We are dedicated to building and sustaining a robust talent pipeline of young men of color ready to enter, thrive, and lead in the technology industry."
The All Star Code pilot in Lancaster is made possible with funding from The Steinman Foundation. All students who are accepted will receive a laptop computer, access to a wi-fi hot spot and a two-part stipend to help with summer-job income
All Star Code will provide participants with mentoring, career and industry exploration opportunities and a crash course in coding.
Sessions will be broken up with hands-on learning, virtual site visits, company tours and more.
Individuals who complete the summer intensive course receive "ongoing support from the All Star Code team, continued access to program content and mentors and future employment opportunities as Summer Intensive classroom assistants," said Olivia Walters, outreach coordinator for The Steinman Foundation.
"This is truly a program focused on student success," she said.
The Lancaster County Partnership for Learning Equity is a partnership of Steinman Foundation, the STEM Alliance and the United Way of Lancaster County.