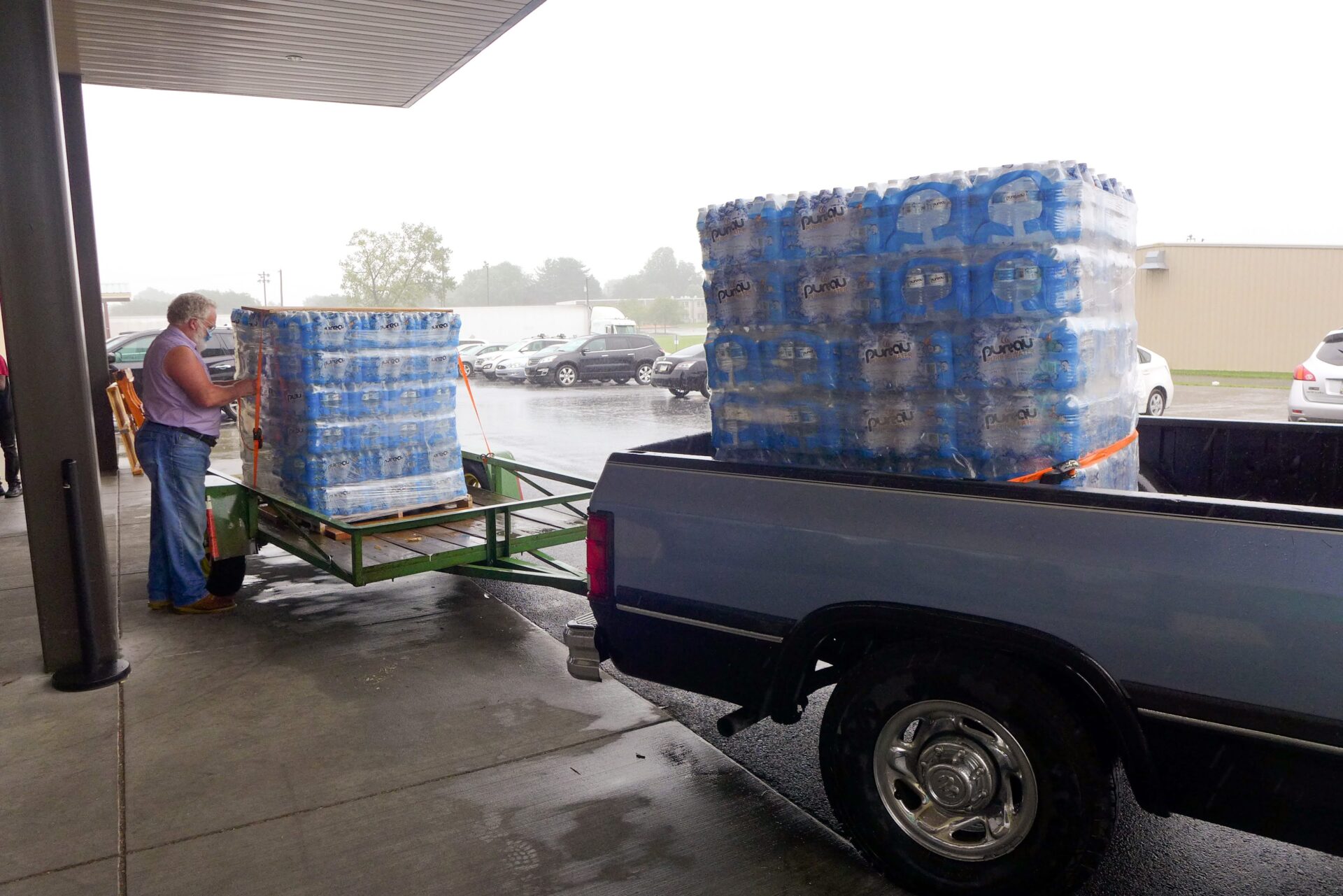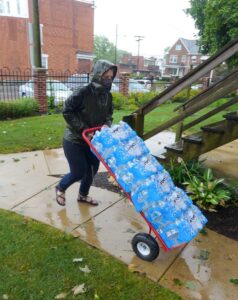 The Parish Resource Center has been a nonprofit organization in Lancaster for more than 40 years. Its mission: to collaborate with a network of churches, other nonprofit organizations and volunteers to address the needs of those in our community, whether that is with pooled resources or information.
One specific function of the Parish Resource Center is to support the Lancaster Community Meal Program, but the onset of Covid-19 has presented some challenges to its approach.
The center's Rhoda Shirk told me, "During normal times, Community Meals always served water using cups and pitchers for their sit-down meals."
The switch to takeout meals during the pandemic forced the Parish Resource Center's often older volunteers to buy and transport bulky, heavy bottled water. Brutally hot days over the summer meant providers were rapidly diminishing their stock as they handed out as much water as was needed.
Through a Lancaster Cares grant , the organization was able to purchase four pallets of water — that's five tons — and arrange for transport. Strong volunteers helped move the water into church basements around the city.
This grant has also been used to support the Sunday evening meal, which had to be temporarily put on hold at the beginning of the pandemic.
There has been a substantial an increase in the numbers of meals needed. Demand has nearly doubled from what it had been just a few months ago.
With funding from the grant, the Parish Resource Center has been able to increase its food purchases to keep up, Shirk said.