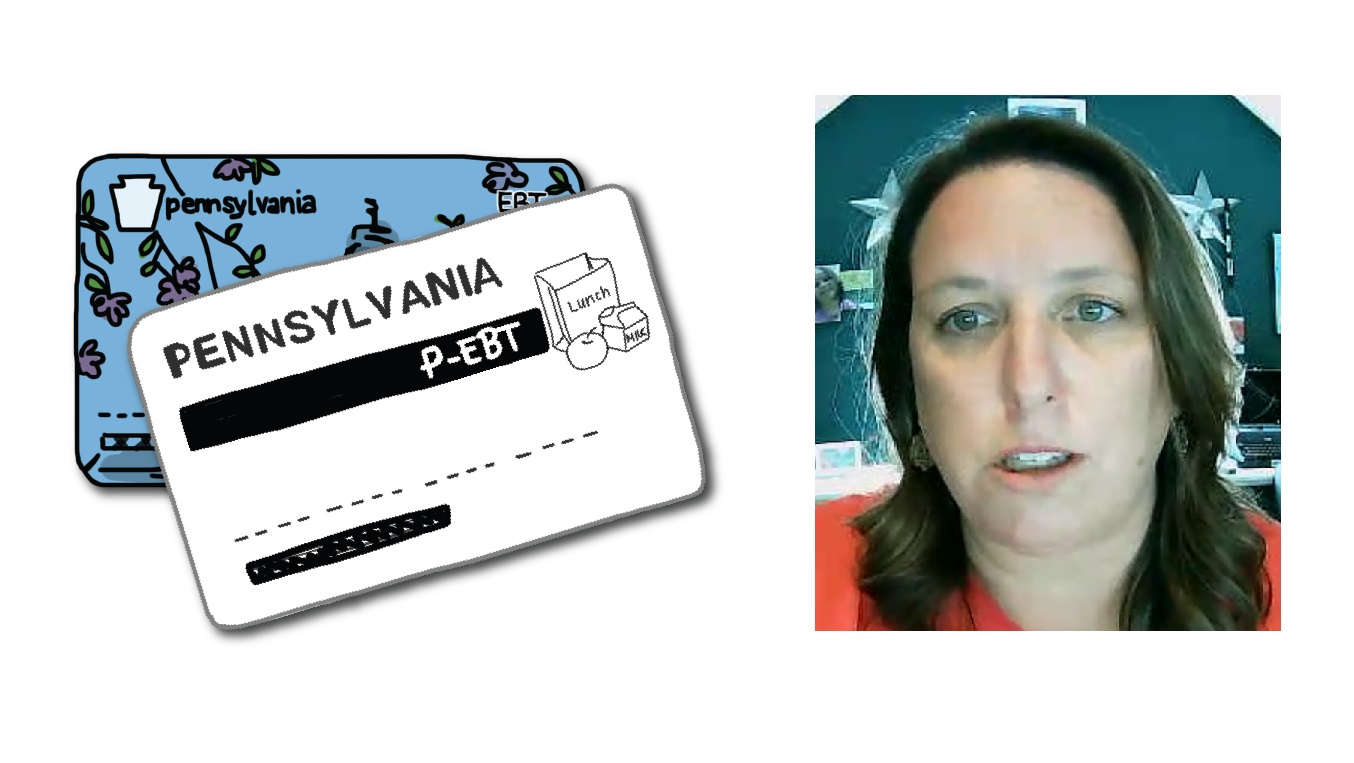 Pennsylvania has started the process of reimbursing the families of nearly 1 million children who missed out on free and reduced-priced meals because they had to stay at home during the coronavirus pandemic.
Related: Federal food aid for children expands further in Pa.
In all, more than $1 billion in so-called "Pandemic EBT" or P-EBT funds will be distributed in three phases from now through July, acting Human Services Secretary Meg Snead told reporters during a media call Wednesday.
Even during normal times, many low-income families struggle to feed their children, Snead said. The pandemic, which increased unemployment and underemployment, made matters far worse.
"We know that many Pennsylvania families need these benefits," she said.
She. cautioned, however, that the distribution will take time, characterizing P-EBT as "quite a complex program with many moving parts."
About P-EBT
P-EBT benefits are federal benefits, authorized by Congress as part of its Covid-19 relief legislation. Pennsylvania has already distributed about $365 million to families to cover meals missed when the pandemic shut down in-person education toward the end of the 2019-20 school year and over the summer that followed.
For more information
To learn more about P-EBT, visit the Department of Human Services online P-EBT guide.
The three upcoming phases of P-EBT will reimburse families for the 2020-21 school year, as follows:
Phase 1 (beginning in May): Meals missed during Sept.-Nov. 2020
Phase 2 (beginning in June): Meals missed during Dec. 2020-Feb. 2021
Phase 3 (beginning in July): Meals missed during March-May 2021
Eligibility is based on participation in the National School Lunch Program. All of Lancaster County's school districts participate and school districts have supplied the necessary information to the state, so there is no need for families to apply; they will receive P-EBT automatically.
There is no impact on other benefits families may receive, such as food stamps (SNAP) or cash assistance (TANF).
The base benefit rate is $6.82 per day, which works out to $1,227.60 for children whose schooling was virtual all year. There is no benefit for days on which schooling was in-person. Children whose schools followed a blended instruction model will receive 65% of their full benefit in Phases 1 and 2; the state is still calculating the rate for Phase 3.
Watch your mail
The state is currently mailing P-EBT cards to families that need them. Some families will receive the benefit on their existing EBT cards, Snead said.
Be on the lookout for the new card in the mail, she said: It will come in an envelope with a return address from Texas, where the card vendor is located. When it arrives, follow the instructions to activate it, and don't throw it away: The same card will be used for all three rounds, she said.