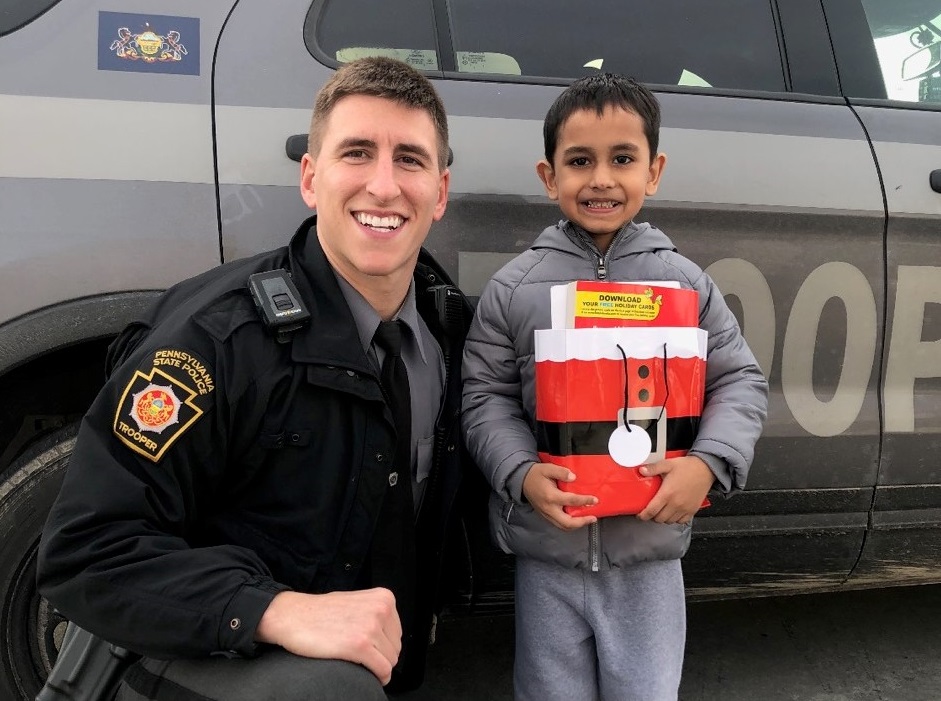 The state police at Troop J in Lancaster County are launching a "Shop With a Cop" program for 2020.
"Many families are going to have financial hardships during the upcoming Christmas season," said a statement released by Troop J spokeswoman Kelly Osborne. "Through experience, we know children will not have the opportunity to purchase gifts for their families."
Shop With a Cop will take place from 9 a.m. to 1 p.m. Saturday, Dec. 5, at The Factory Ministries, 3293 Lincoln Highway East, Paradise.
The program will pair children who are victims of a crime or other "unfortunate circumstances" with a state trooper. The children are given money to buy presents for their immediate family. Shopping will be followed by lunch and gift wrapping.
The deadline for applications is Nov. 30. Children cannot be nominated by their parents or relatives. A copy of the application form is here.
Troop J's Shop With a Cop is being held in cooperation with Camp Cadet of Lancaster County.
For more information, visit Troop J's Shop With a Cop Facebook Page or the Camp Cadet website. To donate or volunteer, contact Osborne.
Osborne said Troop J wants to provide a positive experience for young people, to counteract the negative images of law enforcement seen around the country.
Those images "do not reflect the morals and values of the Pennsylvania State Police," Osborne's statement said.