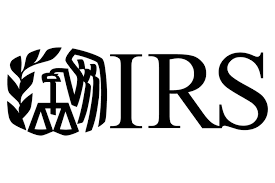 Millions of Americans struggling during the COVID-19 economic slowdown have been waiting on stimulus checks promised by the federal government. If you're one of them, here's an update: The IRS just launched a portal to track and manage your imminent payout.
Payments for Non-Filers
People who filed a federal income tax return in 2018 or 2019 will have no problem getting their coronavirus stimulus check. But what about those who didn't have to file? The IRS has made it easy for these folks to submit their information for their piece of the $2 trillion stimulus package approved by Congress.
The non-filer tool, developed in partnership between the IRS and the Free File Alliance, provides a free and easy option designed for people who don't have a return filing obligation, including those with too little income to file. The feature is available only on IRS.gov, and users should look for Non-filers: Enter Payment Info Here to take them directly to the tool.
This form applies to people who didn't file a tax return because their income was under $12,200 or because they weren't required to file a return for other reasons. If you didn't file, but receive Social Security retirement, disability insurance or railroad retirement and survivor benefits, the IRS already has your information.
Here is a list of information you will need to provide to utilize this tool:
Full name, current mailing address and an email address
Date of birth and valid Social Security number
Bank account number, type and routing number, if you have one
Identity Protection Personal Identification Number you received from the IRS earlier this year,   if you have one
Driver's license or state-issued ID, if you have one
For each qualifying child: name, Social Security number or Adoption Taxpayer Identification number and their relationship to you or your spouse.
New Get my Payment feature
To help everyone check on the status of their payments, the IRS has created the Get My Payment feature on their website. This tool will provide people with the status of their payment, including the date their payment is scheduled to be deposited into their bank account or mailed to them.
An additional feature on Get My Payment will allow eligible people a chance to provide their bank account information so they can receive their payment more quickly rather than waiting for a paper check. This feature will be unavailable if the Economic Impact Payment has already been scheduled for delivery.
Both of the forms above are secure, and the information entered will be safe. These tools are based on Free File Fillable Forms, part of the Free File Alliance's offerings of free products on IRS.gov.
For more information related to stimulus payments related to COVID-19 please visit IRS.gov/coronavirus.