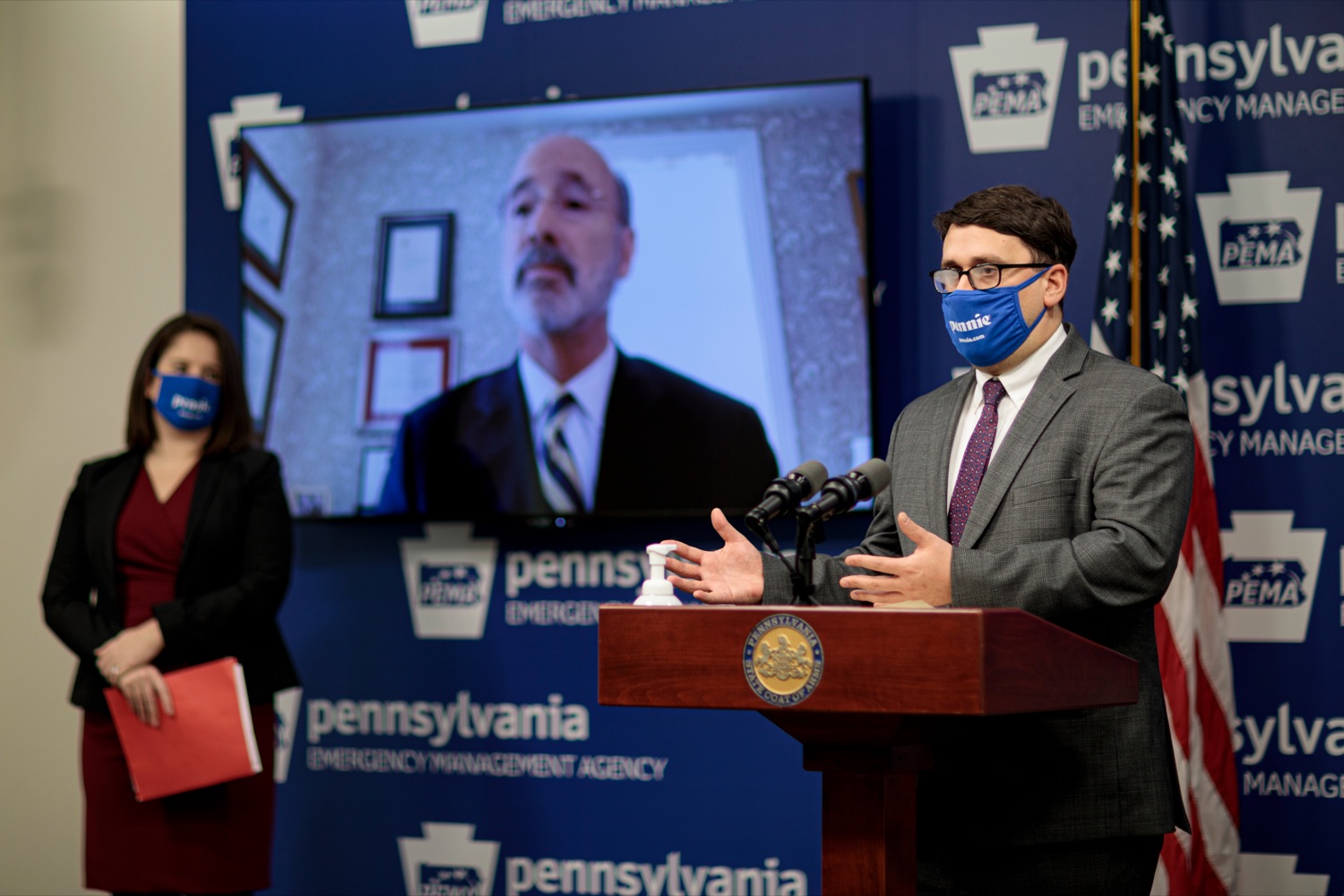 Update, Dec. 15: State officials said Tuesday afternoon that the deadline to sign up on Pennie.com for coverage beginning Jan. 1 has been extended to Dec. 22.
Previously reported: 
If you're an uninsured Pennsylvanian, "now is the time" to make use of Pennie.com, state Insurance Commissioner Jessica Altman said Monday.
Pennie is the online portal for Pennsylvania's state-based insurance exchange. Previously, Pennsylvania participated in the federal exchange, accessed through HealthCare.gov.
Exchanges allow individuals who aren't covered by an employer or through Medicaid or Medicare to buy coverage. Each year there is an "open enrollment period" for customers to sign up or change plans; the rest of the time, changes can only be made if the customer has a "qualifying life event," such as a job switch.
Midnight Tuesday is the open-enrollment deadline to obtain insurance that takes effect Jan. 1.
Healthcare.gov customers were rolled over into Pennie automatically, but can shop or adjust their plans during open enrollment.
For more information
To learn about individual health insurance plans in Pennsylvania and purchase coverage, visit Pennie.com or call (844) 844-8040.
Call center hours are normally 8 a.m. to 7 p.m. Monday to Friday and 8 a.m. to 1 p.m. Saturday.
To accommodate last-minute customers, those hours have been extended to 10 p.m. on Tuesday, Dec. 15.
Joining Altman at a virtual briefing on Monday were Human Services Secretary Teresa Miller, Pennie executive director Zachary Sherman and Gov. Tom Wolf.
In the midst of the global coronavirus pandemic, it's "more important than ever" for Pennsylvanians to have access to health insurance, Wolf said.
To date, about 270,000 Pennsylvanians have renewed their insurance through Pennie, and another 40,000 have signed up for the first time, Sherman said.
Many more are expected to sign up Monday and Tuesday, but the state is "really pleased" with the numbers so far, he said.
Because Pennie is new this year, there is a second, fallback enrollment period for individuals who miss Tuesday's deadline: If they enroll by Jan. 15, their insurance will take effect Feb. 1.
On average, the cost of individual health insurance plans in Pennsylvania is down 3.3% compared with 2019, Altman said.
She stressed, however, that individual quotes will vary, and could be higher or lower. More than 80% of marketplace customers are eligible for premium subsidies, she added.
It's much cheaper for Pennsylvania to run Pennie than it was to participate in healthcare.gov, Altman said. It's putting much of the savings toward a reinsurance program — a backstop that allows insurers to insure themselves against high payouts — that Altman said should perpetually keep Pennie premiums about 5% lower than they would be otherwise.