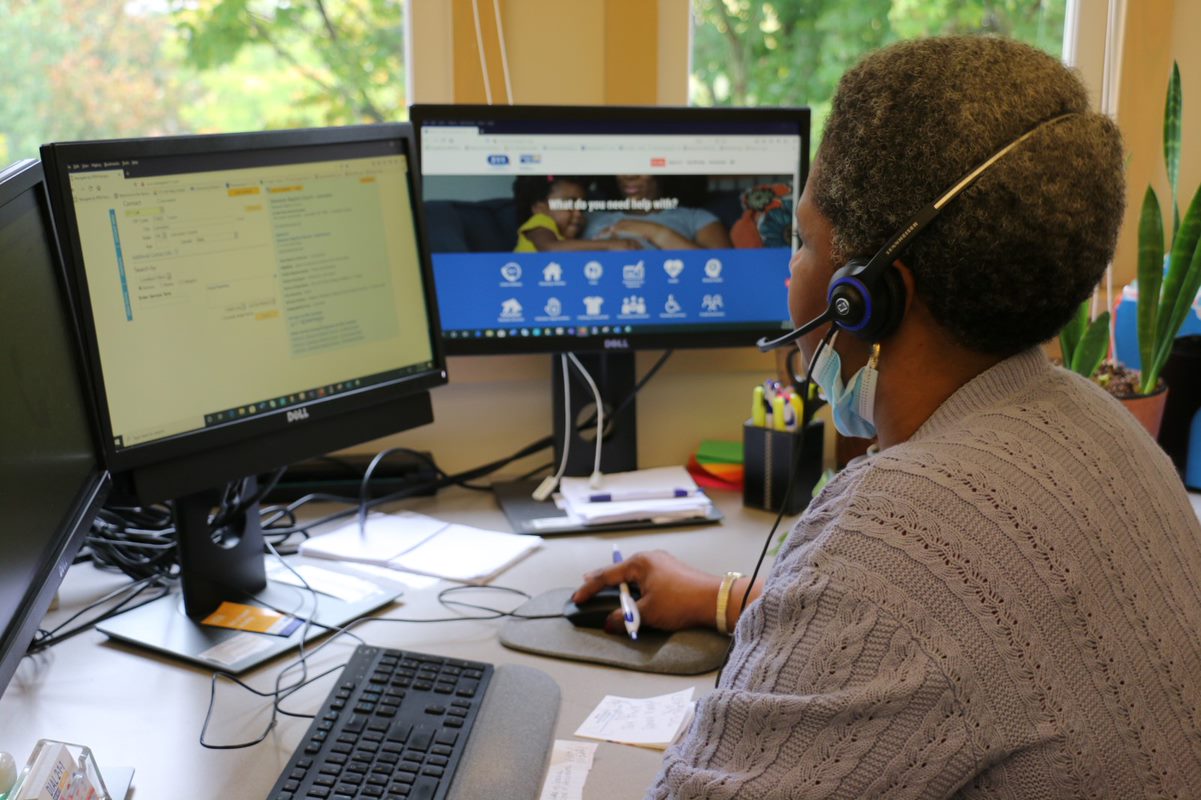 People in search of critical services often do not know where to go  for help or they become overwhelmed trying to figure out the health and human services  maze. With information and referral services — I&R — staff are easily accessible with one phone call, text, chat or website visit.
Every day thousands of people find the help they need,  confidentially and free of charge because I&R services exist!
By simply dialing the three digit number 211, people anywhere in Pennsylvania can connect with a trained specialist who will listen to their story, gather data, and then research and refer  them to the most appropriate services.
Last year, United Way of Lancaster County's 211 Center handled more than 60,000 contacts within our seven-county region that includes Lancaster, berks, Carbon, Lebanon , Lehigh,  Northampton and Schuylkill counties .  This year, the 211 Center is on track to surpass those numbers due to an increase attributed to households impacted by the Covid-19 pandemic.
In these difficult times, staff have talked with numerous families who indicated they have  never had to reach out for assistance before.  Faced with shutdowns, layoffs and health concerns, many are frightened, angry and just not sure where to turn.
Thankfully they found their way to the 211 Center.  Our specialists listen to a caller's concerns and help them navigate the system to get the help they need.
The team is trained to not only provide referrals for the primary need of the caller, but to identify any other additional supports that would be helpful.
People can connect to a specialist by texting their zip code to 898211, using the chat feature on our website, www.PA211east.org; or by emailing  211@uwlanc.org.   An online database is also available for public search.
I &R specialists do amazing things!  Help us celebrate I&R Day. Check in with your local 211 Center and thank them for their work.