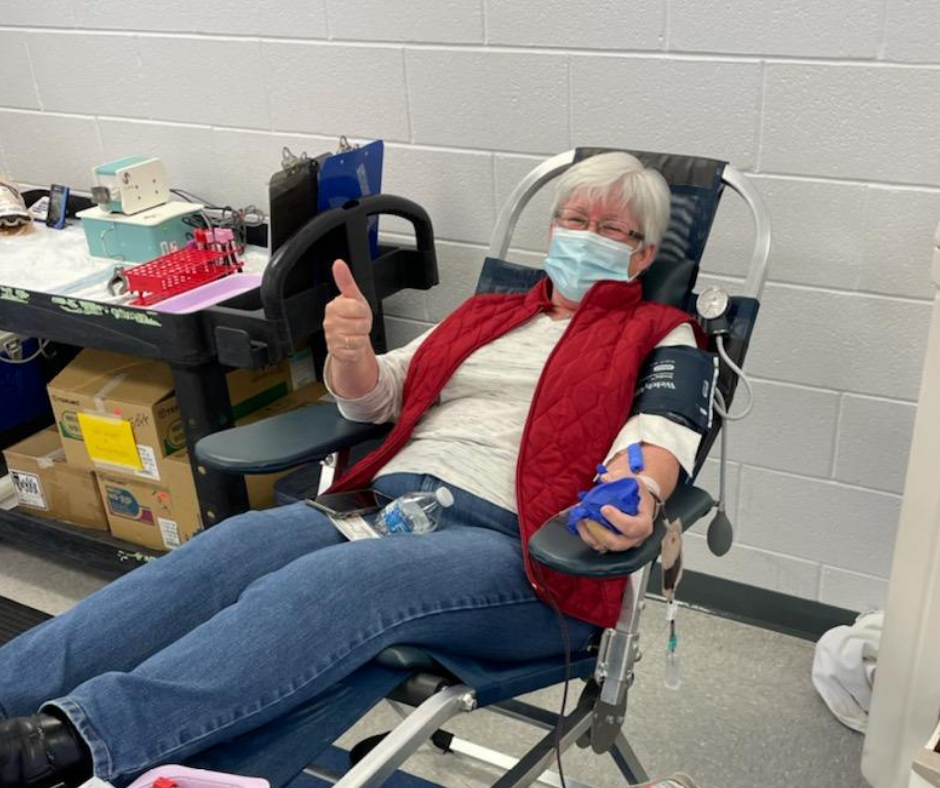 Penn Medicine Lancaster General Health has scheduled more than a dozen blood drives in June and says it is encouraging community members to donate blood and platelets "as often as possible."
Nationwide, blood supplies remain concerningly low, and officials say donations typically decline in summer.
Donors in Lancaster County may give at a blood drive or at LG Health's Blood Donor Center. In either case, they must register beforehand, either online or by phone:
Blood Donor Center: Click here or call (717) 544-0170
Blood drives: Click here or call (717) 544-0177
Blood collected in Lancaster County stays here and is used by local health care providers.
LG Health June blood drives
Wednesday, June 1, 2-7 p.m.: Willow Street Fire Co., 2904 Route 272, Willow Street
Thursday, June 2 2-7 p.m.: Lancaster General Hospital, James Street Lobby, 2nd Floor, 555 Duke St., Lancaster
Tuesday, June 7 9 a.m.-3 p.m.: LG Health Mill Building, 26 N. Cedar St., Lititz
Wednesday, June 8 2-8 p.m.: Caernarvon Fire Co., 2145 Main St., Narvon
Thursday, June 9 2-8 p.m.: Intercourse Fire Co., 10 New Holland Road, Intercourse
Tuesday, June 14 2-7 p.m.: Manor Church, 530 Central Manor Road, Lancaster
Wednesday, June 15 2-8 p.m.: Hand-in-Hand Fire Co., 313 Enterprise Drive, Bird in Hand
Thursday, June 16 2-7 p.m.: Mellinger Mennonite Church, 1916 E. Lincoln Hwy., Lancaster
Tuesday, June 21 7 a.m.-2 p.m.: Lancaster General Hospital, James Street Lobby, 2nd Floor, 555 Duke St., Lancaster
Wednesday, June 22 12 noon-5 p.m.: LG Health Willow Lakes, 212 Willow Lakes Drive, Willow Street
Thursday, June 23 2-8 p.m.: Blue Ball Auxiliary Banquet Hall, Division Hwy., Blue Ball
Tuesday, June 28 2-7 p.m.: Faith Church Quarryville, 611 Robert Fulton Hwy., Quarryville
Wednesday, June 29 2-8 p.m.: Gordonville Fire Co., 3204 Vigilant St., Gordonville
Thursday, June 30 2-8 p.m.: Bareville Fire Co., 211 E. Main St., Leola