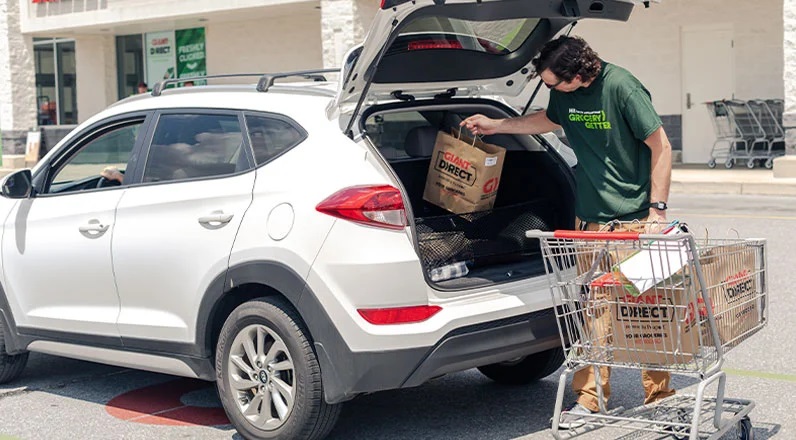 Pennsylvania households who receive support through the Supplemental Nutrition Assistance Program, or SNAP, can now shop for food online at Giant and Martin's supermarkets.
The Giant Co., which owns both brands, is the sixth Pennsylvania retailer to be approved for the SNAP Online Purchasing pilot program. The Pennsylvania Department of Human Services announced its addition last week. (The other five participating retailers are Aldi, Amazon, the Fresh Grocer, Shoprite and Walmart.)
"Covid-19 still remains a danger to many, especially because many SNAP recipients are older and may have chronic health conditions. The online purchasing pilot has helped thousands of Pennsylvanians safely shop for fresh groceries and pantry staples since its launch, and we are grateful that The Giant Co. has joined this pilot," acting Human Services Secretary Meg Snead said.
SNAP recipients can use their EBT ACCESS cards to buy eligible food items through Giant Direct and Martin's Direct. They can pick up their purchases or choose to have them delivered, although SNAP benefits cannot be used to pay delivery fees, driver tips and other charges.
The SNAP online pilot program launched in Pennsylvania last summer. Since then, Pennsylvania's SNAP participants have logged more than $190 million in online purchases, the Department of Human Services said. About 1.8 million state residents receive SNAP benefits.
Giant said it plans to begin accepting SNAP benefits in the other three states where it operates, Maryland, Virginia and West Virginia, later in August.