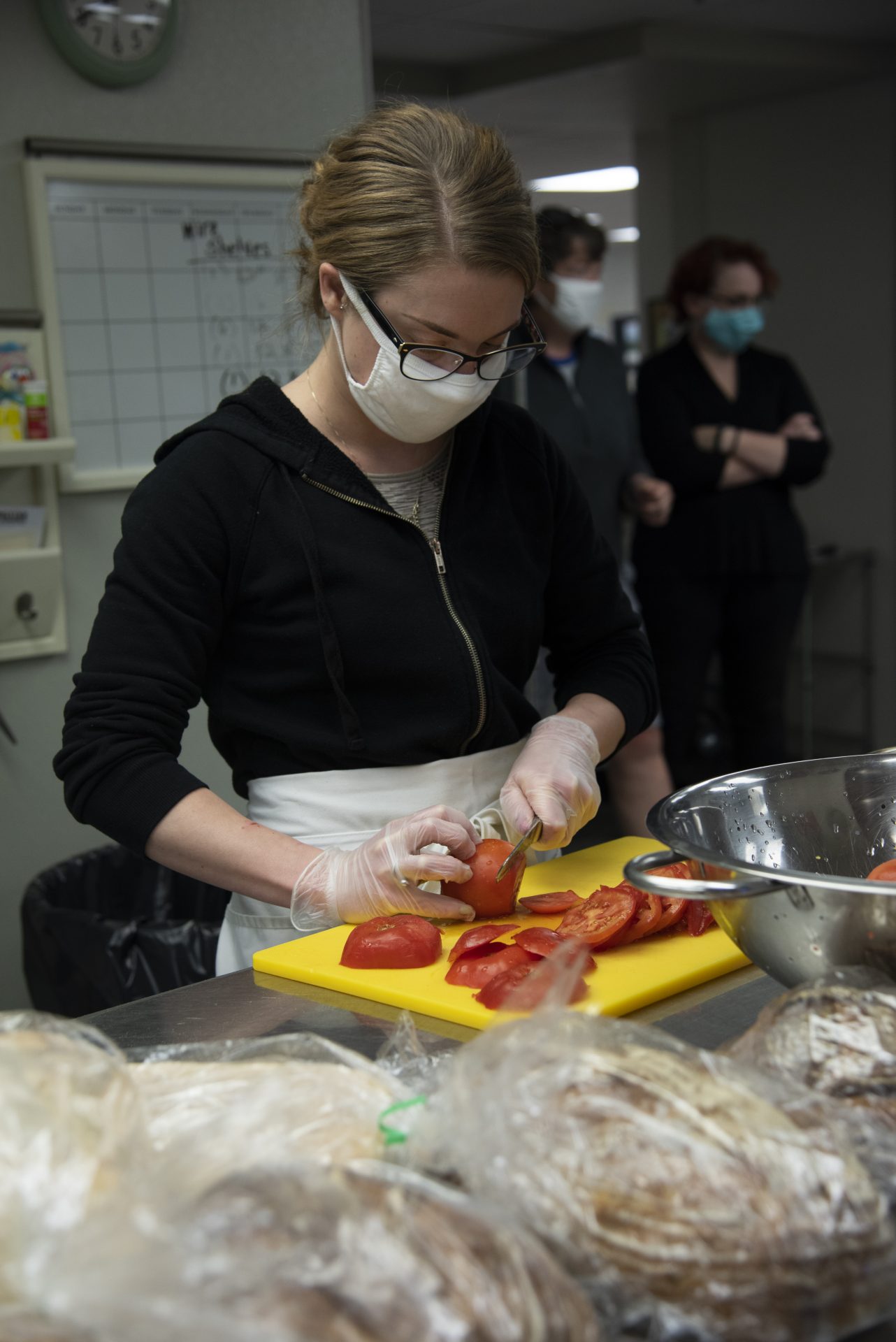 Grocery shopping has never been one of my favorite pastimes—at least, it has never been as enjoyable as the actual eating of the food, and preparing it has always been a distant second, putting both shopping and preparing closer to chore than pastime. I often think about what makes any of those actions enjoyable, and it always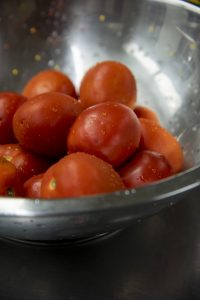 comes back to companionship. Who doesn't like to experience all the strange, funny, or amusing things that can happen during any of those moments? Back when the threat of COVID-19 was really starting to become a reality here in the states, I made a run    to the store for a few frivolous treats--mini powdered sugar donuts and key lime pie—and while I had done my major shopping about two weeks before, I remember getting a very uneasy feeling at seeing shopping carts filled with an excess of pasta and sauce, canned goods, and the most basic of food items. It was the first sign to me that the very near future might get a bit dicey where food was concerned. That has been true for some more than others.
As a number of those struggles and needs have begun to surface here in Lancaster County, the allocation of grants from the Lancaster Cares fund, specifically created to meet these needs, have also begun to go out, in an effort to help bridge some gaps.
Arch Street Center is one of many entities faced with new challenges due to COVID-19, and on April 23rd, it received one of those grants.
For those not familiar with Arch Street Center, it is a membership-based, drop-in day center for adults with serious mental illness located in Lancaster City. In speaking with Arch Street Center's CEO, Susan Lilly, I learned that, at the beginning of the Covid-19 crisis, they realized there was a need to repurpose their facility to help people experiencing food insecurity in our greater community.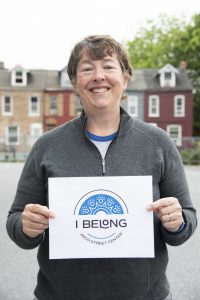 "Daily meals for our members have always been part of our mission, so in that sense we were ready to hit the ground running on providing meals to the public. It was largely a question of quantity and logistics for us, though it was definitely a challenge to change direction mid-stream from sit down to take-away service. We were also unsure initially what kind of numbers we were likely to see. We have consistently been serving more than twice the daily average we would have on a normal day of operation before the pandemic. We currently hand out between 55 and 70 meals every weekday and nearly 2700 meals total as of this writing."
She also shared with me that the CARES Covid-19 Response Fund grant "has been a huge help in continuing to provide those meals, particularly in light of Arch Street Center's most important fundraising event, The Fishbowl Fundraiser, having been canceled this year."
In addition to purchasing food items, Arch Street Center has used some of the grant funds for take-out containers and other food service supplies, as well as safety essentials such as hand sanitizer for their workers and guests. They have also received community and corporate food donations and share whatever they can't use themselves with other social service agencies
These considerate actions are helping to provide the maximum possible benefit to our community and reduces overall food waste, which can be yet another concern in such times of uncertainty. And the food Arch Street Center offers isn't just simple fare either.
"We've always made sure our meals provide good nutrition in addition to being filling and delicious, so our offerings might be anything from home-cooked comfort food to restaurant quality dishes. We also strive to have a hot meal on most days, whether it's homemade soup and a fresh sandwich, chicken alfredo or lasagna with garlic bread, or a full breakfast-for-lunch meal of cheesy egg strata and bacon. All meals include bottled water or juice and a dessert, and most include a fresh salad."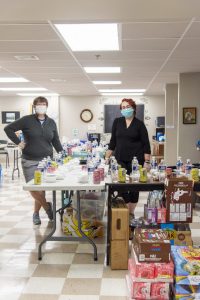 And while food is absolutely an important component to the services Arch Street Center provides, so is the much-needed companionship for those who seek their assistance. Even though social distancing measures are still necessary and possible, choosing to close their doors and, as a consequence, cutting off this vital social connection just wasn't an option.
"Our philosophy is that meals should be more than sustenance, they should also be a highlight of each recipient's day. Our staff strive to provide a friendly and welcoming experience for those in need of our current services and to be a small beacon of hope during an anxious and uncertain time. Thanks to the CARES grant, we hope to be able to continue to provide this vital service throughout the entire duration of the current crisis."
As someone who is well-rehearsed in solo dining, it's not difficult to understand and appreciate how important it is to keep places like the Arch Street Center going, especially in knowing that a meal to fill the stomach is also one that helps to fill the heart.