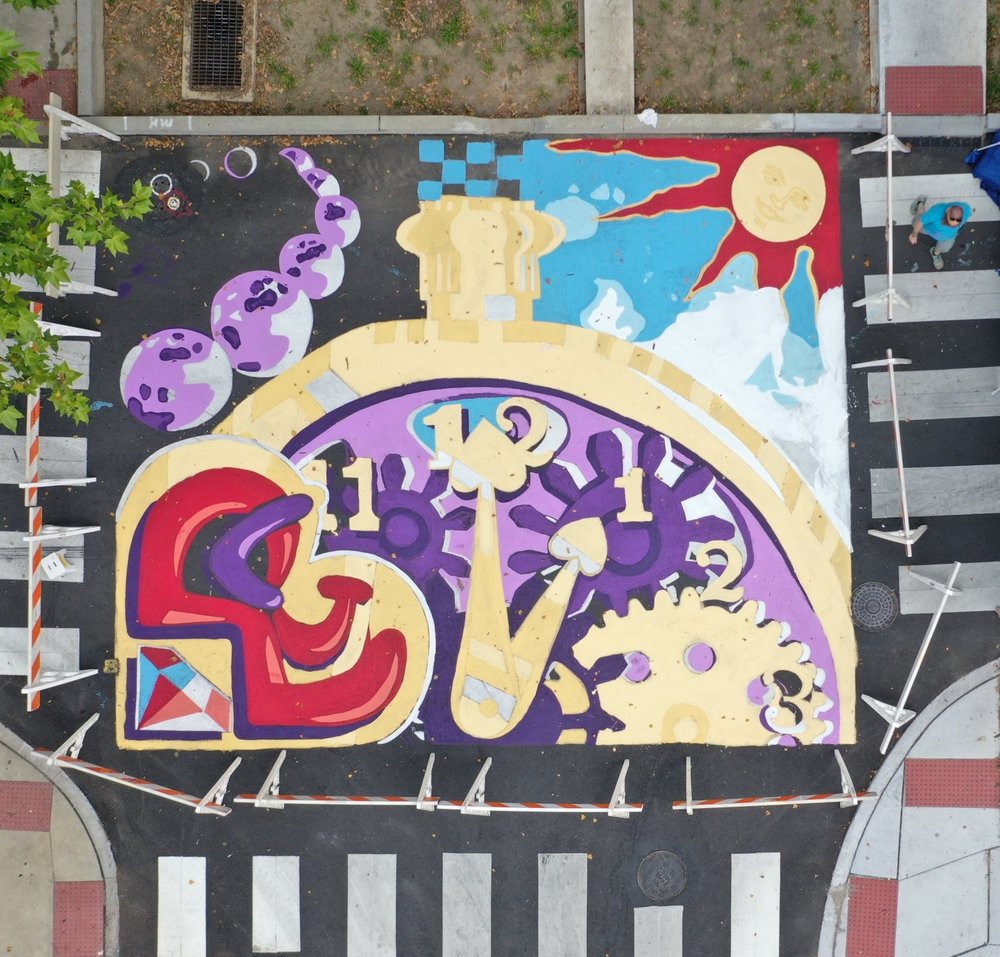 The city of Lancaster, along with the SoWe neighborhood group and the Lancaster Housing Opportunity Partnership, is putting out a call for an artist to create a street mural in collaboration with residents in the historic Cabbage Hill neighborhood.
The city is partnering with the SoWe neighborhood group and the Lancaster Housing Opportunity Partnership. The project has been awarded a $25,000 grant from Bloomberg Philanthropies.
The mural will be at the intersection of West Strawberry, South Mulberry and West Vine Streets in the Cabbage Hill neighborhood, where it will help promote traffic safety.
This will be Lancaster city's second "artful intersection," with the first one created in 2019 at the intersection of Crystal and First Streets.
The Bloomberg Philanthropies Asphalt Art Initiative, which helps cities use art and community engagement to improve street safety and renew public spaces. Lancaster is one of 16 cities in Pennsylvania to receive the grant. Support is also being provided by Sherwin-Williams.
The call for artists is open to any professional artist who lives in south central Pennsylvania. Applicants must be 18 years or older and have proven experience with mural painting and public engagement.
Submissions will be judged based on examples of relevant work, experience, and recommendations. Experience making large-scale paintings and working collaboratively to complete projects is preferred, but not required.
Interested artists can apply here. Submissions will be accepted through March 22.
The project is in its early stages now and will be worked on through the summer of 2021 with a goal of installation in early fall.
A steering committee including Cabbage Hill residents, arts professionals and a member of the Public Art Advisory Board has been established. The committee will help to move the project along by assisting in community outreach efforts, artist selection and design review.
The community can send feedback or questions about this project to the project manager, Yarlyn Rosario, at yrosario@cityoflancasterpa.com.