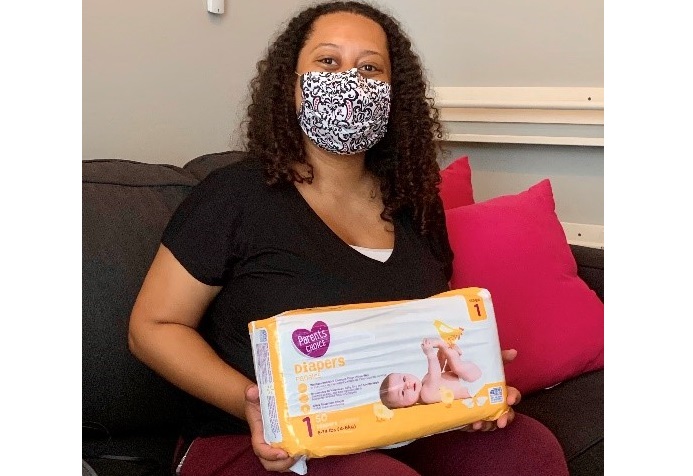 As we have all seen, Covid-19 has added many challenges to the lives of those living in Lancaster County, in some cases, compounding ones that existed prior to the pandemic's arrival.
When we think of these challenges, the first that often to come to mind have to do with necessities such as food, shelter and health. But there are many tangible items of daily use that can become difficult to obtain during a crisis — items most people might not even consider.
For parents of infants and toddlers, this can quickly become a terrifying reality. Fortunately, A Woman's Concern has always been an organization that these parents can turn to.
"Thanks to the generosity of the Lancaster County Community Foundation and the United Way of Lancaster County's Lancaster Cares fund, A Woman's Concern has been able to continue to meet the practical needs of women and families in our community throughout the Covid crisis," said Alison Adams, a grantwriter for the nonprofit.
"This grant money enabled the organization to purchase $1,500 worth of diapers and $500 worth of formula for mothers fearful and in need of these items for their babies."
During the grant award period, A Woman's Concern served 262 women and men, not only by providing much-needed supplies, but through virtual classes and the delivery of in-person medical services and practical help.
"Throughout this time," said Alison, "we have received many comments and wonderful feedback. ... We were grateful to have the funds to bless our families!"