L was one of the participants in the Trans Day of Visibility at Southern Market Center on Friday, April 1, 2022. (Photo: Kyle Gamble)
Community members had a chance to socialize, celebrate and learn during the Trans Day of Visibility event at the Southern Market Community Room on Thursday evening.
The nonprofit Lancaster Pride organized the event. Leaders said they were excited to have a place where people could come together and celebrate the transgender community.
"I think it is really important that we highlight trans joy and trans resilience and just how far the trans community has come," said Micki Dawson, Secretary of Lancaster Pride.
The event offered time for socializing and tables with resources and information. It also featured a few presenters who shared their experiences with being transgender.
"Transgender awareness is important because it destigmatizes our existence, makes it less political, and makes us more accepted," said Dawson.
Zoey, who came out as trans during the pandemic said, "Part of the process was finding this community, and becoming active in it and finding friends and 'found family.'"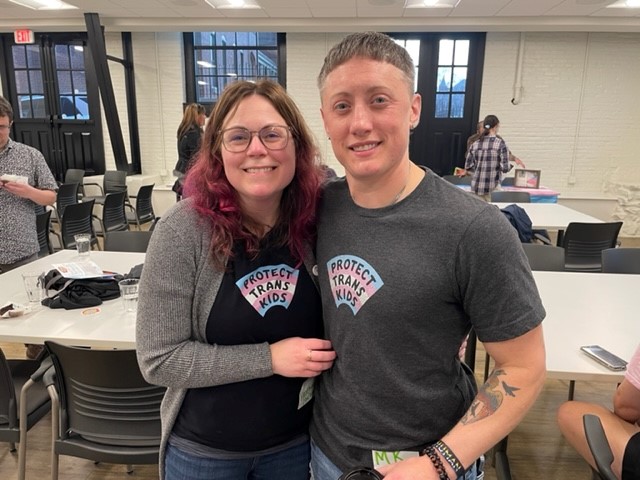 Heather, left, and MK attend Trans Day of Visibility. (Photo: Kyle Gamble)