A group of local leaders working for social change is inviting Lancaster County community members to a town hall focused on collaboration and inclusion.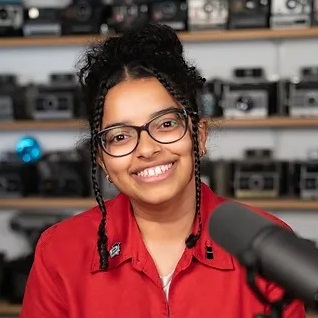 "Together We Can: A Townhall on Targeting Hidden Injustice" will take place from 8:30 a.m. to 12 noon Saturday, March 18, at the MAC, or Multipurpose Activity Center, at Thaddeus Stevens College of Technology, 750 E. King St., Lancaster. To register, click here.
Sobeida Rosa is the co-founder of Lancaster Changemakers Collective and a committee member of Lancaster Justice Seekers Collective, the group that's behind the event.
Members want to build a true grassroots movement to work for "tangible change … that's driven by the residents," she said. "… We really want it to be a community effort."
The town hall is a way to begin building that momentum, to engage with community members to learn what they think and what their priorities are.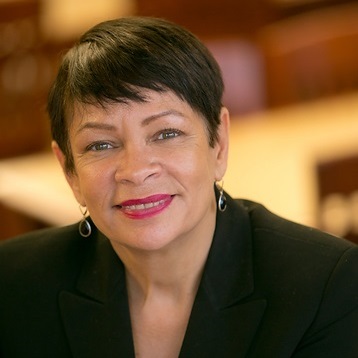 In particular, organizers want to encourage more young people like Rosa, who is 24, to get involved in building the community they will live in.
"They need to start being the leaders," said committee member Damaris Rau, who retired last summer as the superintendent of the School District of Lancaster. "We need more young people … to step up and do this work."
The town hall will be emceed by Sir Dominique Jordan. It will include brief presentations on the Lancaster County Racial Equity Profile; the work of the Lancaster branch of the NAACP; and Joining Forces, a partnership of county agencies, health systems and nonprofits targeting the opioid epidemic.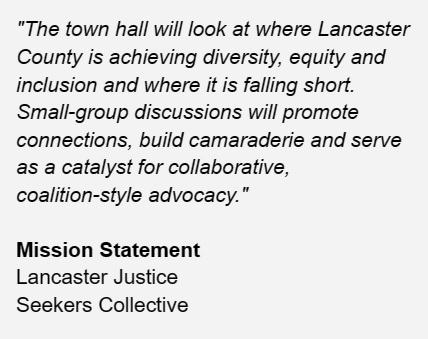 Most of the event will consist of facilitated small-group discussions to build collaboration and generate ideas on how to address inequities.
The Lancaster Justice Seekers Collective is a relatively new organization. Besides Rau and Rosa, more than a dozen community leaders serve on its steering committee.
Another dozen have endorsed the organization and its aims, including the leaders of the Community Action Partnership of Lancaster County, Lancaster County Community Foundation, Spanish American Civic Association and United Way of Lancaster County.
"If you want Lancaster County to be a place that works for everyone, where everyone is valued, where everyone can pursue their dreams, and where everyone feels safe to be who they are, you are not alone," John Maina, a member of the collective, said in a statement.
"We want to share our ideas about how to create a sustainable movement of solutions-focused advocacy, and we want to hear what the community thinks. And then we want to get to work."