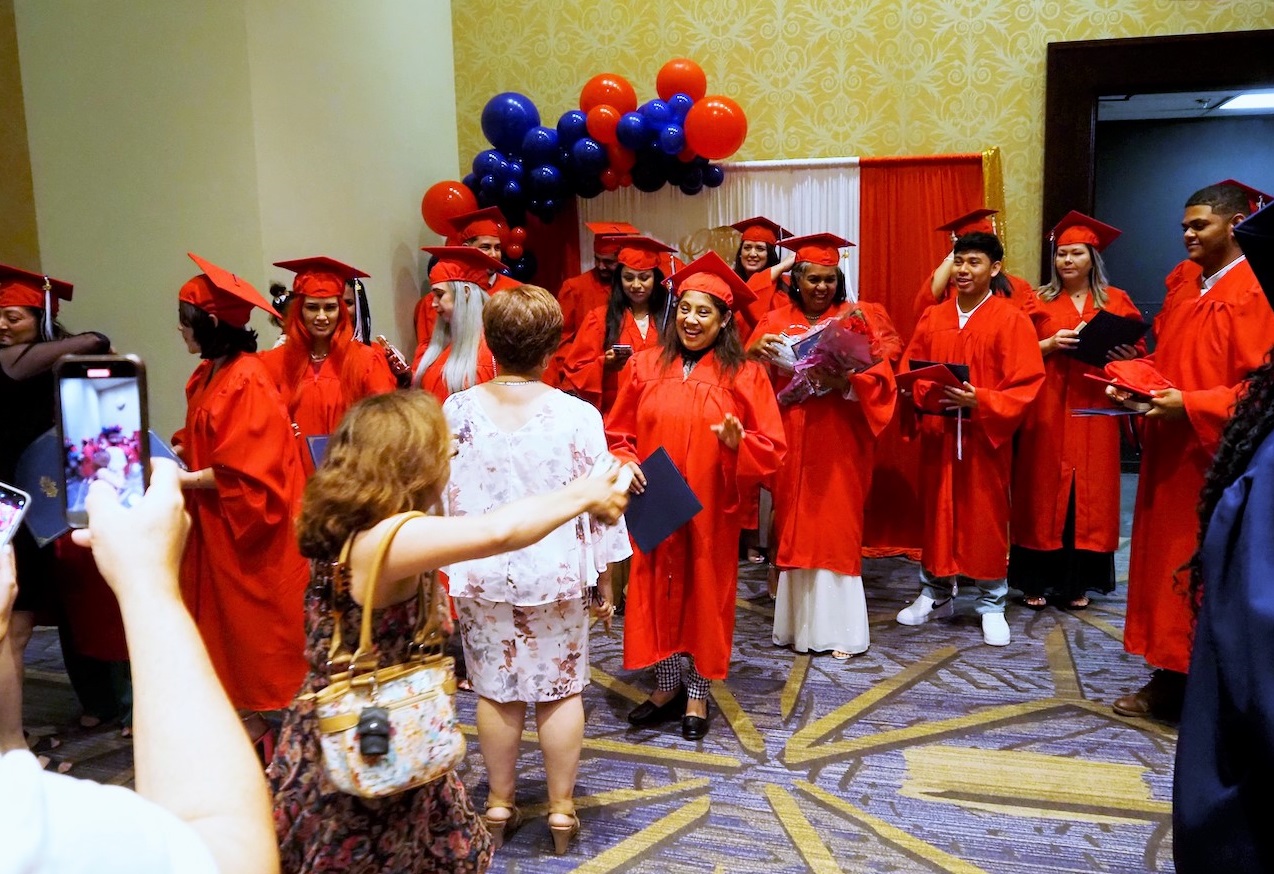 Tec Centro celebrated more than 200 workforce education graduates and 29 GED recipients at a graduation ceremony at the Lancaster County Convention Center.
As the graduates paraded into the room to take their seats, the audience erupted, buzzing with pride. Mayor Danene Sorace alluded to that energy "beaming" from those gathered in the Lancaster County Convention Center to watch.
She praised "the dignity that comes with work" and offered some direct professional advice on retirement savings and salary negotiation.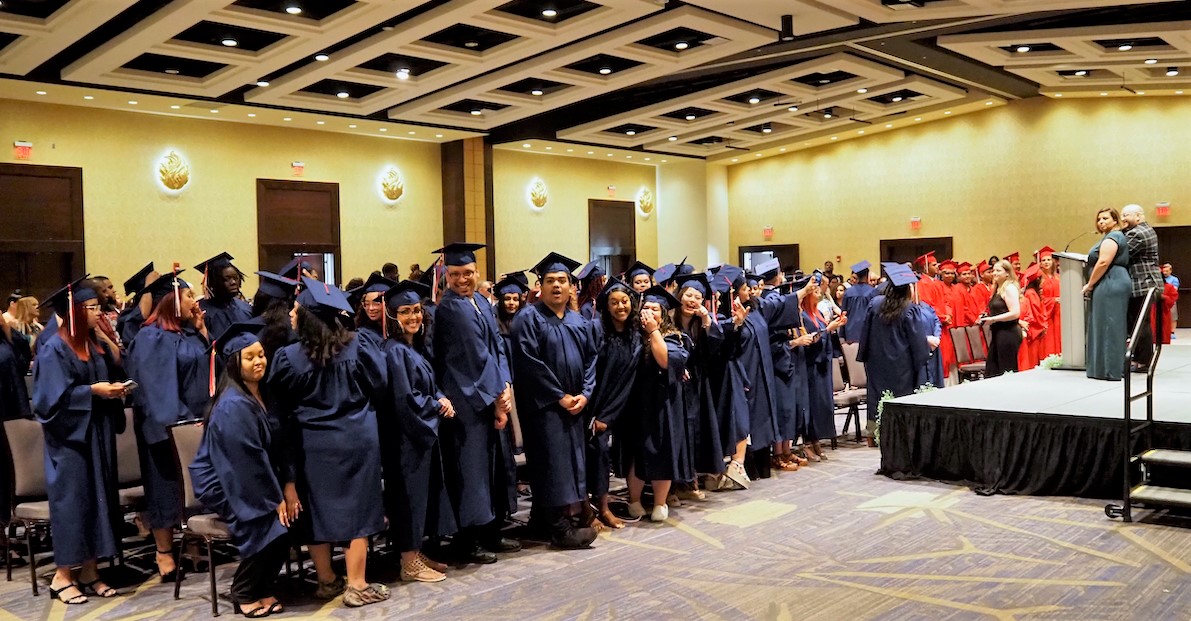 State Rep. Ismail Smith-Wade-El, whose first job out of college was with Tec Centro, said, "It's incredible to be here tonight because we get to look in the eyes of the people who will build the community."
Tec Centro is a bilingual workforce development center that provides training in high-demand occupations. It is a program of SACA, the Spanish American Civic Association, which is celebrating its 50th anniversary this year.
Smith-Wade-El presented SACA founder Carlos Graupera with an official legislative citation honoring his work on behalf of Lancaster's Latino community.
Next, Graupera himself took the stage. He is stepping down as CEO this year but will continue to work with neighboring counties as they develop their own programs based on the Tec Centro model.
He urged the graduates to share their stories as a way to encourage others to invest in themselves.
Before the graduates filed across the stage to receive their diplomas, a handful gave testimonials. Culinary Arts graduate Andera Coffield shared her plan to someday open a business with her four sons. Medical Assistant graduate Rubi Dominguez, who became a mother at 15, spoke of the struggle against others' low expectations, saying, "I was told I would never amount to anything."
She plans to continue her professional training, from Registered Nurse to Nurse Practitioner and eventually doctor.
She chalks it all up to that first lucky break: After hearing an ad on the radio she put a call in to Tec Centro and was told a spot had opened up in a class but it had just begun. She told the career navigator: "I'm in the parking lot right now."
Photos
(Photos: Max Weidman | One United Lancaster)