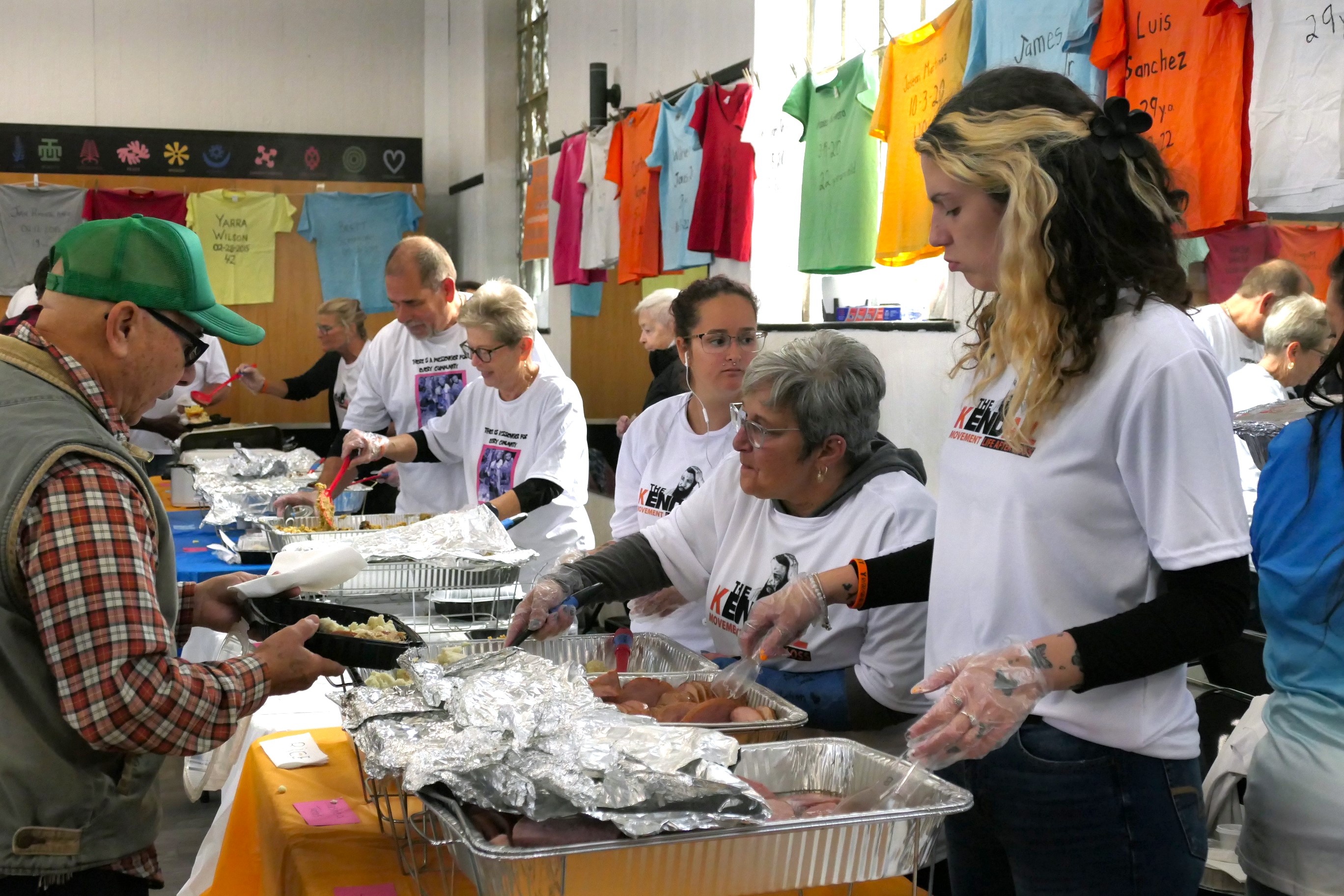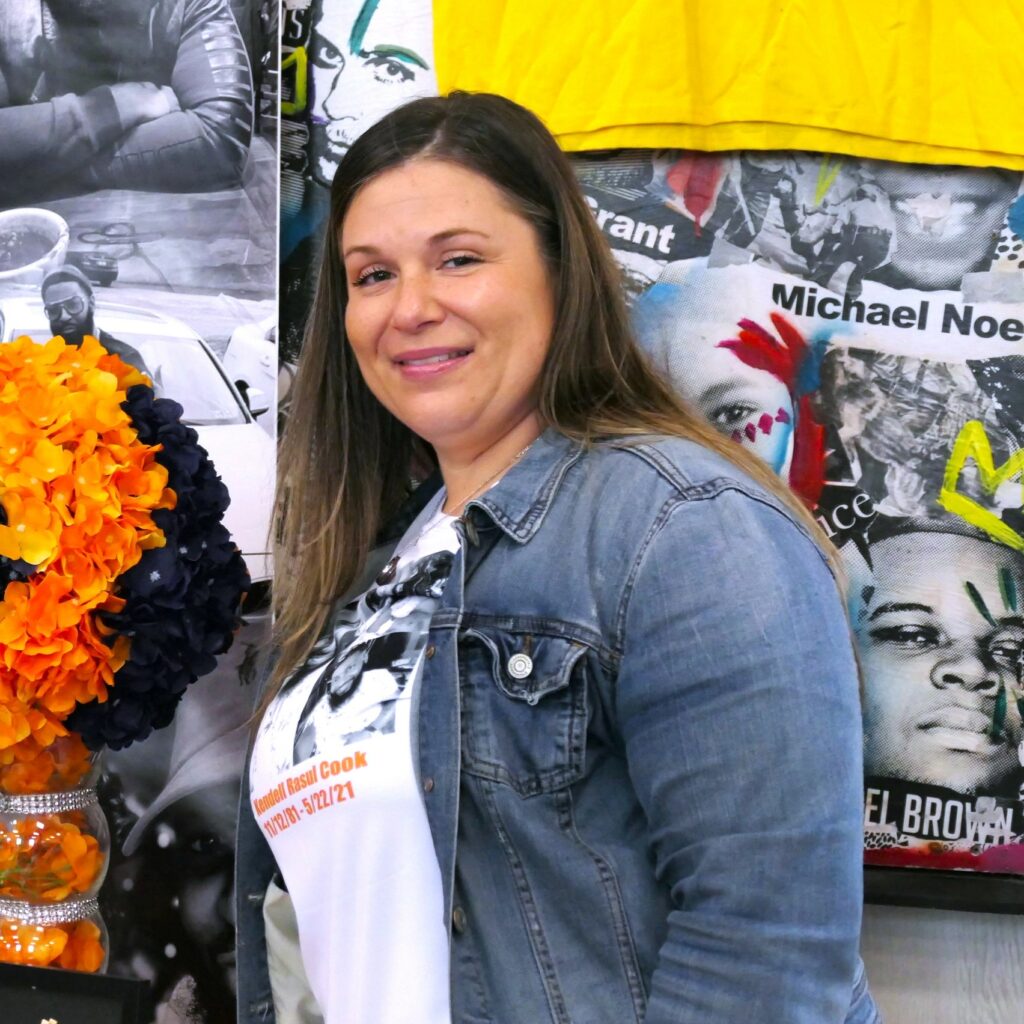 "It's amazing," Lindsey Martin said, "to see the community come together for something so tragic and turn it into something so powerful."
Martin was speaking to One United Lancaster midway through Saturday's community Thanksgiving meal to promote gun violence awareness, held at Crispus Attucks Community Center.
Martin created the event to honor the memory of her fiancé, Kendell Cook, who was shot and killed in Carlisle in May 2021. Now in its third year, it is held on the Saturday closest to Kendell's birthday. Its size has grown from 200 meals in 2021 to 300 last year to 500 this time, Martin said.
Helping her each year is a team of dozens of friends and volunteers. Also taking part are representatives of organizations seeking to reduce gun violence, including CeaseFire PA and Heeding God's Call to End Gun Violence.
Events like Saturday's aren't uncommon, simply because there are so many gun violence victims, CeaseFire PA Executive Director Adam Garber said.
CeaseFire PA is pushing for stronger gun safety and anti-trafficking laws and for more community events to change conditions "so there aren't more Kendalls," he said.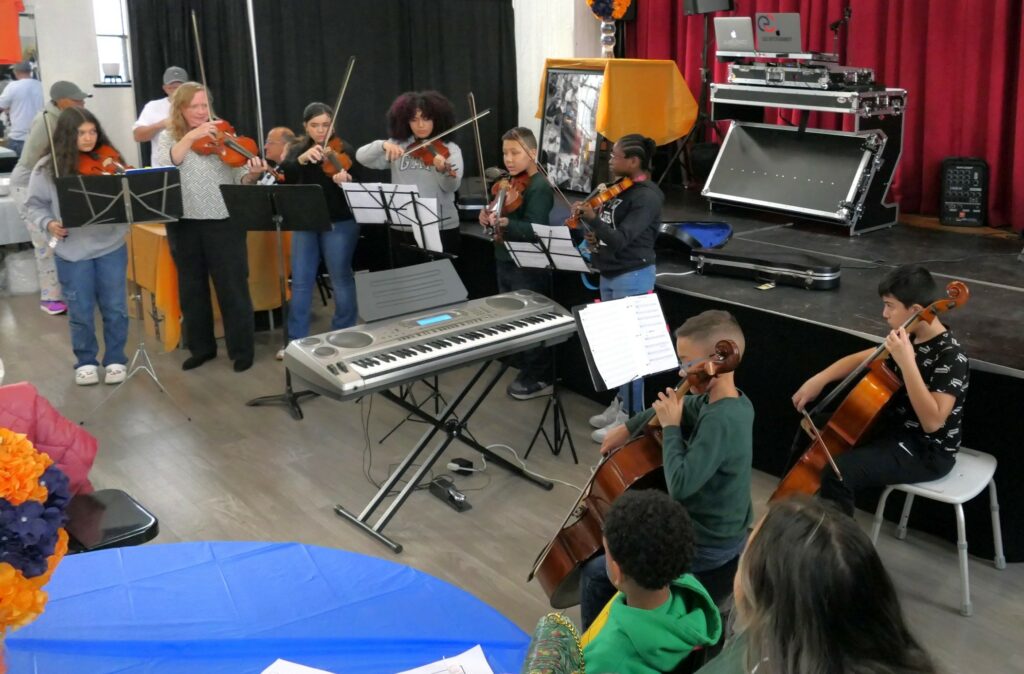 A slate of speakers urged attendees to support responsible gun control, and also to look into their own hearts and do their part for their neighbors and the community at large.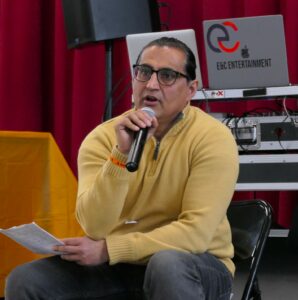 "They're selling us fear," activist Ajay Marwaha said of the gun industry. That, he said, is the opposite of the love the Rev. Martin Luther King Jr. advocated in his vision of the Beloved Community — a society free of hate, hunger poverty and violence.
"Think about the Beloved Community and the nonviolence it represents," he said.
Syeen Hill, 43, told the audience he began dealing drugs in 1993, at age 13, and has been in and out of jail more times than he can count. But he's done, he said.
On Sept. 30, gun violence claimed the life of Edward Gardner, 38, whom Hill described as his "closest friend."
"I'm tired of carrying my friends' caskets," he said. "… I'm not nonviolent, but I'm tired of being violent. I'm tired of going to jail. … I'm done."
Since being released from jail, he said he's been selling hot dogs and sausages on the street and operating a cleaning business. "That's my start," he said.
Valeesa Carollo emotionally described losing her high-school-aged uncle to an accidental shooting when she was 3. People need to open up more to each other, she said: "Pain brings us together in the most beautiful way."
Martin said survivors feel the loss of their loved ones daily.
"It doesn't end for us," she said.
Photos
(Photos: Tim Stuhldreher | One United Lancaster)