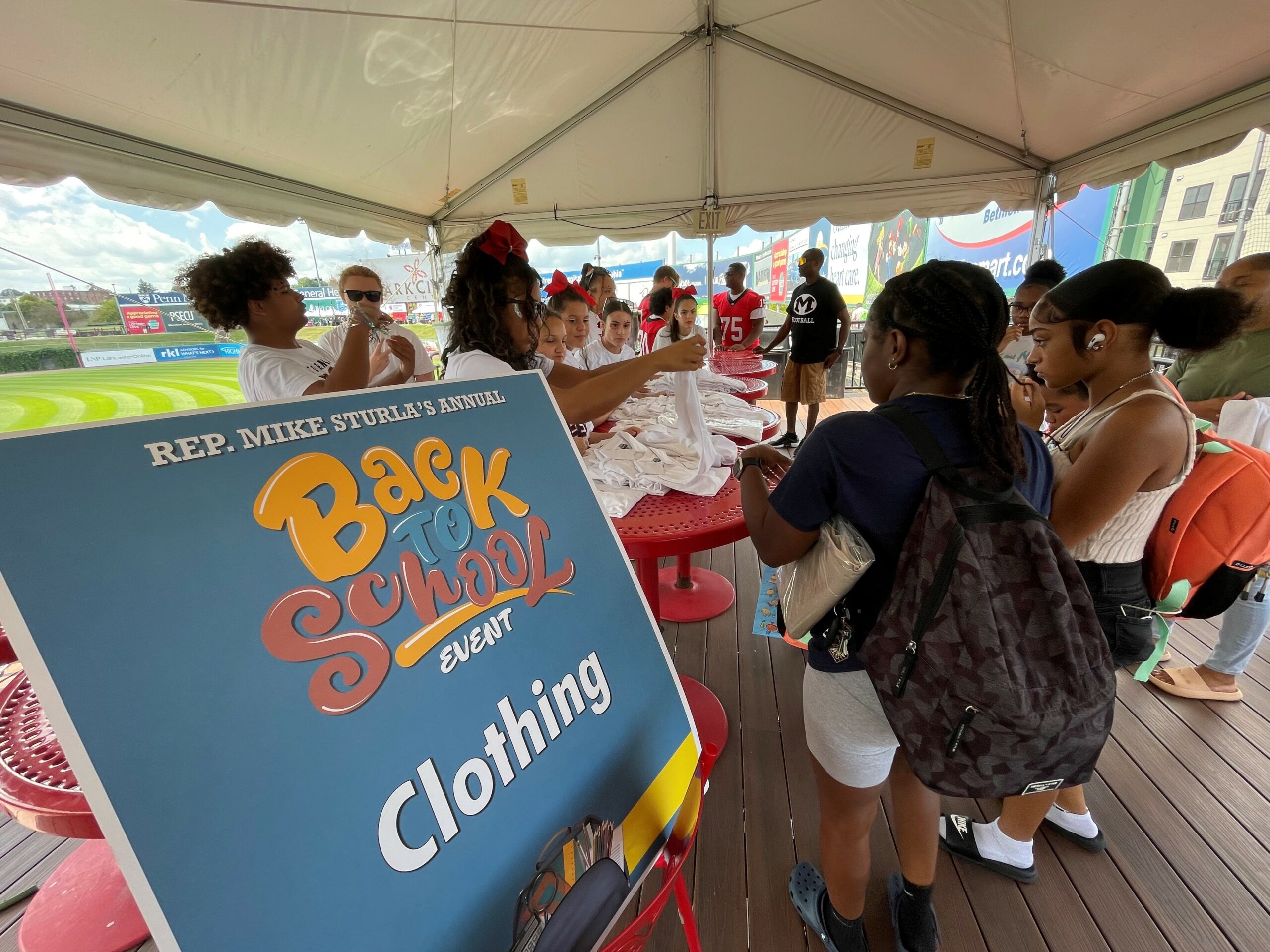 State Rep. Mike Sturla held his 12th annual Back to School Event at Clipper Magazine Stadium on Sunday.
This year's event was expanded to include students in Manheim Township School District, and East Petersburg along with the School District of Lancaster. Organizers estimated more than 2,000 students in kindergarten through eighth grade took part, making it the largest to date.
They received free haircuts, backpacks, uniforms, shoes and books, while also enjoying music, food, games and activities.
"It's in order to try and make sure every kid has the opportunity to start school on an even foot," Rep. Sturla said.
The event was made possible thanks to hundreds of volunteers and almost $60,000 in donations.
"Being able to help them any way we can to make that transition back to school is so important," said Michael Savage, a first-year volunteer.
It is a great, great event," Sturla said.
Photos
(Photos: Kyle Gamble | One United Lancaster)