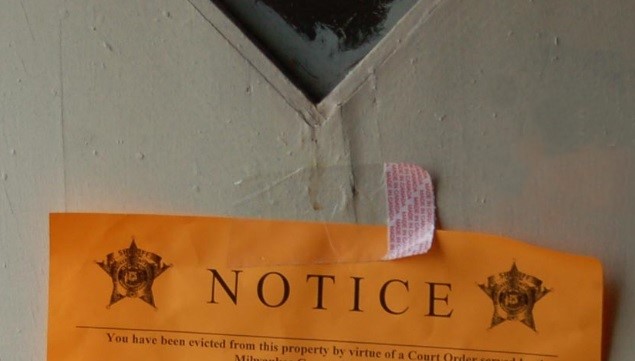 Evictions are returning to pre-pandemic levels and may be poised to rise further as low-income households contend with rising costs and the federal Emergency Rental Assistance Program winds down, reports NPR.
Some local ERAP programs have already run out of funds, NPR said. Activists say the confluence of factors amount to a perfect storm. Rental vacancy rates across the U.S. are just 3% on average, a record low, and supply chain constraints are slowing new construction. Meanwhile, broad-based inflation is putting new strains on households' budgets.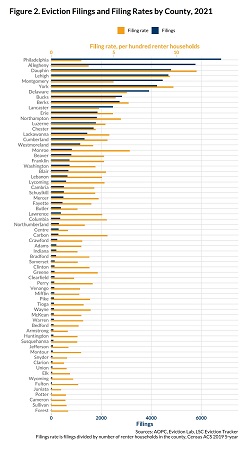 Evictions trended lower through the two years of the pandemic, despite fears that they would spike, thanks to federal, state and municipal moratoriums and the ERAP program.
But they are now rising, in some cases to as high as double the level before 2020, Diane Yentel of the National Low Income Housing Coalition told NPR.
In Lancaster County, evictions in the first quarter of 2022 were down about 14% below pre-pandemic averages.
According to the Housing Alliance of Pennsylvania, there were about 2,600 eviction filings in Lancaster County in 2021, or about 4 per 100 renter households.
A filing does not necessarily lead to an eviction. In 2021, orders of possession were issued in 29% of eviction cases in Pennsylvania, excluding Philadelphia the Housing Alliance of Pennsylvania said.
As ERAP runs out, the Biden administration is encouraging states and local governments to supplement it with a portion of their American Rescue Plan Act funds, along the lines of New York, which is funding a state rental assistance program with $800 million.
In Lancaster County, ERAP is overseen by the county Redevelopment Authority. As of the end of March, it had about $40 million left to spend. Executive Director Justin Eby said it the authority expects to use up $11 million by August; the remainder will be available to be expended through September 2025.