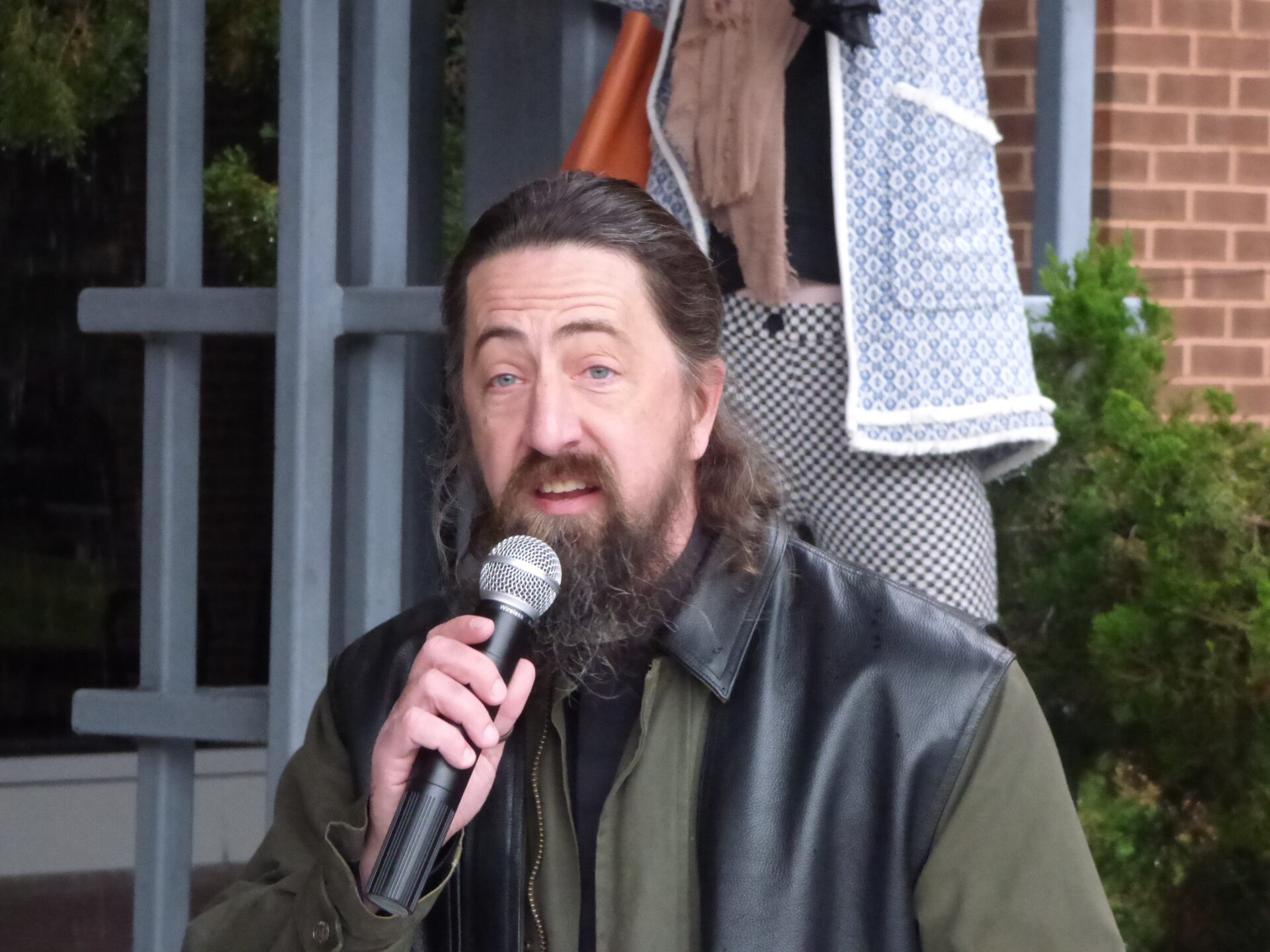 Local social justice organizations held a vigil Thursday morning in Binns Park before attending Lancaster County's monthly Prison Board meeting.
"We're here today ... to memorialize those we have lost to this unjust system," said Tammy Rojas, a coordinator with Put People First PA and the National Union of the Homeless.
As rain poured down, participants congregated under the park's pavilion. Local pastors from POWER, an interfaith organization, led prayers and a song and called for a range of reforms, including increased access to drug and mental health treatment and reform of the cash bail system.
"That's why we're here today," the Rev. Jason Perkowski told the gathering, "to be a voice for those who've not been listened to."
The vigil was sparked by two recent deaths: Paul Reardon, who committed suicide at the prison on Feb. 5, and John Choma, who died a few days after being released on bail through the Lancaster Bail Fund.
"John had unmet needs, but he did not belong in jail," Lancaster Bail Fund founder Michelle Batt said.
Matthew Rosing, of Put People First PA, read in memoriam the names of Choma and Reardon along with two dozen individuals who have died at Lancaster County Prison since 1998.
Photo gallery