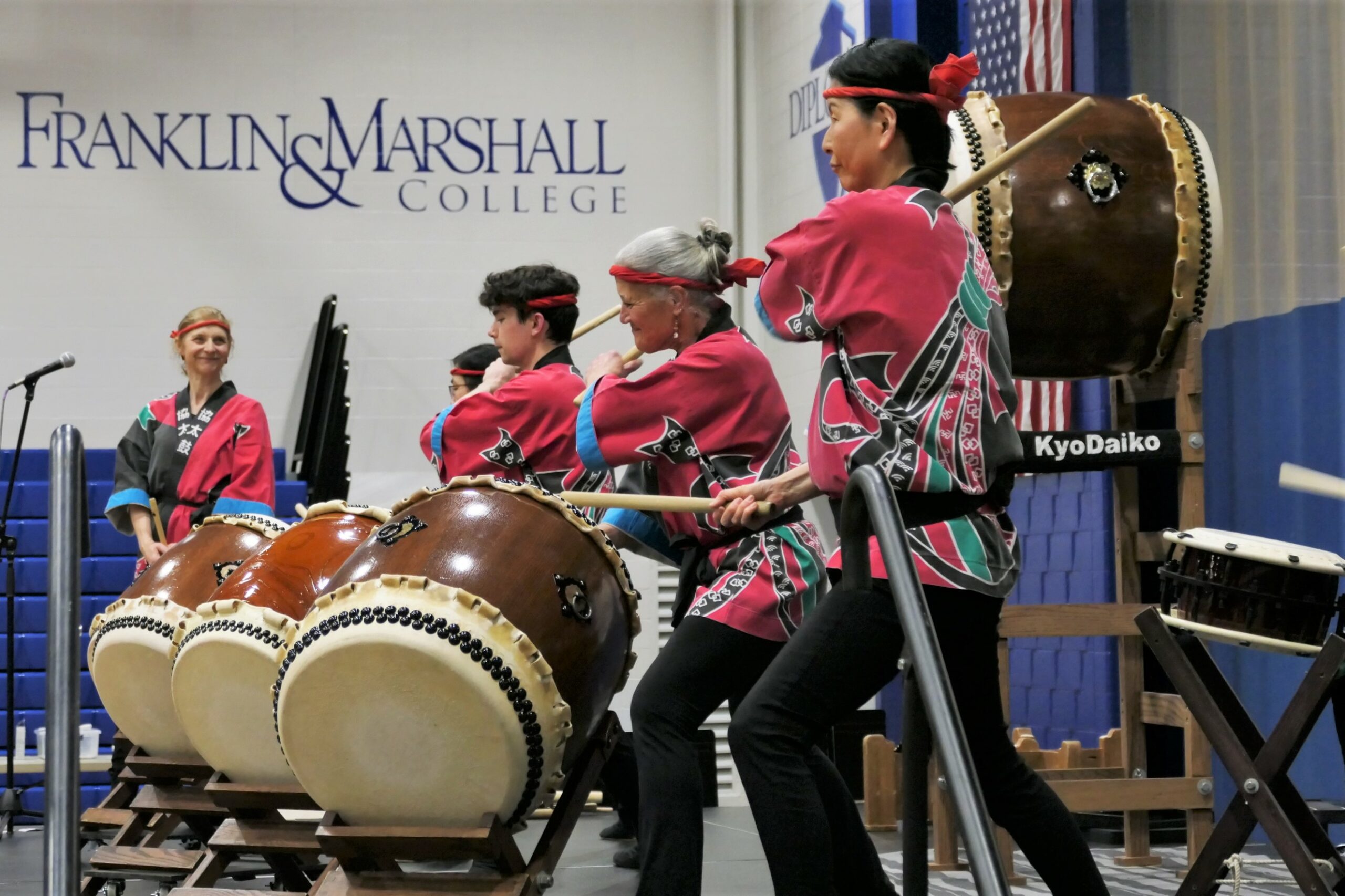 Several hundred people enjoyed a taste of Japan on Saturday as Franklin & Marshall College hosted Lancaster's first Sakura Matsuri, or Japanese cherry blossom festival, celebrating the advent of spring.
Moved indoors into Mayser Gym due to rain, the event featured music, food and activities. Guests could try their hand at folding origami or using chopsticks, try on a kimono or sample mochi, a traditional Japanese rice cake.
The centerpiece was a performance by KyoDaiko, a community taiko drum group based in Philadelphia.
Initially, the festival was just going to be for the F&M community, said Ken-Ichi Miura, director of the college's Japanese program. But as plans developed and the Lancaster Japanese Club and the Lancaster Asian American Pacific Islanders got involved, organizers decided that "we wanted to share this with everybody," Miura said.
They hope to make it annual, he said, and to offer more events to promote awareness and appreciation of Asian culture.
Photos
KyoDaiko's taiko performance
(Photos: Tim Stuhldreher | One United Lancaster)
(Editor's Note: Several KyoDaiko photo captions have been updated to correct performer Tom Mistretta's name.)