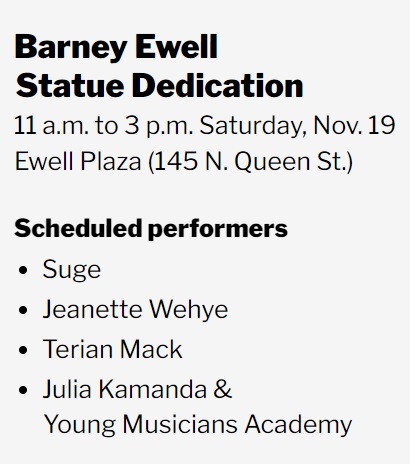 The Barney Ewell Legacy Committee is inviting the community to celebrate Lancaster's Olympic champion Saturday morning.
A statue of Ewell will be unveiled at the newly renovated Ewell Plaza in the 100 block of North Queen Street across from Binns Park.
The event is scheduled to run from 11 a.m. to 3 p.m. Following the unveiling, there will be live music, food trucks and children's activities offered by the Lancaster Recreation Commission.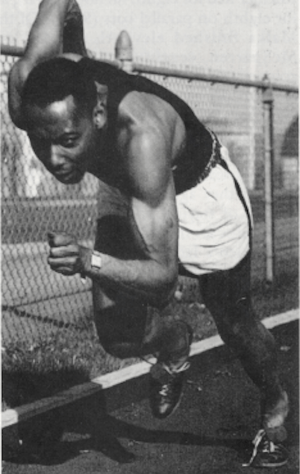 Barney Ewell (1918-1996) was considered the fastest man in the world in the 1940s. At the 1948 Olympics, the first to be held in 12 years due to World War II, he won a gold medal and two silver medals. An alumnus an alumnus of J.P. McCaskey High School and Penn State University, he lived almost all his life in Lancaster.
The Barney Ewell Legacy Committee has spearheaded the drive to recognize Ewell's accomplishments, advocating for an official state historical marker at McCaskey High School and for the renaming of Ewell Plaza, formerly Lancaster Square, in 2019. It raised the money for the statue, which is by York County artist Chad Fisher.
The committee is led by Jeremiah Miller, alumni director for the McCaskey Alumni Association; former Mayor Art Morris and former county Commissioner Ron Ford, who is Ewell's nephew. Committee member and businessman Ken Stoudt passed away in September.