An exhibit connecting birds to their prehistoric ancestors, the dinosaurs, will have its world premiere this weekend at the North Museum of Nature & Science in Lancaster.
If you go
North Museum of Nature & Science
400 College Ave., Lancaster
Hours:
10 a.m. to 3 p.m. Wednesday to Sunday
CLOSED Monday and Tuesday
Admission:
$11 (museum) or $18 (museum + planetarium); children under 3 free.
"Dinosaurs Among Us" opens Saturday at the museum at 400 College Ave. Museum officials offered donors and the media a sneak peek at a ribbon-cutting Thursday evening.
The exhibit is a collaboration organized by the American Museum of Natural History involving The North Museum and museums in Canada, Mexico and Spain. The other three will open their versions in coming weeks. Each version will differ somewhat, based on the museum's individual collection.
Click to enlarge. (Photos: Max Weidman)
"Dinosaurs Among Us" features floor-to-ceiling panels of text and graphics telling the story of how birds evolved from dinosaurs. Massive, lifelike recreations of dinosaurs and their skeletons lend a touch of drama to the trove of information.
Interactive flip-boards and panels provide opportunities for young museum-goers to immerse themselves in the experience.
All of the exhibit is presented in both English and Spanish, with age-appropriate text — at the height of young eyes — interspersed throughout. A beautiful dinosaur nest, created by ATOMIC Design, gives guests a tangible sense of the similarity to birds' nests.
Dinosaurs Among Us: Participating museums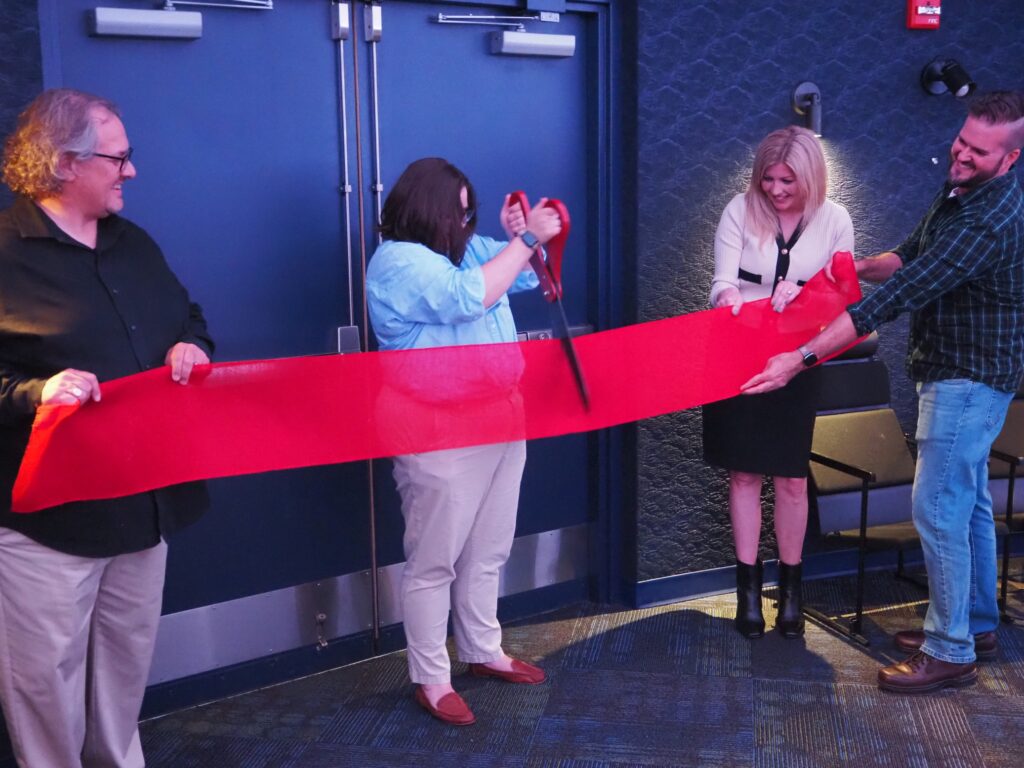 Molly Wolanski, Exhibits and Collections Manager, likened the new exhibit to a bridge linking the ornithology collection in the North Museum's basement to the large fossil Diplodocus bone on the main floor, a favorite of visitors for decades. That illustrates how each museum's iteration of this exhibit is shaped by its own collection.
"Dinosaurs Among Us" is slated to run through the end of March 2024 and will evolve over that time: The museum's team envisions speaker series, events and additional content.
Susan Seavey, among the donors present at the ribbon-cutting event, stressed the importance of access for all children. Thanks to community support, through programs like "Step Up for STEM," 65 of the 200 attendees at Saturday's opening will be admitted for free.
"Dinosaurs are the perfect gateway for children to become museum lovers," Seavey said.
Photos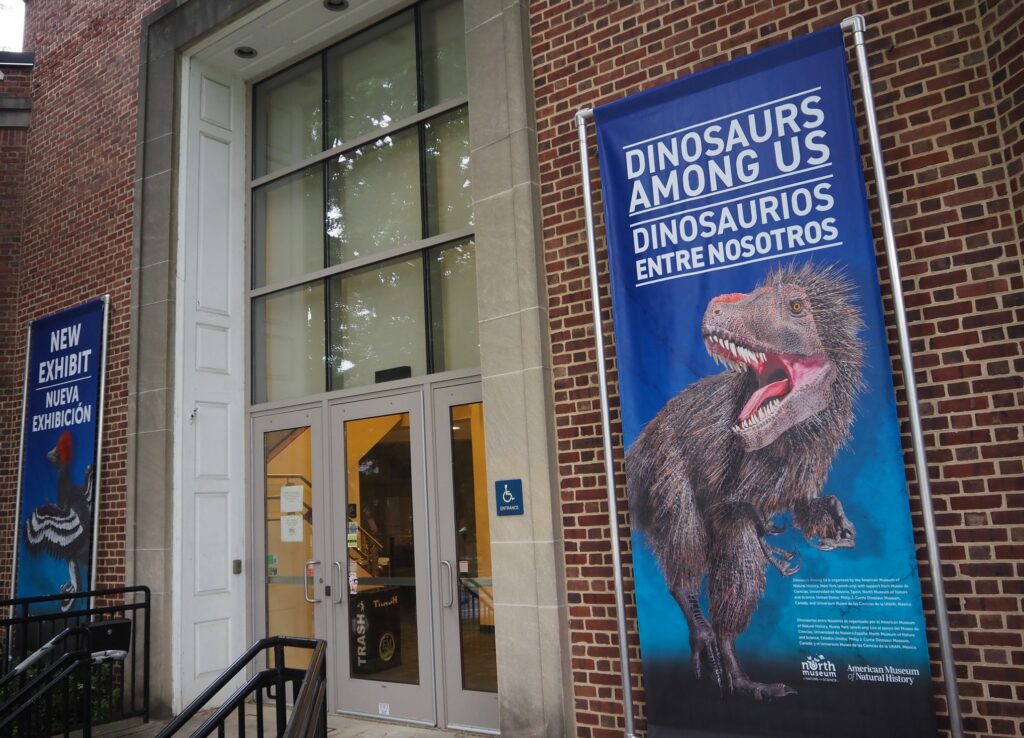 (Photos: Max Weidman)