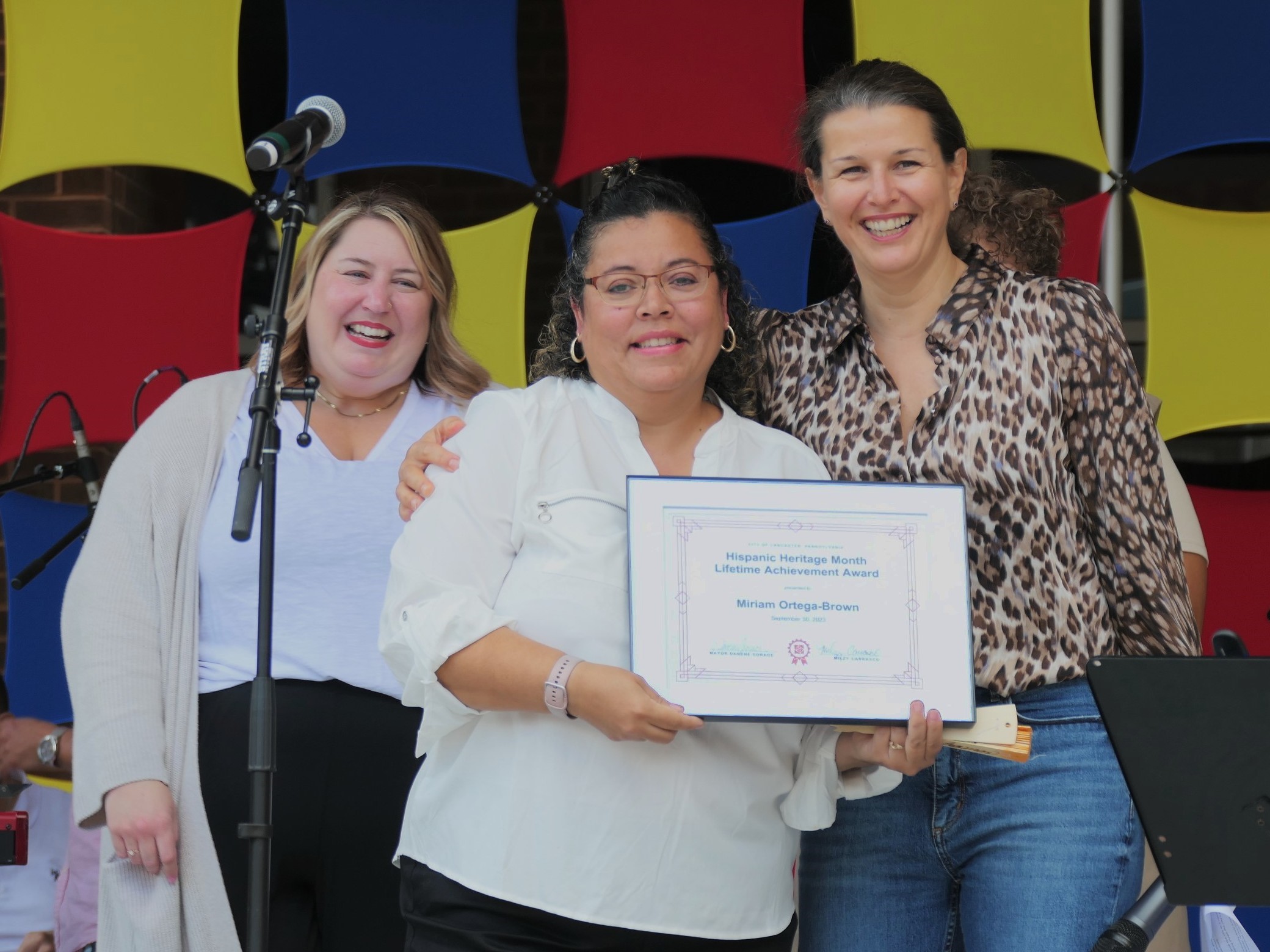 Service to the community is a tradition in Miriam Ortega-Brown's family.
Her grandmother, Grace Ortega, served for years as a neighborhood translator and liaison, helping Spanish-speaking Lancaster residents navigate the English-speaking institutions around them.
As an undergraduate at Millersville University, Ortega-Brown founded the Society on Latino Affairs, SOLA, the university's first Latino student organization.
More recently, she helped to found the West Lancaster Jewels, one of the city's most active neighborhood groups.
On Saturday, Mayor Danene Sorace presented Ortega-Brown the city's Hispanic Heritage Month Lifetime Achievement Award.
"It is with the utmost honor and admiration that we recognize you," the mayor told her. "… I'm proud to be on the stage with you today."
"I'm feeling shocked and very elated," Ortega-Brown said after the presentation.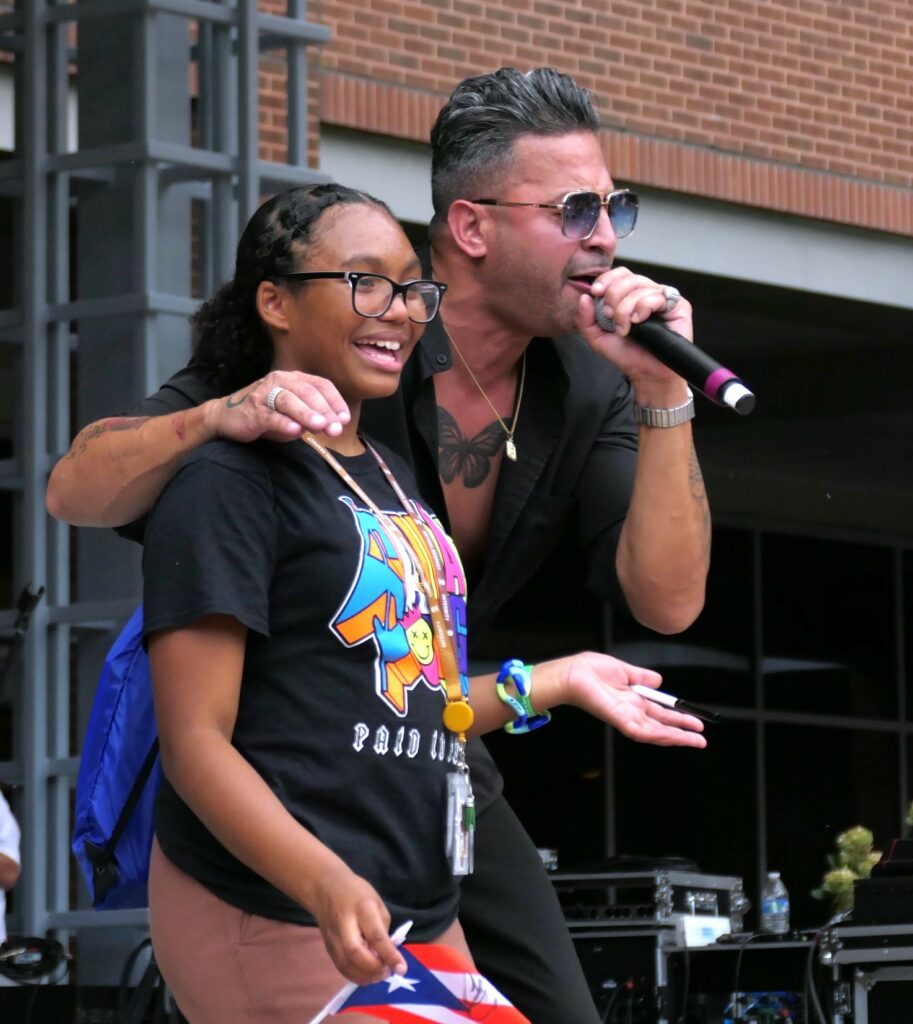 Heritage Fest
Ortega-Brown's name was submitted by residents in the West Lancaster Jewels neighborhood, located between West End Avenue, Manor Street and West King Street.
Her award capped the first hour of the city's Hispanic Heritage festival, held Saturday afternoon in Binns Park and Ewell Plaza. It featured food trucks, a beer garden and live performances. The afternoon culminated with headliner Charlie Cruz, a popular Puerto Rican salsa singer.
Kejnya Perez, 11, of Milton Hershey School, was there with a group of her classmates. Midway through a song, Cruz paused to sign an autograph on her Puerto Rican flag. A few seconds later, he brought her back on stage and completed the song with his arm around her as she beamed in delight.
"It was fun!" she said. "I got to experience something new and I liked it."
Ortega-Brown, 50, was born in New Jersey. She spent summers at her grandparents' house in Lancaster as a child, then moved here around age 15, attending Hand Middle School and graduating from McCaskey High School en route to Millersville University.
The West Lancaster Jewels group was organized at a time when many felt the the city, which had courted hundreds of millions of dollars of investment downtown, was neglecting its neighborhoods. On their own and in collaboration with the Department of Neighborhood Engagement, the Jewels work to promote community solidarity and wellbeing, with initiatives including block parties, neighborhood cleanups, health and safety outreach events and more. Ortega-Brown and Casey Flores are co-chairs.
Ortega-Brown is a reading teacher at Carter & MacRae Elementary School. Besides her involvement in the West Lancaster Jewels, she is active at San Juan Bautista Church, where she teaches catechism classes, and she served on a committee advising the city on its comprehensive plan. She is a member Autism Parents.
She is married to Kyle Brown, and they have three boys.
Photos