Sitting at the dinner table in his house in southeast Lancaster, Rauf Safi reflected on the dramatic changes in his life over the past 12 months.
"I'm very happy now," he said.
A year ago, Safi was working for the U.S. military in Kabul, Afghanistan. He was serving as a deputy section chief when the Afghan capital fell to the Taliban on Aug. 15, 2021. Next Monday marks the first anniversary of the takeover.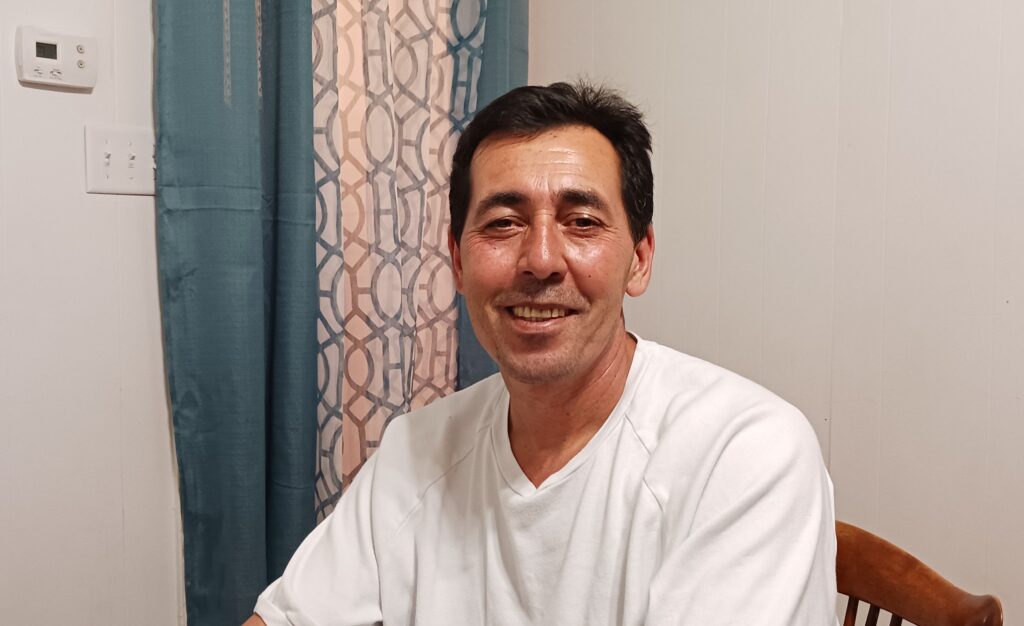 Given his role, he was in danger. Shortly after the Taliban entered Kabul, he took shelter at Kabul Airport. Toward the end of his month, his wife and children joined him. The family was flown to Bahrain, then to Washington, D.C., then to a refugee camp at a base in El Paso, Texas.
They were treated well and people were friendly, he said, but they had to live in tents and it got cold with the approach of winter.
In early December, they were flown via Chicago to Harrisburg International Airport. There, they were greeted by a welcome team and driven to their new home: Lancaster.
New neighbors
Safi is among more than 160 individuals who were resettled in Lancaster County through the Afghan Placement & Assistance Program, or APA, this past fall and winter. Nationwide, about 60,000 individuals were resettled in the first phase of the APA.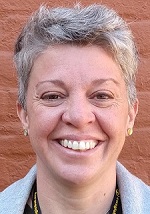 The second phase of APA is ongoing, but has brought only a few additional local arrivals, said Rachel Helwig, development and communications manager at Church World Service Lancaster, the agency coordinating the APA resettlements here.
Individuals resettled through APA undergo "a rigorous and multilayered screening and vetting process," prior to arrival and again at their port of entry.
CWS is eligible to receive up to 60 more people through APA, and would be delighted to do so, but it's unlikely to see that number before the program wraps up at the end of September, Helwig said.
CWS has been assisted by a range of local nonprofits and churches. Among other things, more than 20 welcome teams have been organized to greet the Afghan newcomers at the airport and help them with housing, transportation and other needs as they settle in during their first few weeks.
One United Lancaster spoke with Safi and several other Afghans resettled in Lancaster who agreed to share their stories.
Anna Kauffman is a member of Safi's welcome team, which was set up through her church, Witmer Heights Mennonite. It helped the family furnish their house, took them to doctor's appointments and helped them enroll their children in school.
"It's been a very pleasant, delightful experience," she said.
CWS' own staff has nearly doubled since last fall, Helwig said, from about two dozen employees to 45. Even so, resettling 160-plus people in a few months is a challenge, making the additional support of the welcome teams a crucial and welcome part of the process.
Community support has been strong across the board, Helwig said, with churches, businesses and individuals all stepping up.
"It's been a really amazing and empowering process," she said.
Humanitarian crisis
According to the United Nations, Afghanistan under Taliban rule is experiencing an economic and humanitarian crisis "of unprecedented scale," with the number of Afghans needing humanitarian assistance increasing by more than 25%, to more than 22 million people.
Girls are no longer allowed to attend school past sixth grade. Women must cover their faces in public, must be accompanied by male chaperones in most cases and are barred from most professions.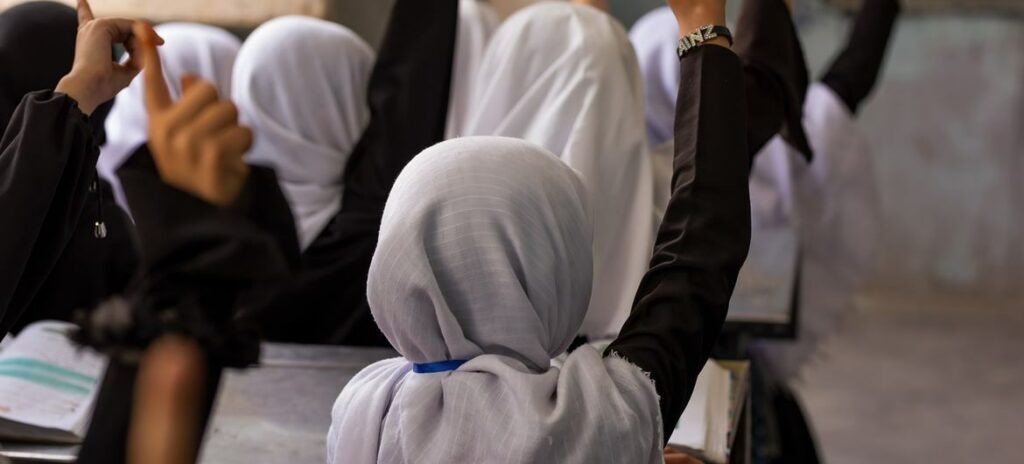 One time "they beat girls just for smiling and talking too loud," a young Afghan girl told the Guardian newspaper.
The Afghan government is responsible for at least 160 extrajudicial killings, 178 arbitrary arrests and 56 incidents of torture and mistreatment of prisoners, the U.N. said. The country has seen more than 2,100 civilian killings, the U.N. said, mostly due to attacks by Islamic State in Iraq and the Levant or unexploded ordinance.
Grateful for safety, stability
In Kabul, Safi and his family changed houses frequently. When he drove to work, he constantly changed his route. He and his wife fretted over about the safety of their 10 children: Kidnappings were common, as were suicide bombings and improvised explosive device attacks.
Here, he has a job at a manufacturing company. Every morning, he bicycles to a bus stop and catches a bus to work. He no longer worries about varying his schedule.
He is 50; his children range in age from 2 to 19. The oldest are working, the younger ones are enrolled in the School District of Lancaster.
One of his children has special needs. In Afghanistan, she disliked school and resisted going, he said. With the welcome team's help, the family enrolled her in an SDL program where she can learn at her level. She loved it so much that she would wait for the bus on the weekends, and cry when she was told it wouldn't come again until Monday, her father said.
Safi said he's grateful to everyone on his welcome team for all their help.
"I want long friendships with them," he said.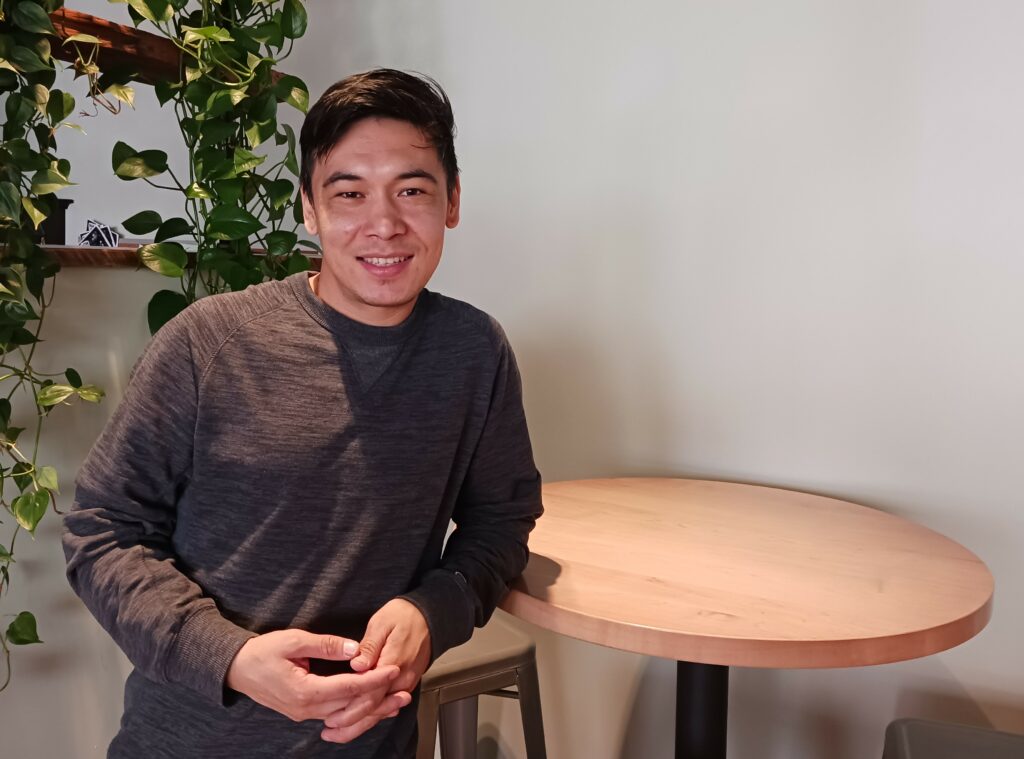 In Afghanistan, Hasan Qurbani was a college-level IT instructor. He arrived in Lancaster from a base in Fort Pickett, Virginia.
Like Safi, he lives in Lancaster's southeast. At first, he struggled to find work that made use of his tech background. In the meantime, while he looked, he took a job at a local printing company. He did some work as an interpreter on the side, helping compatriots who speak little or no English.
After months of persistent effort, he recently secured the type of IT job he had been seeking.
He has enjoyed seeing American culture first-hand. The image of the U.S. in Afghanistan is dominated by big cities like New York and Los Angeles, he said.
He enjoyed attending the Lititz Fire & Ice Festival this winter and was fascinated by the ice sculptures. At first, he said, he couldn't figure out if they were carved or made from molds.
How you can help
Interested in helping refugees resettle in Lancaster? Church World Service offers information here on opportunities to volunteer, make financial or in-kind donations, provide housing or a job to new arrivals, and more.
Farida was one of six women in the elite Afghan Special Forces Reconnaissance Unit. For three years, she helped collect and analyze military intelligence for the Afghan government and U.S. forces. Prior to that, she served in the Afghan army's first female special operations unit, supporting U.S. Special Operations Forces.
In the U.S., she is starting "from zero," she said. She got a job with a roofing company, is studying for her driver's test and GED and hopes to attend college.
She is here with her two nephews, aged 17 and 12, who enrolled in the School District of Lancaster. The older one can speak English; the younger one can't, but is learning.
There are a lot of unknowns, but she's excited about building a new life.
"I'm so happy," she said.
Step by step
For refugees, the work of building new lives continues long after the crises that displaced them fade from the headlines. Even under the best of circumstances, resettlement takes time, said CWS' Helwig.
Individuals and families arrive with widely varying backgrounds and capabilities. Some speak fluent English, others barely a word. Some have advanced degrees and come from modern urban areas, others come from remote rural villages and have limited formal education.
Training and credentials from one part of the world often aren't recognized elsewhere, complicating efforts by individuals like Qurbani to re-establish themselves in their careers. A lack of local references or credit history can create further obstacles.
Building social connections, too, can be challenging for newly resettled households.
Many "just simply need friendship," Kauffman said. When she visits Rauf's household, she said, they are always happy to see her and encourage her to stay longer.
The U.S. admitted the Afghan refugees under "humanitarian parole," which allows temporary entry for "urgent humanitarian reasons." CWS is now working with them to determine their next steps, such as applying for asylum, which would allow permanent residency. The organization has been developing relationships with pro bono attorneys to build asylum cases, Helwig said.
There's also the matter of reunifying refugees with immediate family members who remain outside the U.S., often still in Afghanistan.
That's a concern for the refugees interviewed for this story, who all said they have loved ones they hope can join them here.
CWS fully realizes how important family reunification is and is advocating on families' behalf, Helwig said.
It's encouraging to see the way Lancaster has embraced being identified as a welcoming community and a refugee haven, she said.
"We know that Lancaster really wants to live that recognition," she said.
Safi said he hopes his children can go to college in the U.S. He would love to see them follow the path of Zalmay Khalilzad, an Afghan-American who was U.S. ambassador to the United Nations under President George W. Bush and later the U.S. special representative for Afghan Reconciliation. In a career like that, they could help Afghanistan, he said.
Qurbani said he has "a strong will to live in America."
"I will spare no effort to progress," he said, "and I am sure I will achieve what awaits me."