"We are just part of the puzzle that is homelessness," Lena Hohenadel said. "It's such a big issue."
Hohenadel is with Off the Streets, a nonprofit that has been active in helping the homeless in Lancaster County for 10 years.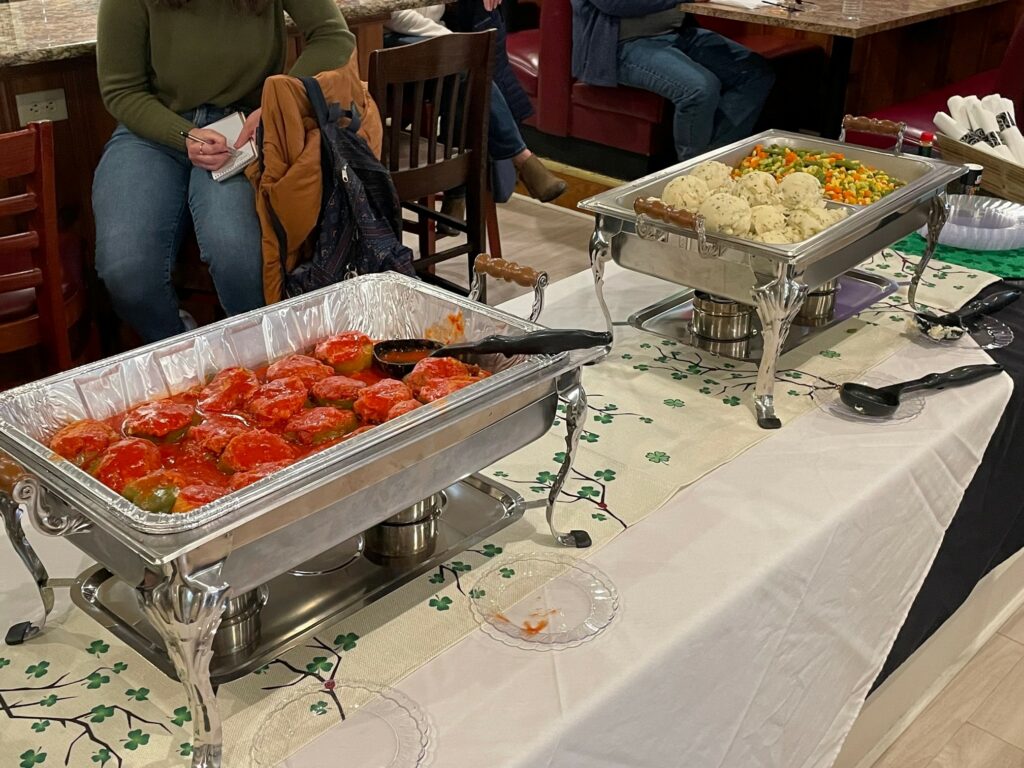 On Friday, she and colleague Michel Oles described their work to an audience of more than 30 people at United Way of Lancaster County and Meals on Wheels of Lancaster's first "Lunch and Learn" event.
The ongoing "Lunch and Learn" series will highlight the work of various local nonprofits and grassroots organizations helping in Lancaster County.
 
"The vision behind this was … to have time to connect and network," said Joel Janisewski, director of the United Way's Volunteer Center and "community listening."
About Off the Streets
A longtime Off the Streets volunteer, Hohenadel talked to those assembled about how the program works.
Off the Streets has no official office, and no paid staff. It has around 75 volunteers, who, along with local youth groups and others, help with the group's mission.
The service is two-fold: Off the Streets provides financial assistance for security deposits for households that need them, and delivers furniture to individuals and families who have secured a roof over their heads.
The group gets only community and local funding. Past sponsors include Rhoads Energy and Hartz Physical Therapy. Off the Streets maintains "wish lists" on Amazon's and Walmart's websites, and utilizes a Penn Health Lancaster General program that provides "pack-n-play" portable playpens for tots.
Off the Streets, Hohenadel said, provides gently used furniture – no "junk" – basics like tables, beds and dressers.  The majority of those who need help, she said, are women and children. More than half are employed. Some have multiple jobs.
Hohenadel talked about bringing books to children, and the impact that makes. She talked about the journey that homeless individuals make toward re-homing, and the positive effect.
"(Those served by the program) don't ask for much," she said.
Upcoming Lunch and Learns
Another Lunch and Learn will be held on Friday April 14.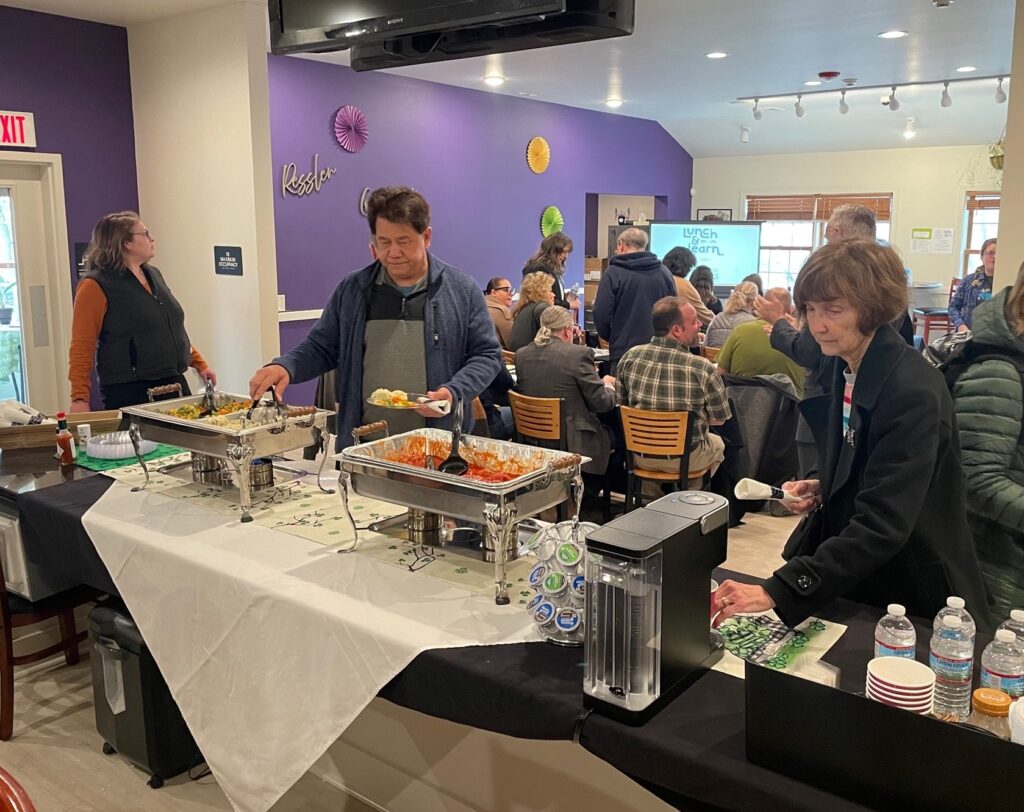 The featured nonprofit will be Aim to Empower.
Other dates planned include:
May 19
June 16
July 21
Aug. 18
Keeping it lean
"We don't screen," Hohenadel said, adding that this allows the program to devote an estimated 93-95% of all the money it raises directly to services.
"No more questions, no more reporting the story: we will always help to the extent that we are able."
 
Oles, original founder of Off the Streets, agreed.
"We are 'formless,'" he said. "When you start to have forms, you start to get into people's business … We start to falter."
Off the Streets, he said, started a chapter in Columbia two or three years ago. A possible new chapter in Middletown in neighboring Dauphin County is in the works.
Oles noted that the organization often coordinates with landlords who are offering housing on the more affordable side.
As for the origin of the Off the Streets program, Oles described how, after years of working in a shelter, he asked a homeless man to speak to a group of young people. The kids unexpectedly came back later with money to help the speaker. That inspired the formation of Off the Streets, a volunteer network that has now helped thousands of people.
"I can't take credit (for starting the program)," he said. "It was the kids."
Working against homelessness in 2023
Talking to One United Lancaster before her presentation, Hohenadel said Off the Streets is seeing an increase in local homelessness.
 
In the last four months, she said, there's been a dramatic increase in the program's monthly spending, which was around $15,000 a month through the last months of 2022. There's also been an increase in volunteerism and interest from people on social media and elsewhere.
"We have a wonderful network," she said.