When Lancaster's first escalator came to Watt and Shand, Florence Starr Taylor illustrated it for the Intelligencer newspaper.
When WITF began broadcasting in 1964, Florence became the station's resident illustrator and designed its first logo. She even named the station: The "ITF" stands for "It's Top Flight."
Her myriad sketches of Lancaster's commercial, residential and public buildings serve as an architectural record of a rapidly changing urban landscape.
Her impact on Lancaster's community was profound. Thanks to a generous donation from artist Ron Ettelman and his wife, Virginia, much of her legacy now resides at LancasterHistory, where it is being meticulously assessed, documented and preserved.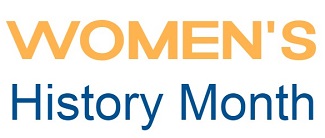 Florence met Ron in her twilight years, and he became her manager and close friend. When she died in 1991, she willed most of her collection to the couple. The Ettelmans gave the bulk of that trove to LancasterHistory in 2020.
Among the boxes were tools, keepsakes, diaries, correspondence and reams and reams of artwork. Aimee Caya, LancasterHistory's Director of Library & Research Services, and Information Specialist Jessica Barbera are methodically working through all of it.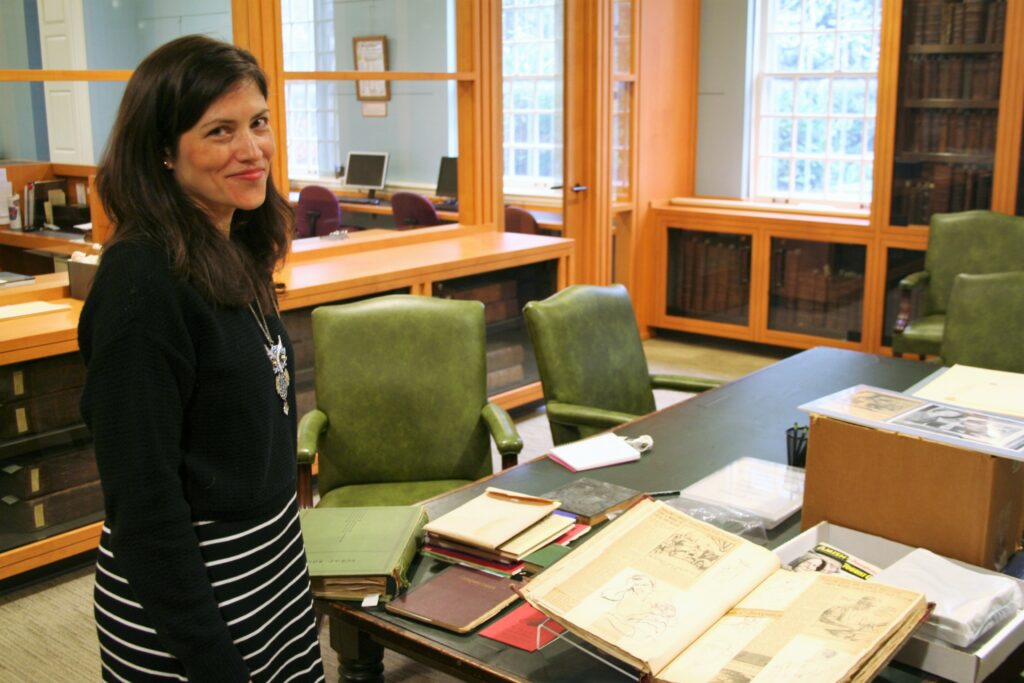 "It could take years," Barbera said.
Among their objectives is ensuring that each item is appropriately archived. The wide variety of artistic media demands a similar variety in preservation techniques, Barbera explained.
"The paper must be treated differently than the slide films, which must be treated differently from the printed photographs. Certain papers shouldn't see the light of day."
Earlier this month, Barbera presented an intimate portrait of the Taylor's life to a small gathering at LancasterHistory's facilities at 230 N. President Ave.
Born to William S. and Annie Mottern Taylor in April 1904, Florence was recognized for her talents from an early age. Graduating the former Stevens High School at age 16 and moving on to Philadelphia's Museum School of Art (now known as The University of the Arts) she was given a private invitation to study with Louis Comfort Tiffany at his home in New York.
Returning to Lancaster, she began work at the Intelligencer Journal as both an illustrator and writer. She moved on to the advertising department of Hamilton Watch Co. and remained there for five years, after which she went freelance.
Throughout years that were tumultuous and economically fraught, Florence was able to support herself with her art, traveling as far as North Africa and all over Europe.
Her secret to professional success seems to have been twofold. She was frugal. She was fast.
Many of the collection's papers have unrelated drawings or notes on the back side: no scrap of usable surface was wasted. Working with bold lines and scant minutes, she met deadlines head on.
Work that would now be done by teams of graphic designers on powerful computers, Florence did with drafting tools and a craft honed over a lifetime.
Before the age of digital photography, she produced children's portraits by the thousand. As a freelance illustrator, her work graces countless pamphlets, books, and other publications pertaining to local history and art.
Yet for someone on such a tight production schedule, she was generous with her own time.
She volunteered for Meals on Wheels, Historic Rock Ford, Wheatland, the Lancaster County Blind Association and many other charitable organizations. She shared her passion for Lancaster as a guide with Lancaster Walking Tours. She helped establish the North Museum and used it as a workshop for many years.

Barbera hopes to exhibit the best of what she finds. While much work remains to be done at LancasterHistory, more sneak previews may be in the offing.
"It's an exciting and rich collection," Barbera said. "Her subjects are what make her interesting. What she recorded was ephemeral, and the fact that we have a visible record of these things is why she remains such an important artist today."