Lafayette Fire Co. is inviting children ages 8to 14 to participate this summer in Cadet Camp, a two-day introduction to the world of firefighting.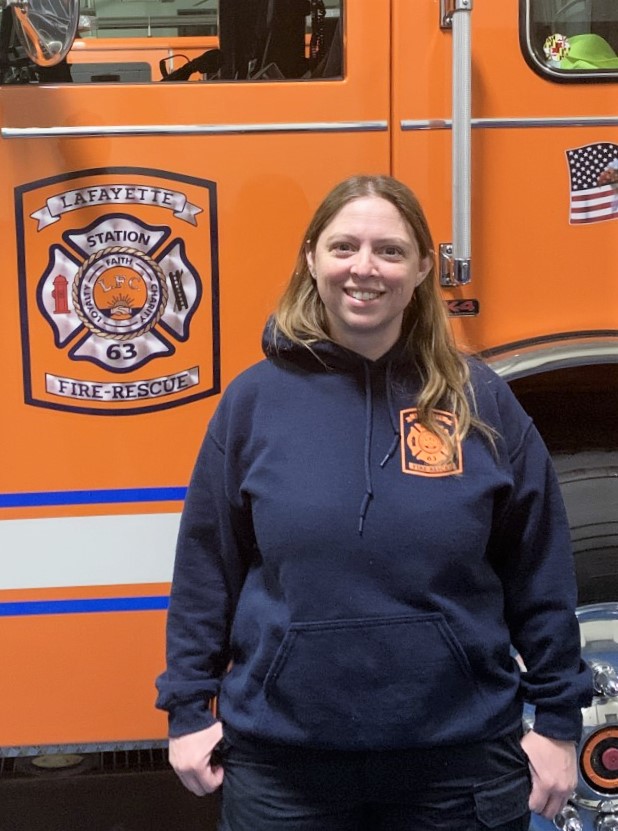 Now in its third year, the camp is a fun, immersive way to get young people interested in firefighting and public safety careers, said Suzi Sutton, a volunteer firefighter who handles Lafayette Fire Co.'s community outreach.
"This camp is critical to inspiring the next generation of public servants," she said.
Experienced firefighter and former STEM instructor Kim Herskowitz leads the program, with activities that cover all aspects of emergency response. Herskowitz has mapped out more than 80 activities over the next five years, so the curriculum is fresh and no two years are the same.
This year, Camp Cadet will take place Friday, June 23, and Saturday, June 24, as follows:
Day 1: 4:30 p.m. – 9:30pm at the Lancaster County Public Safety Training Center, 101 Champ Blvd, Manheim.
Day 2: 8:30 a.m. – 6:00 p.m. at Lafayette Fire Co., 63 Lafayette Way, Lancaster.
Protective equipment is provided, as are food and beverages, and campers receive a Cadet Camp T-Shirt. Camp concludes with a family night that includes a skills demonstration, award ceremony and cookout.
More information is available on the Lafayette Fire Co. website and Facebook page. To register, click here. The deadline is May 1. The cost is $50; scholarships are available.
Participants have the opportunity to continue practicing the rest of the year during select Monday training nights.
"We look forward to having parents and cadets learn about opportunities to volunteer, especially in Lancaster County but no matter where they live," Sutton said.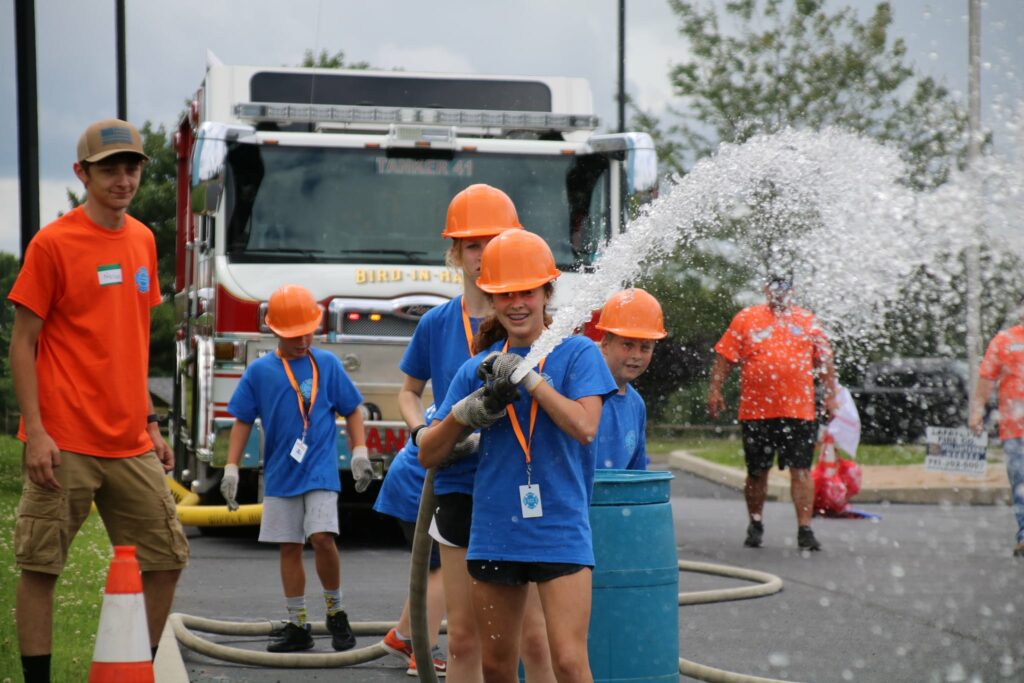 Building the emergency responder pipeline
Lancaster County has more than 60 fire departments, most of them volunteer. They are kept strong by traditions of family service that are passed down from generation to generation, Sutton said, which is one of the things that makes Lancaster County special.
Still, it is growing more difficult to attract new recruits, an issue that is playing out locally, statewide and nationally. Policymakers say it essential to reverse the trend and get more young people interested in public safety careers.
Gov. Josh Shapiro highlighted the issue in his visit to Lancaster this week: He cited a 2018 study showing that Pennsylvania had 22,000 fewer firefighters than in the early 2000s; EMT rosters had dwindled by 6,000 in just six years.
While Lafayette Fire Co. is the founder and organizer of Cadet Camp, it would not be possible without numerous partners, Sutton said. They include other county fire and EMS departments, Lancaster County Emergency Management Agency and Lancaster County Public Safety Training Center.
The 2023 camp is sponsored by the Lancaster STEM Alliance, First Responders Children's Foundation and supported by donations from area businesses.
(Editor's Note: A previous version of this article gave an incorrect age range for Camp Cadet participation.)