Lancaster is gearing up for a range of Juneteenth observances this weekend — including Celebrate Lancaster, which has been rescheduled this year to take place earlier than before.
Previously held on the last Friday in June, so as not to conflict with other communities' July 4 celebrations, Celebrate Lancaster 2023 will take place this coming Friday, June 16, to "highlight the connection" to Juneteenth, City Hall said in a statement.
In cooperation with Crispus Attucks Community Center, Celebrate Lancaster will honor "Umoja," a Swahili term denoting the spirit of community and unity.
Festivities will take place from 11 a.m. to 9:30 p.m. As in past years, they will include music, beer gardens and an array of food trucks. City officials will honor four individuals with "Umoja Community Champion Awards" at a ceremony at 4:30 p.m.
The first two blocks of North Queen Street will be closed all day for the event, as well as several neighboring side streets.
For more information and performance schedules, visit visitlancastercity.com.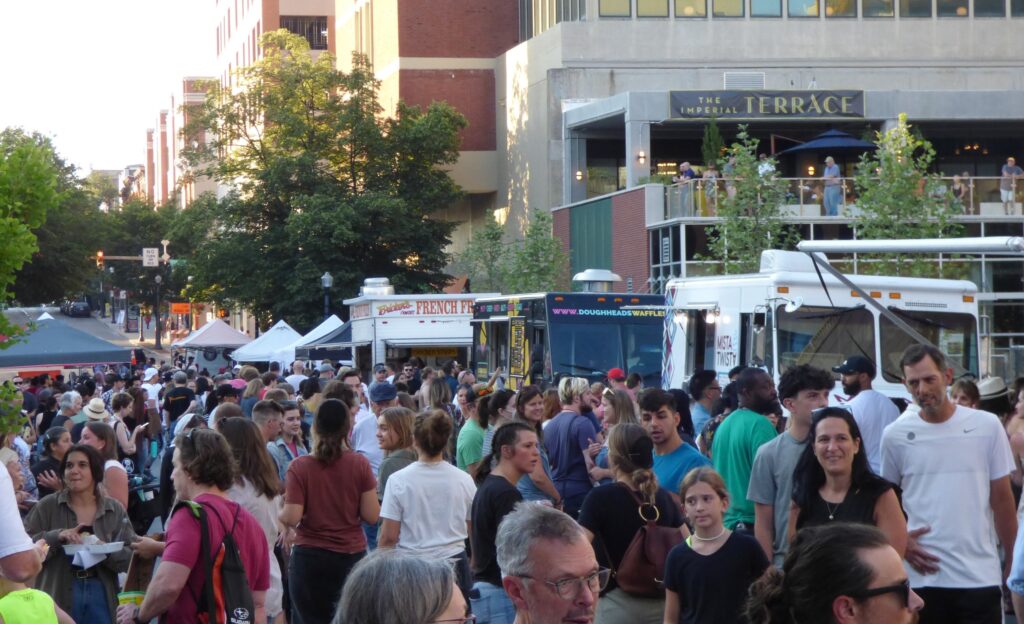 Juneteenth celebrates Gen. Gordon Granger's proclamation in Galveston, Texas, affirming the abolition of slavery on June 19, 1865. It became a national holiday in 2021.
Other local Juneteenth events include the following:
Saturday, June 17
Juneteenth Cookout: 1 to 9 p.m., Pavilion No. 1, Lancaster County Central Park. Community event featuring food, beverages, music and Black-owned vendors. Cost: Free.
Juneteenth Jubilee: 5 to 9 p.m., Ware Center, 42 N. Prince St., Lancaster. Features food station, vendors and a silent auction, plus performances beginning at 6:45 p.m., featuring Imani Edu-Tainers. Cost: $15 to $35.
Sunday, June 18
Juneteenth Cultural Mixer: 5 to 8 p.m., Crispus Attucks Community Center, 407 Howard Ave., Lancaster. Features food, beverages and performances. Cost: Free.
Monday, June 19
Juneteenth flag-raising: 11 a.m., City Hall, 120 N. Duke St., Lancaster. Hosted by the Lancaster branch of the NAACP. Cost: Free.