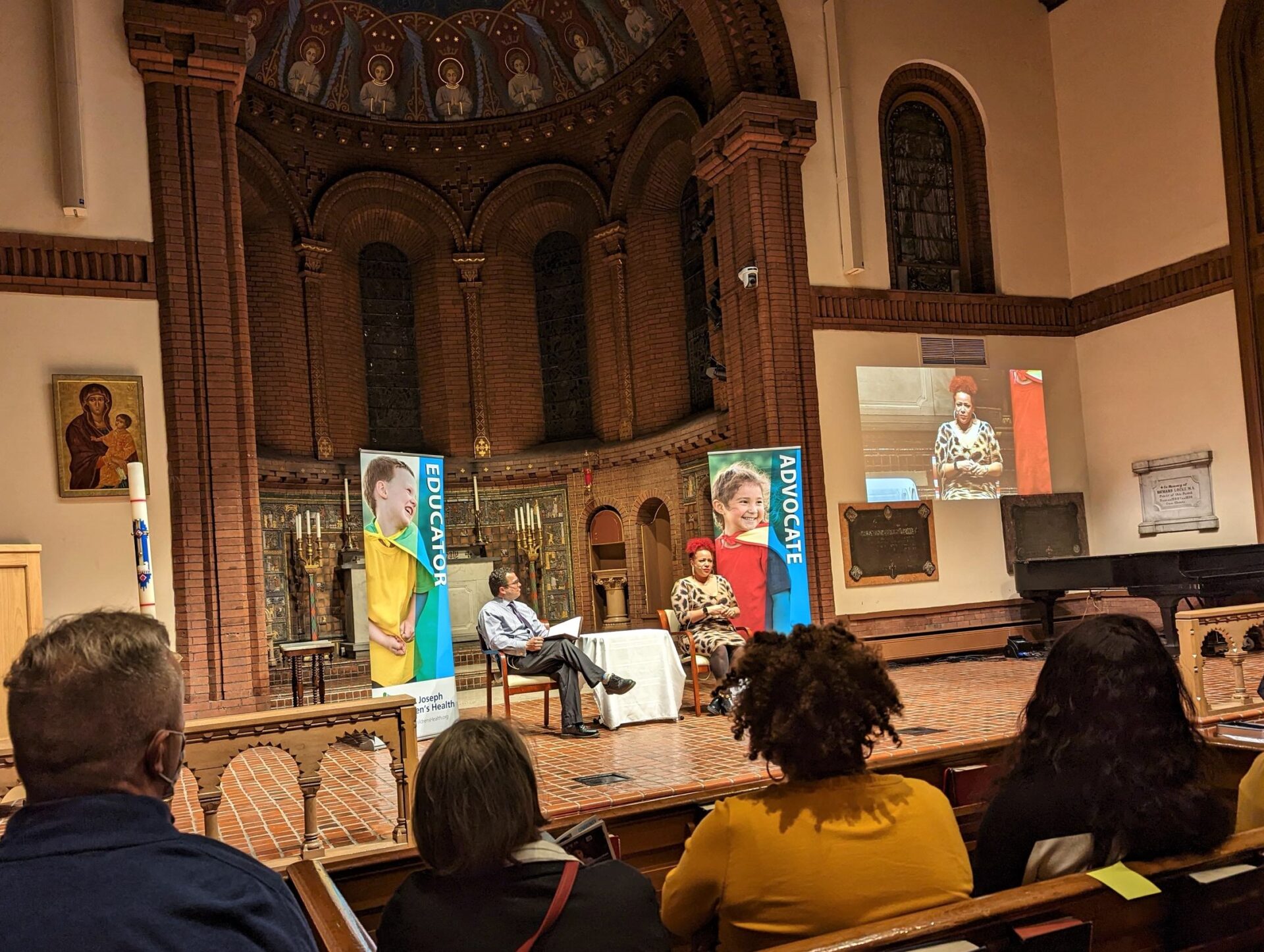 Nikole Hannah-Jones spoke to more than 300 community members Thursday night at St. James Episcopal Church about nationwide racial inequities and the necessity of reparations, in her view, to keep the past from repeating itself.
The event was part of CHI St. Joseph's ongoing lecture series creating healthy communities, "as a means of engaging in a fruitful dialogue" on social issues, and was moderated by CHI's president, Phil Goropoulos.
Hannah-Jones, a journalist, is the principal author of "The 1619 Project," a controversial reframing of American history that centers race and slavery. Her work on it garnered plaudits, including a Pulitzer Prize, as well as intense criticism. The project subsequently became a book.
Goropoulos opened the lecture with a question about "making amends for past transgressions," saying that now and throughout history, there have been systemic wrongs that are acknowledged, but without reparational action.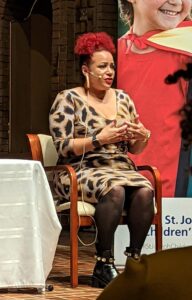 This is a central theme in "The 1619 Project," which focuses on the "history and lasting legacy of American slavery," arguing that the housing and educational policies of today still bear the markings of a racially segregated past.
"If you've made it to the end of the book, you will come to one conclusion," said Hannah-Jones. "This country owes a great debt to the descendants of American slavery."
Hannah-Jones said that while no American alive today is a slave or owns slaves, there are people who lived through the American Civil Rights movement and the segregation that preceded it. Part of the issue, she said, is that while many oppressive laws and policies have been removed, there isn't usually a policy "reset" on the ground.
For example, when redlining was made illegal with the Fair Housing Act of 1968, property values weren't reset in Black neighborhoods, leaving housing inequity "baked into the system."
"How do you penetrate something in our national psyche that is 400 years old?" Hannah-Jones asked.
Because so many of the systems laid out by America's founders were created to benefit White men, it becomes nearly impossible for Black people and other minorities to find success in them, she said. This also ties into the "lifted up by your bootstraps" mentality that some Americans cite when opposing programs aimed at promoting equity.
The idea that people, especially minorities, live in less desirable communities or are impoverished because they "are lazy" or won't work hard to succeed is both deeply untrue and harmful, said Hannah-Jones.
The privilege of being White is so deeply ingrained in American society that when it comes to supporting social programs, "White Americans will hurt themselves and be stingy toward their own community because they think Black people will benefit from something and that lowers their status," she said.
Digging into and exposing the realities of U.S. history shapes our collective understanding, said Hannah-Jones, contending that's a big reason why many Republican leaders have been so opposed to Critical Race Theory and "The 1619 Project."
"Democracy is no longer just White people deciding, so they have to attack our national memory and understanding of our country," she said. "Because when you have a broader view of what we're building upon, then you support policies and politicians that are trying to make our country more equitable."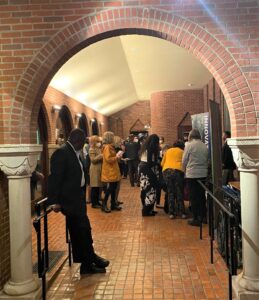 In response to a question from Goropoulos about housing, Hannah-Jones said the resistance to systemic change in equity is not just found among conservative audiences.
"The two areas where progressivism falls off are the two areas of life that are the most intimate," she said. "When you talk about who's going to live next to you and who is going to sit next your child in school, White progressives are really no different than anyone else."
Goropoulos concluded the conversation with a question to Hannah-Jones about her thoughts on democracy and objectivity in the world of journalism.
The core of Hannah-Jones' response centered around a call for news organizations to lean into the truth of reporting and remember that in a democracy "you have to have a free press that can be a check on power and can inform citizens. That is fundamental for a free society."
"Hope is an action and without action, it's useless," she said. "You can hope that things will get better, and they won't, or you can make things be better, and that's what I hope for you all."