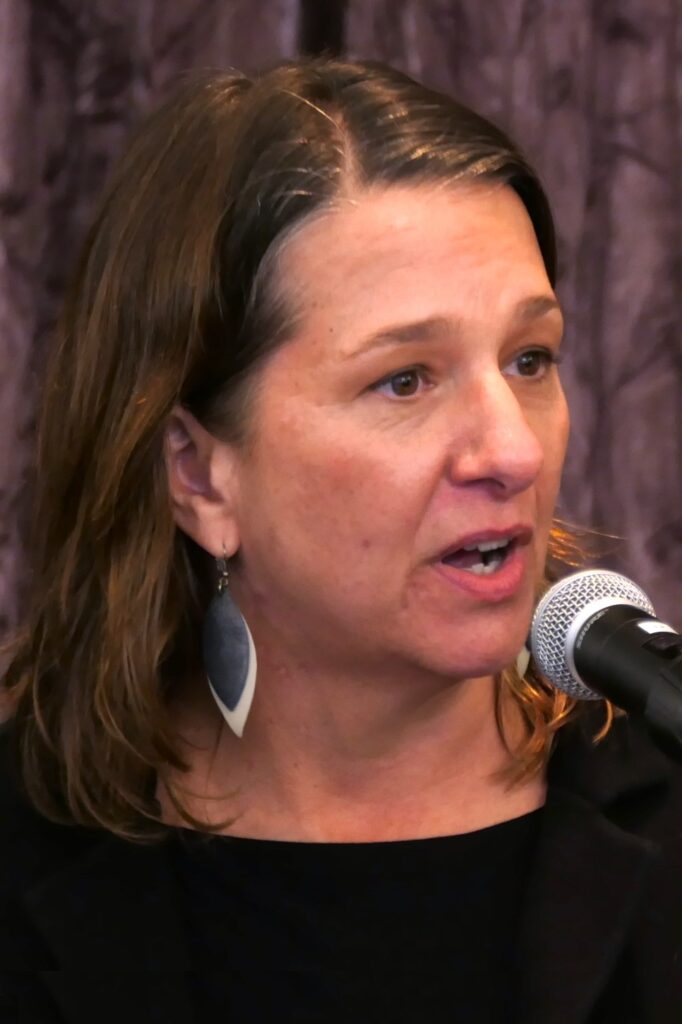 "What do you value most about local media?" Jess King asked her audience at the Ware Center.
Over the next few minutes, audience members peppered her with answers: Reporting on local school boards and muncipal governments. Pertinent local business and real estate news. Restaurant inspections. Political coverage. The Scribbler column on Lancaster County history. The opportunity for local success stories to be recognized. Information on upcoming events and things to do.
"We need way more people having these same feelings," King said.
King was speaking at the Hourglass Foundation's November First Friday Forum. The topic was "The Future of News," focusing on the partnership announced in April between LNP newspaper and the public media outlet WITF.
King is the executive director at The Steinman Institute for Civic Engagement, a nonprofit launched in conjunction with the merger of the two media organizations. She was joined by Bob Krasne, chairman & CEO of Steinman Communications; and Ron Hetrick, president and CEO of WITF.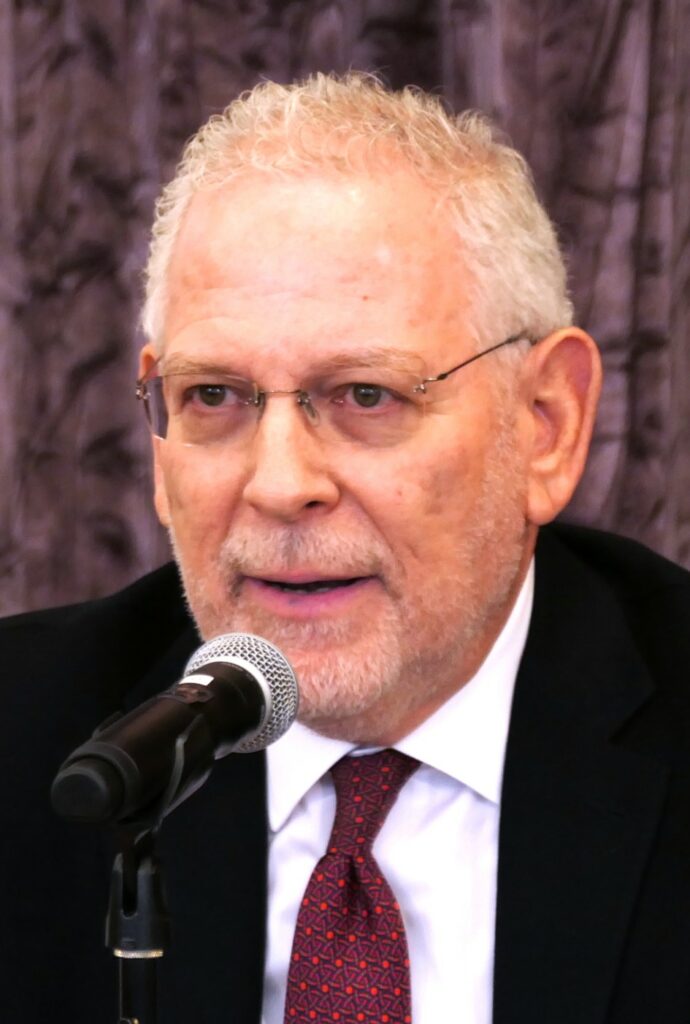 The Steinman family's ultimate decision to make LNP a public benefit corporation and gift it to WITF was a decision some three years in the making, Krasne said. Initially, when it became clear that the next generation of Steinmans was not interested in maintaining ownership, a sale was envisioned. Steinman Communications' executive team evaluated a range of possible purchasers, including media companies, nonprofits and educational institutions, but none seemed like a sufficiently good fit.
With WITF, on the other hand, the strategic vision came together "quite easily," Krasne said. Among the reasons for its appeal: A board structure that assures its longevity, and executive leadership and staff with a wealth of expertise and dedication to the community.
To WITF, LNP's value was equally clear, Hetrick said: It has the second largest newsroom in Pennsylvania, it serves the largest single audience in WITF's 19-county footprint and "they are indeed the top source of local news," providing a level of coverage that any comparable city or metro area would envy.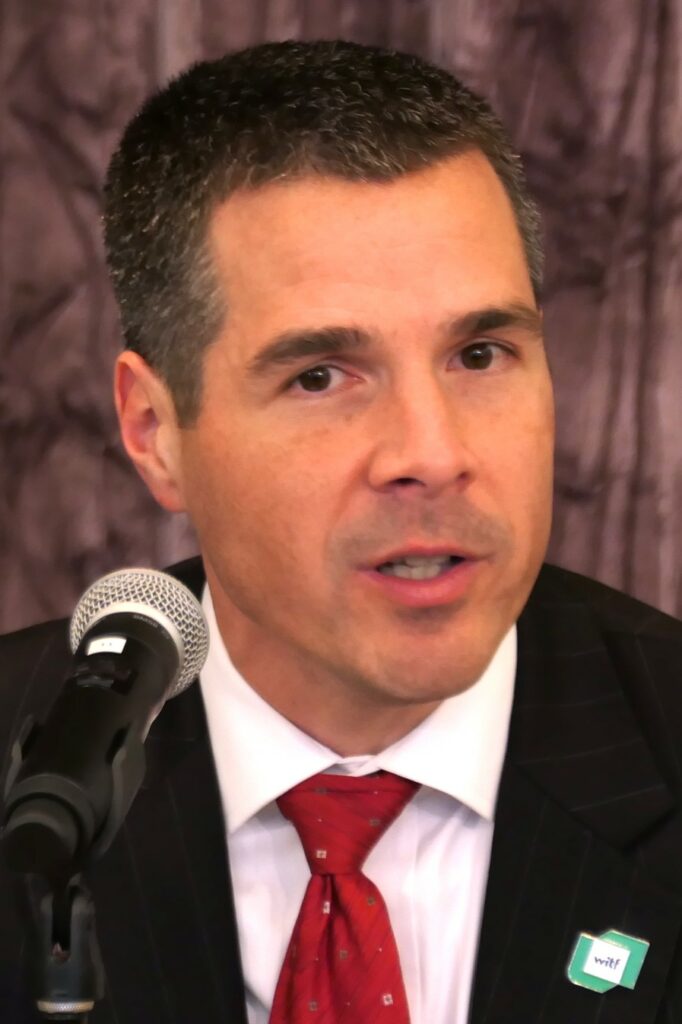 At WITF, it joins a large cohort of broadcasts and educational programming, including talk shows, podcasts, newsletters and more. The Melanin Report, hosted by Lancaster native Marquis Lupton, is on its way to becoming WITF's most popular podcast, Hetrick said. WITF also hosts a wide range of in-person educational and community outreach events.
Its total potential audience is 3 million, larger than 14 states. Its market is urban, suburban and rural, liberal, moderate and conservative — in short, it's as diverse as can be, Hetrick said.
Krasne took a few moments to address recent accusations by Commissioner Josh Parsons that LNP's reporting is biased and reflects Democratic partisanship. In line with his response in an op-ed published two days later, Krasne said LNP's news staff strives to report the truth fully and fairly, and impugning their work serves to weaken public accountability.
King is the Steinman Institute's inaugural executive director. Its mission, supported with startup funding from the Steinman Foundation: To strengthen the ecosystem of local news.
King was formerly chief of staff to Mayor Danene Sorace and prior to that a Democratic candidate for Congress. The institute's challenge is formidable, as she readily acknowledged. Between 2014 and 2019, U.S. newsroom staff shrank by 47% and 1,800 newspapers, or about 20%, shut down, according to a report by PEN America. Krasne cited a Pew survey showing that just 38% of adults say they follow the news closely, down from 51% as recently as 2016.
The news agenda has become nationalized and polarized by social media and agenda-driven "opinion news" operations like Fox News and MSNBC, Krasne said. The result; People feel "pummeled" by a steady stream of controversy and extremism.
The institute will push back against those trends by seeking to nurture not only the supply of quality local journalism, but the demand for it, King said.
"We have to be thinking about demand in a different way," she said: Journalists can produce reams of great stories, but it won't matter if no one reads them.
On the supply side, the Steinman Institute will look to build relationships with high school and college journalism programs. It will develop new products and services: One possibility is digitizing local campaign finance reports to make them available online.
On the demand side, it aims to develop programs on media literacy and critical thinking and find ways to get young people more interested in the news that's immediately around them in their own communities. For the public at large, it's exploring ideas, such as deliberative forums, that encourage people to engage in dialogue and find common ground.
"We are just getting started," King said.