A historic building in "Gallery Row" on the first block of North Prince Street would be folded into a mixed-use complex that would add about 70 upscale residential units to Lancaster's downtown, under a proposal shown to the city's Historical Commission on Tuesday.
The former Teachers Protective Mutual Life Insurance Company Building at 116-118 N. Prince St. dates to the 1860s. It would anchor the southeast corner of the project, which would rise seven stories above North Prince Street and eight stories above Water Street, architect Charles Alexander said.
The bulk of it would occupy what is now a parking lot just north of the Teachers Protective building.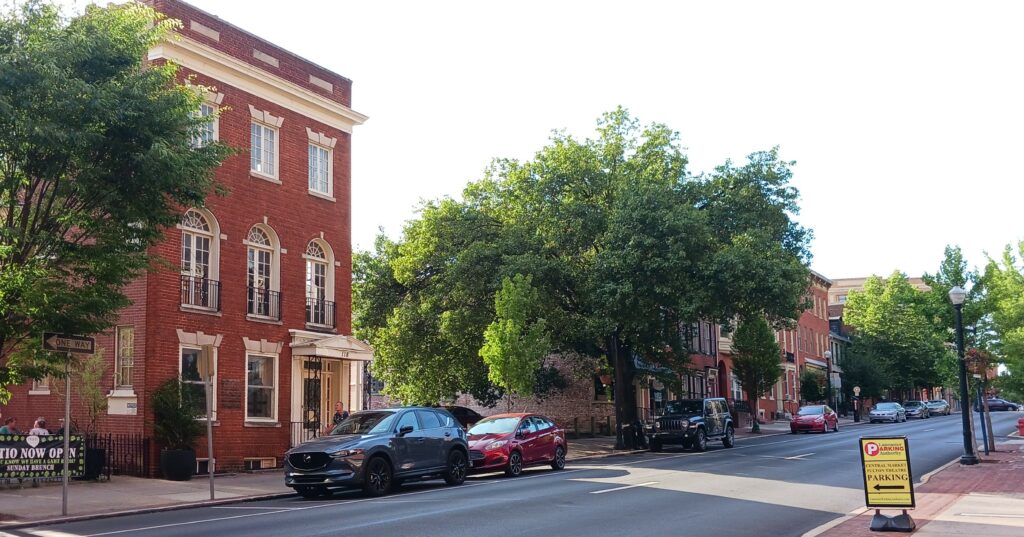 Alexander is the principal of Alexander Design Studios, based in Ellicott City, Maryland. He is developing the design on behalf of a limited partnership headed by Don Herman and Kirk Sears, president and vice president at Lift Inc., the local forklift maker.
Herman and Sears bought the property in December 2019. The sellers were Kyle Sollenberger and Crystal Weaver, owners of Prince Street Cafe and Passenger Coffee Roasters, who had envisioned converting the building into a boutique hotel.
Tuesday's discussion was preliminary and conceptual in nature. The commission evaluates projects for compatibility with the surrounding streetscape, and architects often submit their ideas informally at an early stage to get feedback and learn what will and won't fly when a formal application is made.
The commission's recommendations go to City Council, which has final say on issuing a "certificate of appropriateness" allowing a development to move forward.
The propsed design
Alexander said the complex will include street-level retail along both North Water and North Prince Streets. Above that will be market-rate residential units. The top two levels will consist of two-story duplexes.
The entrance will be off a "mews" or public passageway along the building's south facade.
The building is "amenity-driven," Alexander said, and will be "geared toward the higher end of the market. The Travelers Protective building will house a fitness center and yoga studio. Other planned features include "sky lounges," a rooftop dog park and a large bicycle storage room.
Under downtown zoning, no on-site parking is required, and none will be provided. Instead, parking will be available across the street at the Prince Street Garage. The site is ideal for residents who want to live car-free, Alexander said, walking, biking or taking ride-shares as needed.
He emphasized that the design remained preliminary and subject to change. He was not immediately able to provide total square footage or an estimated timeline or budget for construction.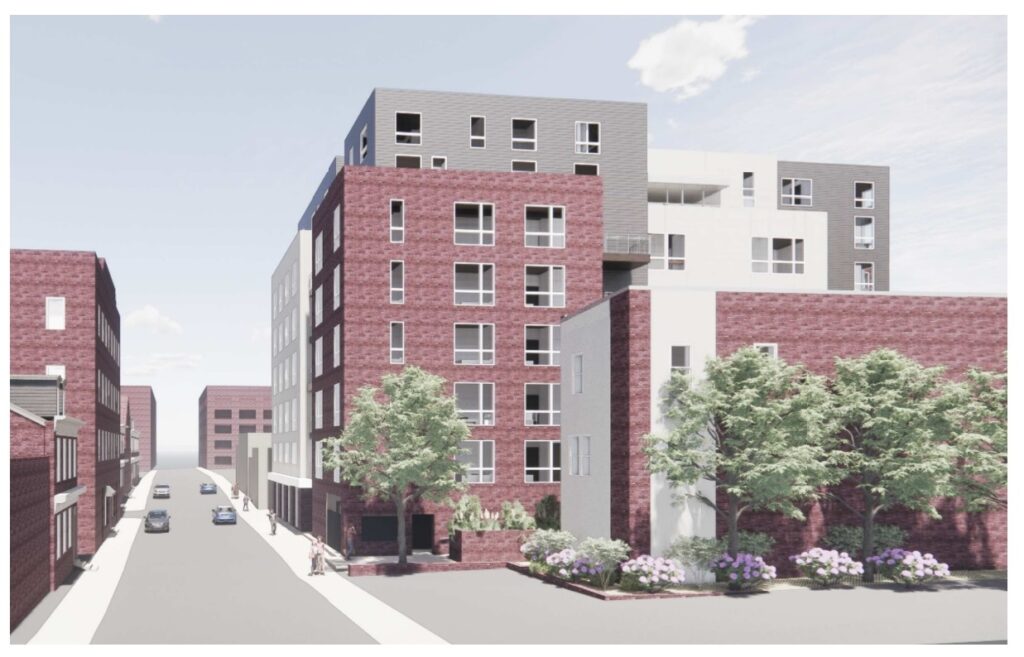 Steeple View Lofts sits just west of the property across Water Street. Residents expressed concern about the proposed building's size and scale, saying it would block their views and plunge much of Water Street into shadow. It would simply overwhelm the buildings nearby, they said.
"This is going to look like a wall," said Mimi Shapiro, a member of the Historical Architectural Review Board and resident of the 200 block of North Concord Street. Usually, "infill" projects are smaller, she said: "I think it has to fit better."
Alexander said he'd look at revising the design of the upper levels to set them back further and reduce the feeling of scale at street level. Economically, it isn't feasible to reduce the number of units, he said, because rents have to cover the construction cost and debt service, and "it's a squeeze as it is" to make the numbers work.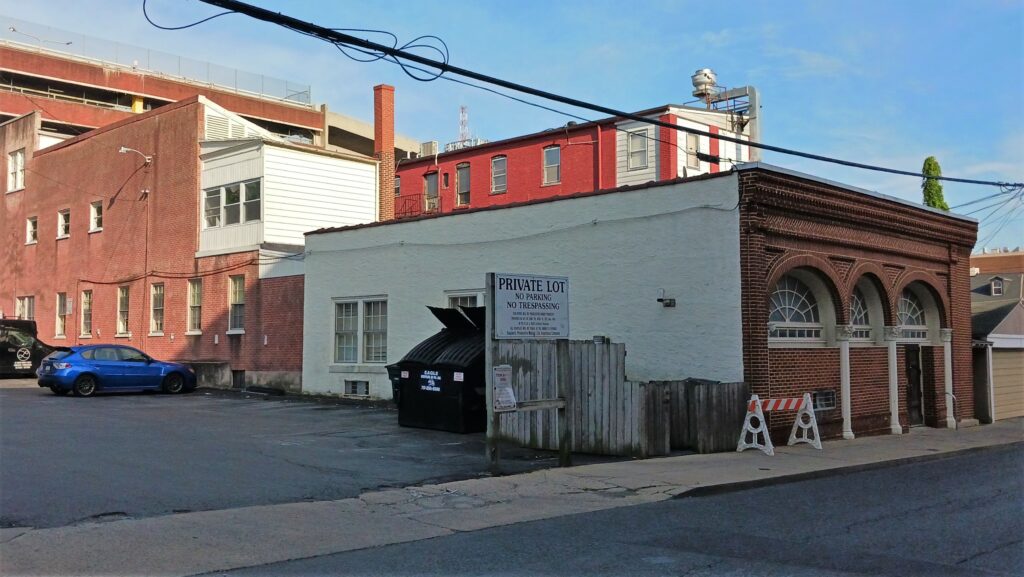 The proposed design calls for demolishing a 1940s-era garage behind the Travelers Protective building. That's a historic structure too, and commission members advised Alexander to preserve it and incorporate it into the project if at all possible.
"It's a sweet little building," member Steven Funk said.
The commission and city Chief Planner Douglas Smith also encouraged Alexander to refine the design of the building's storefronts and its roofline; to consider adding more street-level points of entry; and to explore ways for the mews and the rest of the building to contribute to the ambiance of Gallery Row, via design elements, programming or both.