The end of the year is a time to look back at the events, achievements and lessons of the past 12 months, and ahead to new challenges. We asked individuals in leadership positions in organizations across Lancaster County to share what they're thinking about this New Year's Eve.
Click the links below to go directly to that individual's comments: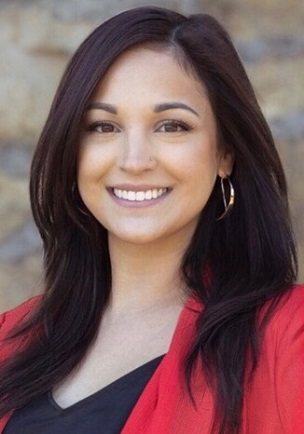 Brie Anderson
Executive director, ECHOS
When I think of what the year 2022 brought ECHOS, I envision the process of propagating a plant (I love a good metaphor).
ECHOS as we knew it changed when we moved to a new building in the fall of 2021. That move represented so much more than just a transition to a new space; it was as if we took a seed from our history and planted it where it could grow into something bigger.
Our growth in this new home of ours was solidified by serving the most community members that we ever have in the 2021-2022 fiscal year, the creation of a new housing program with six units dedicated to reducing older adult and veteran homelessness, and a trauma-informed emergency shelter. For a grassroots agency with humble roots, being able to serve over 1,000 community members was quite an accomplishment.
On the flip side, serving more than 1,000 community members in a year also is a daunting reality, and one I am skeptical of seeing improve drastically in 2023.
More people are experiencing insufficient income leading to housing insecurity, and affordable housing prospects are grimmer than ever. In response, ECHOS is looking at ways to expand housing programs and supportive services in 2023 to meet this burgeoning demand.
Sometimes, things bloom where they are planted and thrive despite not being in the greatest conditions. Other times, circumstances need to be improved to help increase the chances of good outcomes and bigger blossoms. ECHOS' role is to help clients become resilient in even the harshest of conditions. This can be summed up nicely by a quote from a 6th grader, Jake Snow, published in the Friends Journal: "Plants are like people… Plants become bright and beautiful when they receive care, love, kindness, and a strong connection with their caretaker. People are the same."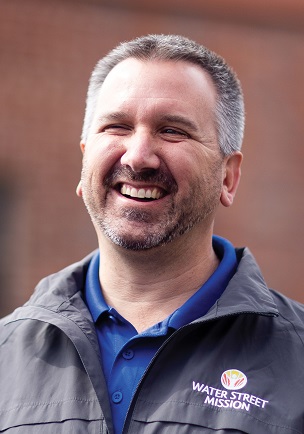 Jack Crowley
President, Water Street Mission
As the year comes to a close, I am drawn once again to one of my favorite Christmas scriptures. It may feel a little untraditional, but John Chp. 1, Verse 14, captures both the essence of Christmas and the heart of Water Street Mission all in one sentence. I especially love the way it reads in the modern translation called The Message, "The Word became flesh and blood and moved into the neighborhood."
The Incarnation, God becoming human, even a baby, and living among those who need Him most; bringing hope, healing, forgiveness and grace; Immanuel, God with us, our neighbor.
This year has been a challenging one for Water Street, for you, and for our neighbors: emerging from a prolonged season of pandemic, facing significant inflation, difficulty hiring sufficient staff. But as we have for 117 years, the staff and volunteers at Water Street have continued to follow Jesus's example and bring hope and tangible help and support to our neighbors in need here in Lancaster County.
Providing a stable consistent presence "in the neighborhood" and walking with hundreds of men, women and children each day on their journey to wholeness. Through those many years, the work has expanded from providing a meal and message to include a vast array of supports and services including shelter and meals, long-term wholistic residential services, medical, dental and mental health care, preschool and kindergarten, youth development and leadership programs, and outreach support to neighborhood families, all centered on the truth of the Gospel.
As we begin 2023, Water Street is excited to continue building on our solid foundation and to explore new ways to collaborate with other community organizations and church partners to serve even more of our vulnerable neighbors. Our new strategic plan will lead to expanded impact through partnerships in the community and long-lasting impact in the lives of those we serve as we continue to prioritize sustainable restoration in the lives of our guests and the community.
Together we can continue the work of Christmas … bringing good news into the neighborhood.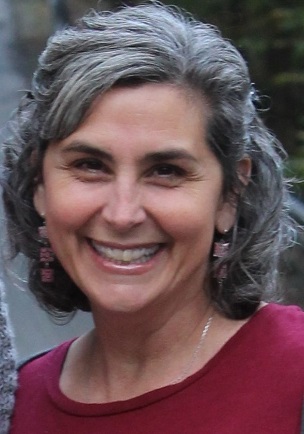 Teresa Dolan
Executive director, Solanco Neighborhood Ministries
If you had told me many years ago, that I would be helping to design and oversee renovations of a three-story building, I am not sure I would have believed you.
Yet this year, I had the privilege to do just that as we renovated our newly purchased building to create a Community Center in the southern end of Lancaster County.
Although the ministry only moved a mile down the road, the difference we have seen in two short months has been tremendous. Before, we were located at the end of an industrial complex and were difficult to find. Now, being in the center of town, we are visible, accessible and walkable for individuals looking to give or receive help. We have already gained new clients and volunteers.
Our vision for the larger space is to continue meeting basic (crisis) needs while also offering varied programming that will help individuals physically, emotionally, financially, socially, spiritually and more. The outpouring of support for this project has been amazing, and I continue to be humbled and impressed by the generosity in our community.
I look forward to 2023 and I invite all of our neighbors to join us as we gather and learn together in our new Community Center.
Have a happy and blessed New Year!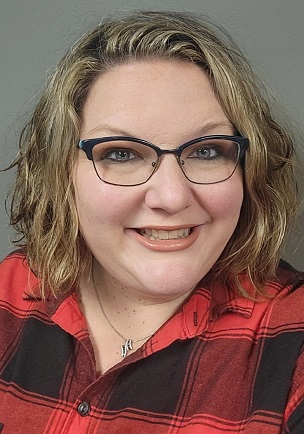 Casey Ellis
Executive director, Ephrata Area Social Services
As executive director of Ephrata Area Social Services, I have had the honor and privilege to serve the community of Northern Lancaster County over the past year.
In 2022 we experienced many hard times as individuals and as a community. Inflation has made times difficult for many. Limited resources including housing and behavioral health services, leave many in a constant battle trying to overcome barriers. However, during this time the community has stepped up more than ever to help families in need.
We have learned we are not in this battle alone. We are neighbors helping neighbors, supporting each other through the joys and the sorrows.
Looking forward to 2023, I see nothing but hope for the families in the county. Hope that nonprofits and for-profits will continue to work together and collaborate in unique ways to lift our community. Churches, school districts, civic groups, businesses all working together to build a strong, healthy, vibrant community. A community that all individuals are living to their fullest potential.
This community will not be achieved in 2023 but in 2023 WE as a community will continue to come together to move the needle forward. Our community is stronger together. Our businesses are stronger together. WE are stronger together. If I had to pick one word to describe my hope for 2023, it would be UNITE.
Happy Holidays and have a joyous New Year!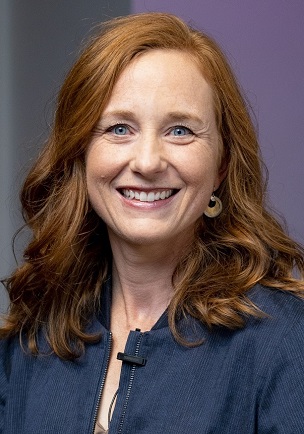 Allyson Gibson
Director of strategic partnerships and programs, Lancaster Clean Water Partners
2022 was a big year for clean water and conservation in Lancaster County! Lancaster continued to live out a culture of stewardship, anchored in a commitment to protect heritage and natural resources for future generations.
We collectively saw an increase in dollars for projects and people from new sources like the American Rescue Plan Act and flexible support from block grants such as the Countywide Action Plan implementation grant that's administered locally. These dollars and the skilled people who manage and implement the associated work fuel an accelerated effort to achieve a common goal of clean and clear water across multiple sectors.
For residents in Lancaster, that means healthier streams, cleaner drinking water, more mission-driven jobs that have an immediate local impact, and a quality of life that entices and engages the entire community. 2023 will be filled with the same commitment, but even more accelerated projects and improved processes – and we'll be sharing those successes far and wide.
I am grateful for the leadership that Lancaster as a community provides, pushing us collectively to think and act bigger, highlighting diverse voices, inspiring more to take action.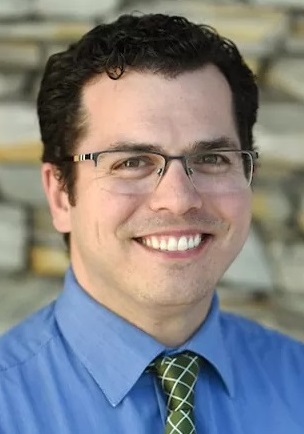 Phil Goropoulos
President, CHI St. Joseph Children's Health
New Year; new possibilities. So we tell ourselves each year. While the date on the calendar grows one number larger, the change in date does not and never has magically created a clean slate from which we can begin again.
Often, symbolically the start of the new year does create a new sense of possibility which, more frequently than we might want to admit, we desperately need as we enter the new year.
2022 continued a pattern of challenges mixed with hope. That was true at CHI St. Joseph Children's Health as it was for many of us individually. Our community and communities across the country remain divided over issues that run deeper than most of us care to admit. Faced with challenges regarding health, equity, access and opportunity, efforts at finding solutions too often became less about the collective good of the community and more about individuals wants, desires and, sadly, the maintenance of power.
Restoring a commitment to the common good became more important than ever. Our place at CHI St. Joseph Children's Health as a champion for the common good, a force and advocate for our collective success and the creation of a healthier community where every resident can thrive took center stage in our planning, in our development and in every service we provide for the community. Throughout 2022 CHI St. Joseph Children's Health has:
Increased our capacity to serve children and families with behavioral health programs increasing the number of psychiatric providers, therapists, family wellness coaches and case managers delivering our family-focused approach to children's behavioral health.
Changed our school's tuition models to increase access for every child and family throughout the Community with a unique Fair Share Model where families and CHI St. Joseph Children's Health equitably share the costs of childcare and education.
Announced an expansion into grades and high school education with the Mary Francis Bachmann School where we will embrace a new model of education that achieves excellence through keen focus on and educational experience where children/students discover and appreciate themselves while we also strengthen the families (in every form) that support our children.
These have been and remain challenging times. Despite all that we have faced, there is much to be excited about at this time of year. The spark of possibility we each feel at the start of this new year can light the passion for growth, the possibility for change, the excitement of evolution all of which can forge a fantastic path forward for our community that is filled with unlimited potential.
It is up to us to help that spark of excitement and anticipation become not just a fleeting moment but a true light of possibility, a light of welcome, a light of inclusion and a beacon of what our community can and will become not just at the start of a new year but every day.
We believe in that possibility at CHI St. Joseph Children's Health.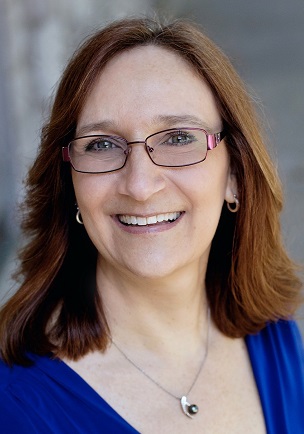 Lisa Greener
Executive director, Community Basics
2022 was a busy and challenging year for Community Basics (CBI). As everyone knows, affordable housing is in short supply in Lancaster County and across the United States. CBI is a small nonprofit organization that creates high-quality, affordable housing opportunities for those of low to moderate incomes.
This year, we completed construction of 62 new apartments for seniors in Lititz. The project took five years to complete, and we were excited when the first resident took occupancy in mid-December.
We were also able to renovate 14 apartments that house homeless individuals with special needs. During the construction process, we were confronted with increased construction costs and supply chain issues. Fortunately, we were able to secure additional funding and manage the supply chain to provide much needed housing options for our neighbors.
As we prepare for 2023, CBI will begin construction of 54 new apartments for families in Lancaster. We anticipate construction challenges reminiscent of 2022 and are prepared to deal with them.
We will also begin land development for nine apartments for youth aging out of foster care and homeless youth in Lancaster and begin construction in 2024.
Finally, once all funding is secured, we will begin construction of six new townhomes for sale to moderate income households located in Steelton.
We could not do what we do without the dedication and commitment of our staff and board members who believe in our mission to create and manage high-quality affordable housing. We are stronger when we work together to create a more equitable and prosperous community.
My mantra is all good projects get done, somehow, some way. Our partners, which include municipal, funding, and service providers, are by our side to help achieve our vision that all people live in a place they are proud to call home.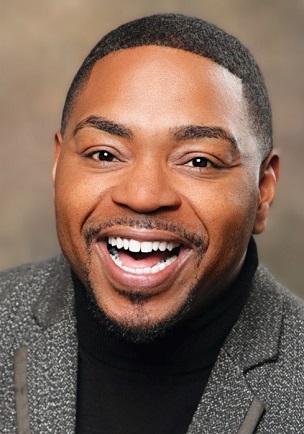 The Rev. Devin Jeffers
Pastor, First Reformed Church UCC
As we reflect on 2022 and prepare to crossover into 2023, we must admit that there were seasons of joy and pain, sunshine and rain.
Regardless of who you are or where you are on life's journey you have experienced those seasons. What did it teach me? How did I respond? What would I do differently?
I have made a conscious decision to forget what is behind me and focus on what's ahead of me. May I offer you three ways to forget and to focus.
No reruns! Your life needs all new episodes. Make new memories, have new adventures. Try something new you always wanted to try.
No repeats! Someone said insanity is expecting different results when you keep doing the same thing. Repeat only if you benefited good from repeating. Loose the habits that harm you and learn the habits that heal you!
No returns! Don't go back to what caused hurt, harm, or danger in your life. Whether it was physically or emotionally damaging—do not return!
Your decisions will determine your destinations this year. May you have clarity, consciousness, creativity, charisma, character, compassion and control with every decision made!
Surprise yourself this year! Live, learn, laugh, and love more. Have a blessed new year!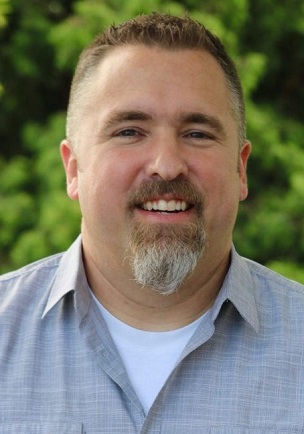 Adam Nagle
Executive director, The Factory Ministries
In my role, I find myself in rooms and around tables where the main focus of the conversation is a wrestling with the question: "How do we help?"
I'm grateful to be included in the problem-solving. It's exhilarating to be free of organizational agendas and egos as we collaborate and find solutions.
Hope is strong in me: We can do this … we will do this! But in moments of reflection, if I'm honest, I also find despair and sadness to be alive in me. The stories of pain and problems faced by so many can be overwhelming. And as much we try to keep them out, ego and agenda have a way of sneaking back into the room.
 
As I reflect on the past year and this ever-present battle in me — I feel a deep sense of gratitude for the work of so many. As 2021 turned to 2022, I sensed a loss and vacuum of collective impact in Lancaster County. I found myself discouraged by, what I considered to be, toxic polarization. Now here I am looking into 2023 … and I'm still feeling grateful. In fact, maybe more so. As often is the case, loss and death bring new life. Over the past year, the conversations have continued and deepened. I have made new and unlikely friends. As an organization, we have found hope and life in new programs piloted together … and we have others on the horizon.
 
As I look to this coming year, I see the battle (hope and despair) still waging on … yet I truly believe that if I can be present to both, while laying down my agenda and ego as I journey along with others doing the same … then there is no problem that we won't tackle and solve.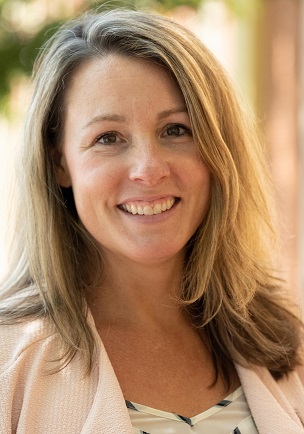 Shelby Nauman
CEO, Tenfold
In reflecting on 2022, it was encouraging to see more and more people make the connection of how safe, adequate and affordable housing plays a critical, foundational role in the health of our community and its future.
While we realize this is a nationwide issue, we also know it is our responsibility to move the needle on a local level. Our Tenfold team, along with our community partners, neighbors, and key members of our advocacy arm, Coalition for Sustainable Housing, continue to meet on a regular basis to align efforts and implement a shared strategy to educate, plan and inspire progress.
As we look ahead to 2023, collaboration among nonprofit, public and private sectors will continue to be a key factor in our progress, and I look forward to our continued work together. I am grateful for the opportunity to partner with these key players to elevate solutions for our region by balancing smart growth, preservation and housing choice, all key drivers in working toward a thriving Lancaster for generations to come.
As for my personal 2023 goals, learning to play golf is on my list. My husband gifted me lessons for my birthday just a few weeks ago. I'm hoping to apply my new skills among friendly faces in Water Street Mission's golf tournament in May.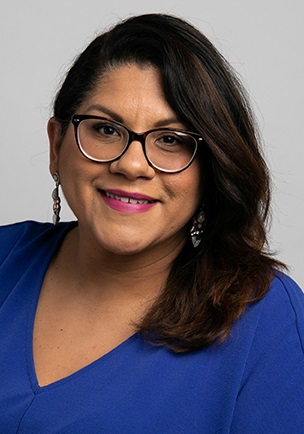 Vanessa Philbert
CEO, Community Action Partnership of Lancaster County
Like many, I believed that 2022 would be the year we would recover what was lost. The year things would get back to a new "normal." And while there was some truth to that, 2022 was also the year that revealed realities of the impacts of the previous two years: Long COVID and compromised immune systems, test scores suggesting gaps in learning for our children, a continuing housing crisis, financial strain as supports decrease — all while heightened social calls for justice and equity began to quiet. 
 
On the other side, 2022 was also the year we understood the value of human connection. We reset traditions and started new ones. We began to investigate our own needs so we could find the way to care for ourselves and others. Simple things like grabbing coffee with a friend, going to the beach, enjoying all the pumpkin treats the fall has to offer and fully embracing holiday traditions again were a top priority. Our need for connection resonated throughout all spheres of our lives. 
 
My biggest lesson of 2022 was found in proximity: The closer we are to people, the more clarity we have of who they are, what drives them and what their needs are. My hope for 2023 is that we would dig deep into our shared humanity. That would be curious instead of judgmental. That we would extend ourselves in big ways and with subtle gestures. That we would respond to the tugs on our hearts to do our part to leave the world better than we found it. 
 
"Never doubt that a small group of thoughtful, concerned citizens can change world. Indeed, it is the only thing that ever has." — Margaret Mead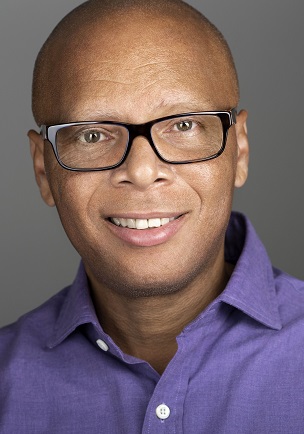 Marshall Snively
President, Lancaster City Alliance
In a particularly challenging year, I am proud of the Lancaster City Alliance (LCA) team and our many partners working toward a thriving Lancaster City where everyone can share in its success.
In 2022 we assisted almost 40 businesses and homeowners enhance or repair their properties in SoWe through our façade improvement grant program. Our Outreach Specialist assisted almost 20 of our most vulnerable citizens to access services and/or shelter. We provided critical financial support to important projects and entrepreneurs through our administration of the City Revitalization and Investment Zone (CRIZ) program.
In Lancaster city, in these trying economic times, we saw more businesses open than close. As projects continue to advance, more people are moving into the city versus out.
Yet, for all the success we are seeing, many challenges remain, and we have much to do in the coming year.
In 2023, I look forward to the opportunities and facing the challenges we have before us. As we approach our 10th anniversary, Lancaster City Alliance's goals include continuing to raise funds to expand our façade grant program to additional neighborhoods; increasing our assistance to entrepreneurs; working to ensure that important economic development projects progress; and doing our part to increase housing in the city, preserve and improve existing affordable housing and assist our most vulnerable.
In 2021, LCA joined with partners in the development of an equity profile for Lancaster County so we all better understand the societal inequities we have before us. As this information is released in 2023, LCA will continue to challenge ourselves to ensure that as we move forward with our important work, we strive to leave no one behind.
Finally, thank you to our talented team, supporters, volunteers, and partners. Here's to a safe and prosperous 2023 for all.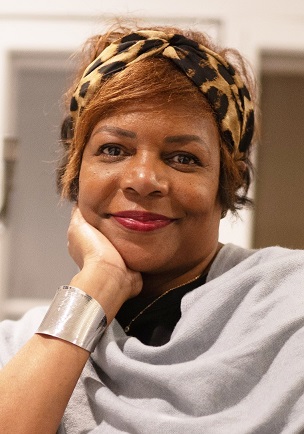 Barbara Wilson
Executive director, Lancaster City Housing Authority
As I reflect on the past year, there are several moments that really stand out.
This year marks my fifth anniversary serving as the Executive Director of the Lancaster City Housing Authority (LCHA). The LCHA is committed to providing safe, decent, and affordable housing to a wide array of residents: seniors, individuals living with disabilities, families, children, and those who without assistance would be homeless.
Our team works tirelessly to ensure the well-being of our residents is considered in every opportunity, decision, and project we undertake.
This year, we were awarded funding to strengthen our ability to expand the housing choice voucher program, bolster our resident services offerings, and commence critical upgrades within our aged building stock. These investments are both historic and vital, and are widely celebrated as successes within the LCHA.
2022, was also a year of personal achievements. I was fortunate to be selected and participate in the Lancaster County Community Foundation's Baldwin Leadership Program. 
In this program, I worked alongside a very special group of local leaders and was given the opportunity to go on a spiritual retreat early in the year to meet and learn from Deepak Chopra.
Also this year, I received a Woman of Achievement award from YWCA Lancaster. To be recognized for supporting YWCA Lancaster's mission of eliminating racism and empowering women, was truly an honor.
As I reflect on 2022, and look ahead to 2023, I will carry this year's achievements and opportunities close to my heart and continue to be a strident advocate for our community.
My hope is for the country and all of mankind to be more civil to one another. It is in recognizing that each person matters, bringing strengths and unique perspectives, that we are able to create not only a better Lancaster but a better world for all. That is my Hope and Prayer for 2023 and beyond.