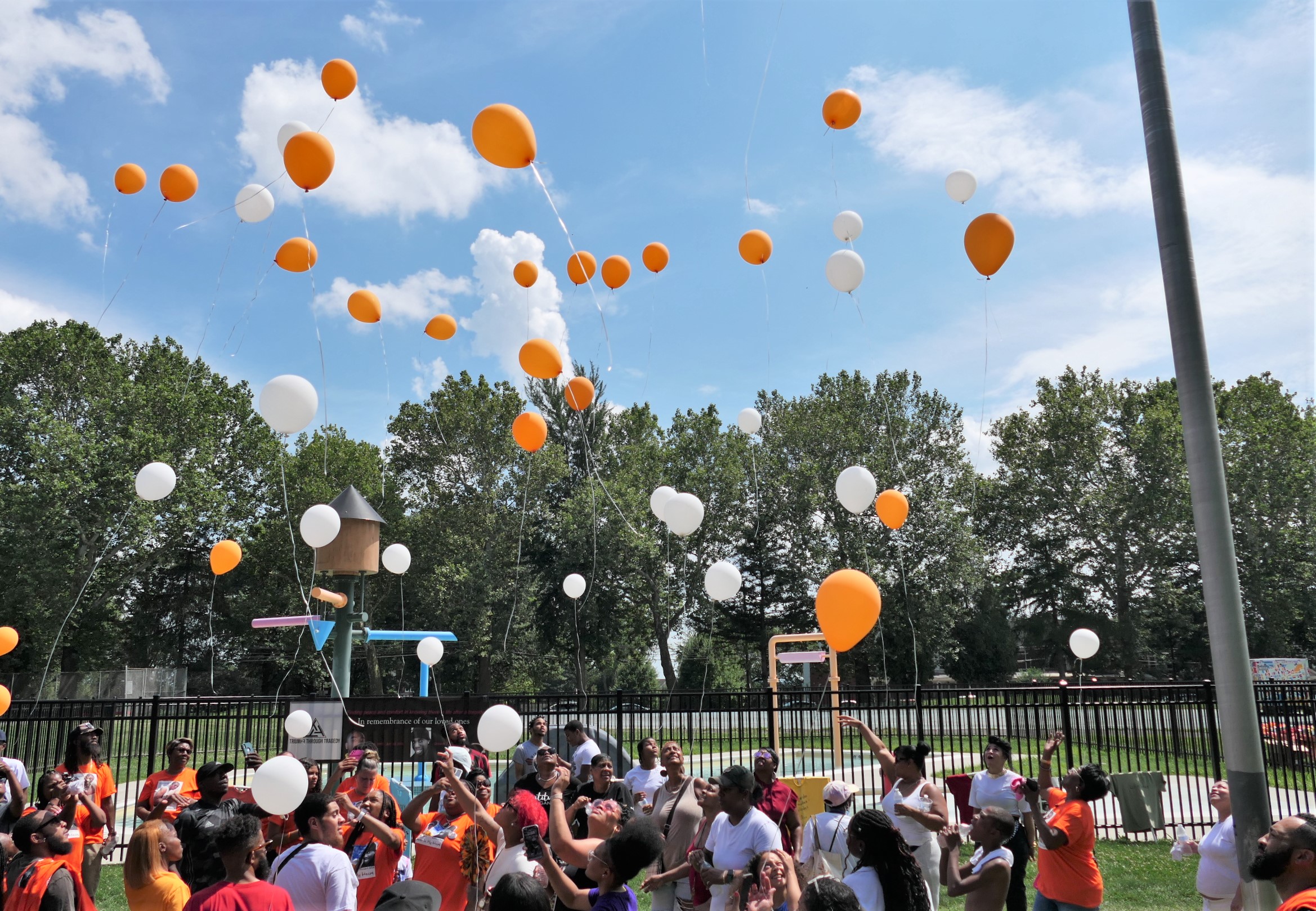 More than 100 people braved the hot, humid weather on Saturday afternoon and came out to Reservoir Park to build community and take a stand against gun violence.
Organized by Triumph Through Tragedy, the event featured food, games, music, raffles, a performance by spoken word artist Mello Mello and testimony from parents who lost children to gun violence.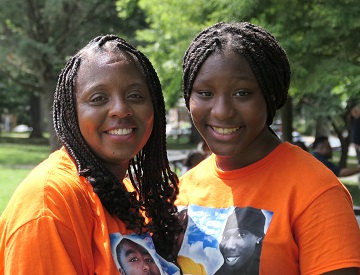 People are grateful for the opportunity the event offers to acknowledge and remember their loved ones, Triumph Through Tragedy co-founder Carin Seals said. Many in attendance wore orange, symbolic of gun violence, printed with images of those they lost.
Seals and her mother, Dorthea Seals Alexander, launched Triumph Through Tragedy after the shooting death of Seals' brother, Brandon, on July 13, 2011. The group has held a remembrance at the park every year around the anniversary of his death, with exceptions in 2020 due to the pandemic and last year due to Dorthea Seals Alexander's passing a few months earlier.
Suzy Gomez was one of the parents who spoke at the event. Her son was shot some five years ago; thankfully, he survived, she said.
"We have to be there for one another," she said. "It's important to 'Love Thy Neighbor' and show that support. … My goal is to bring communities together with purpose."
Seals said Triumph Through Tragedy aims to expand, and is planning a range of initiatives aimed at helping young people, starting in elementary school, to set positive goals and develop the skills and attitudes to achieve them.
The list include mentorships, parent workshops, college readiness programs, college tours and more, all reflecting Triumph Through Tragedy's motto: "Serve-Develop-Support."
"Serve them by being there. …," Seals said. "Help them develop into young men and women in whatever career they choose to be. Support them in all their endeavors."
Photos