The cast members performing "Grease" at the Fulton Theatre know they're presenting a beloved musical, one that has become an enduring part of pop culture thanks to the 1978 movie starring John Travolta and Olivia Newton-John.
"People that don't normally come to see live theater come because it's 'Grease,'" actor Zoe Fox said.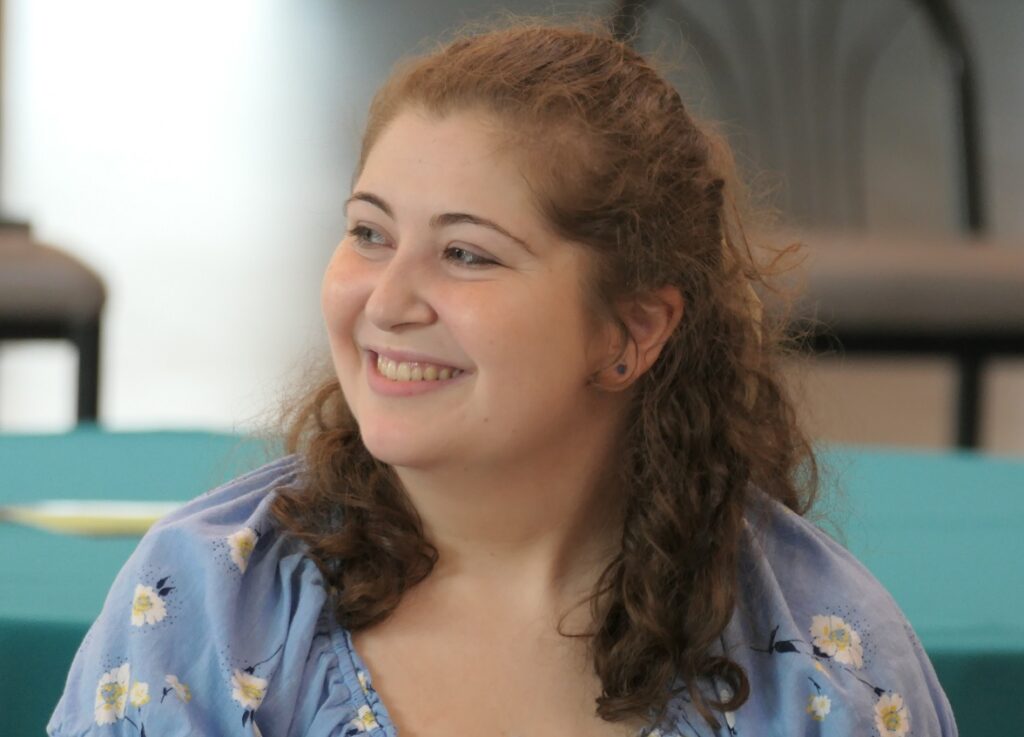 But people shouldn't expect a beat-for-beat copy of the movie, said Fox and her colleagues, Taylor Quick and Katie Bates. This is the stage play that inspired it, reimagined and reinvigorated for the 21st century by the Fulton's artistic team.
Bates said she wants people to come away saying, "I didn't know 'Grease' could be done like that." Fox said she hopes audiences will be "happily surprised."
The cast has worked incredibly hard to realize Danny, Sandy and their classmates as complex, fully fleshed-out characters, Quick said.
The three actors shared their thoughts about "Grease" in a forum last week, part of the Fulton's IDEA Speaker Series. StephJo Wise, the Fulton's director of education and outreach, served as moderator.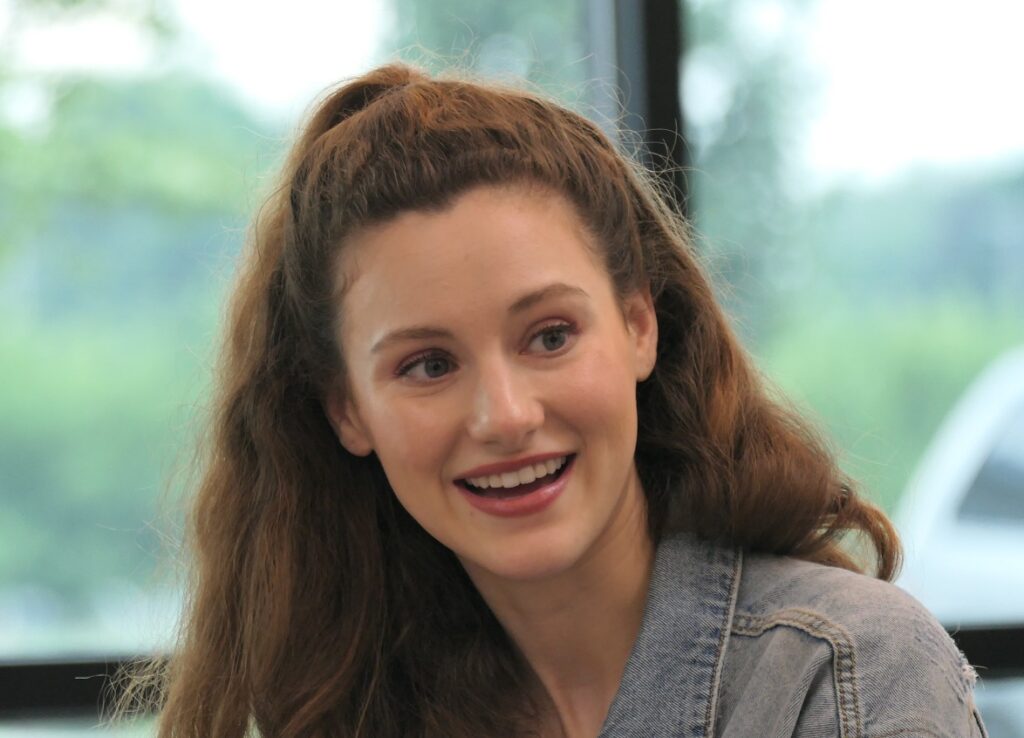 Quick portrays Sandy, the show's female lead. Bates and Fox portray Frenchy and Jan, two of the "Pink Ladies," the clique of rebellious girls at Rydell High School where the musical takes place. (Their male counterparts are the "T-Birds.")
"Sandy to me is good personified," Quick said. It was essential to her, she said, to portray Sandy's famous transformation in the finale, from goody two-shoes to black-clad bombshell, as an act of self-actualization, one that's consistent with the determination she has displayed all along.
"I didn't want anyone to see the show and think, 'OK, she just changed for a guy," she said. Rather, her relationship with Rizzo, the Pink Ladies' leader, brings out her confidence and makes her more of a go-getter; Rizzo, in turn, learns from Sandy to be less cynical, to be willing to see the world through rose-colored glasses.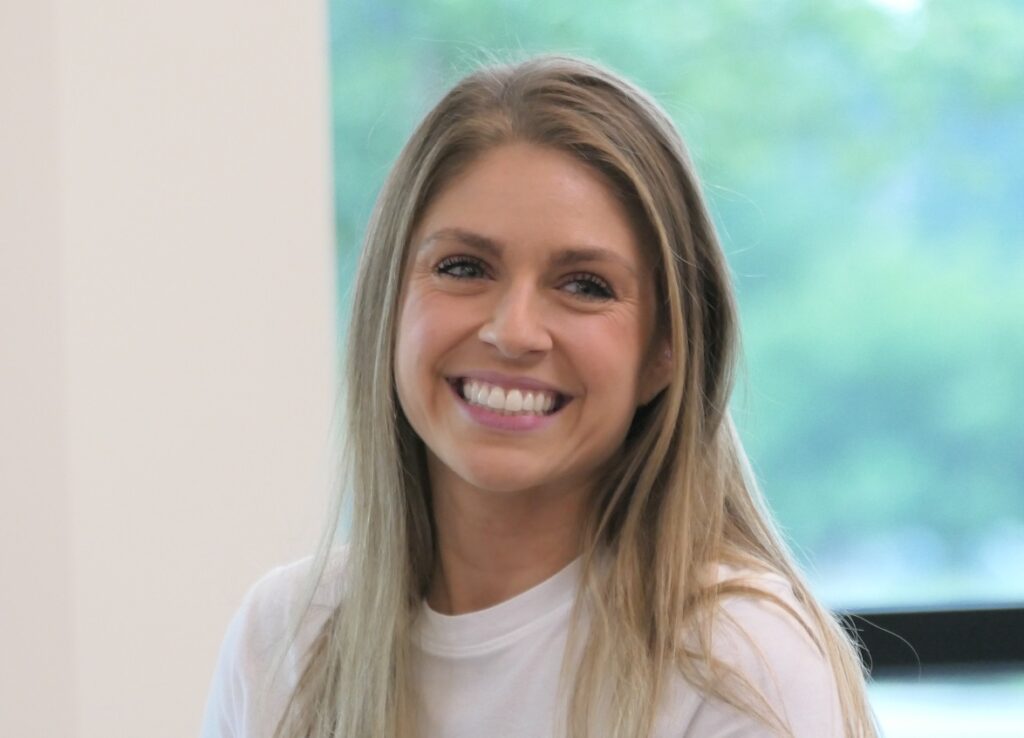 Bates said Frenchy is the most naive of the Pink Ladies. She said she's drawn to her kindness and empathy and the way she realizes Sandy needs a friend and draws her into their circle.
Fox emphasizes self-confidence and kindness in her portrayal of Jan. Jan loves to eat, but it was essential for that not to become a vehicle for body-shaming, she said. She was concerned about a scene in which she and her romantic interest, Roger, mock each other's fondness for food; the director agreed the exchange was counterproductive, and it was excised.
A number of other lines have been edited out as well — and rightly so, the women said. "Grease" was written in the 1970s as a raunchy, unvarnished look at the 1950s; some dialogue conceived as edgy half a century ago lands well out of bounds today, they said.
"It didn't add to the story," Quick said. "It doesn't help the characters. It doesn't help the plot."
For more information
"Grease" runs through July 23 at the Fulton Theatre. For more information and tickets, click here. The cast will then take the show to Atlantic City, where it will be performed Aug. 2-14 at the Hard Rock Hotel & Casino.
Fox said when she was in high school, her best friends were male, so the norms of gender segregation depicted in Grease stuck out to her.
She said she and the rest of the cast tries to make it clear — through a wink here, a touch of the shoulder there, in the enthusiasm of the dance numbers — that despite all the barbs and insults the Pink Ladies and T-Birds sling amongst each other and at each other, at heart they are all friends.
Along the same lines, the show is quietly but pointedly more inclusive than the pre-Civil Rights era it depicts. There are cast members of all races; Roger, Jan's love interest, is played by a Black actor, Jalon Matthews. It demonstrates how far the culture has come, Fox said, though there's still a long way to go.
Quick said she's proud of the Fulton's production. Theater, she said, has incredible power to bring people together in shared emotional experiences: "I love that."
About the IDEA Speaker Series
The IDEA Speaker Series is a partnership between the Fulton Theatre and Greenfield, the High Cos. business park in East Lampeter Township. Launched in October 2021, it aims to "exemplify the Fulton's mission of moving the collective soul of our community through art. IDEA stands for "Inclusion, Diversity, Equity and Accessibility."