Two state legislators and some two dozen area residents came together Tuesday evening to discuss early childhood education — and to do so, in an era of deep political polarization and animosity, with cordiality and mutual respect.
"We can disagree on the issues," said state Sen. Ryan Aument, gesturing toward his fellow lawmaker, state Rep. Ismail Smith-Wade-El, "but that doesn't mean we view each other with hatred, with contempt."
Aument, a Republican, and Smith-Wade-El, spent an hour at a "Neighbor to Neighbor Forum" co-hosted by United Way of Lancaster County and Braver Angels Lower Susquehanna Alliance. Both lawmakers are members of their respective chambers' Education Committees.
United Way is a member of the Early Learning PA coalition, which includes Pre-K for PA & Start Strong PA.
Braver Angels' mission is to restore civility and productive dialogue to American politics, in part by convening meetings of individuals with diverse viewpoints framed by ground rules designed to encourage constructive debate.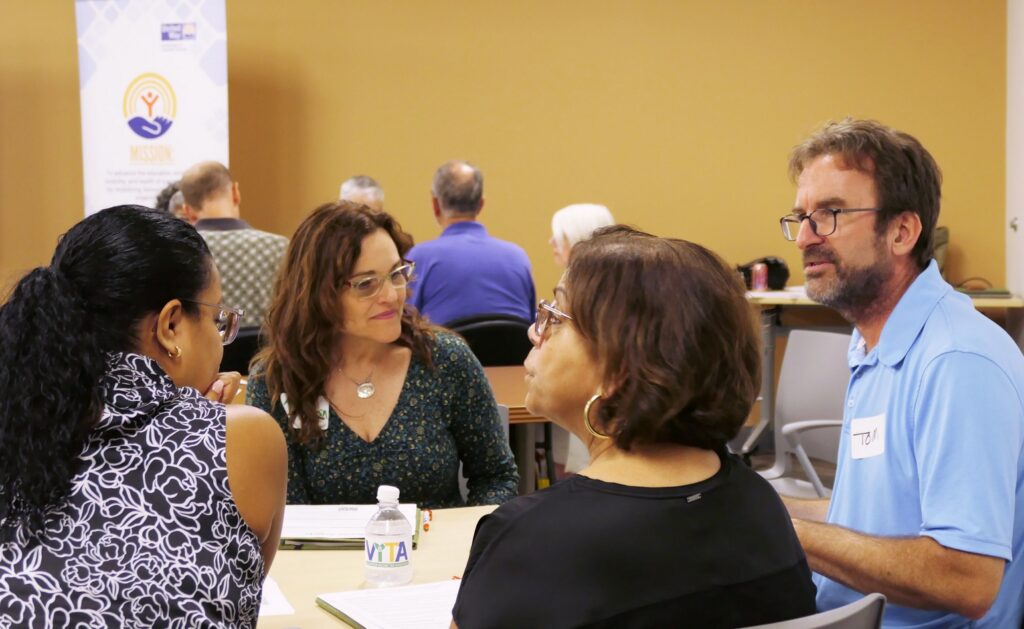 Before Aument's and Smith-Wade-El's arrival, participants spent an hour in small work groups hashing out their ideas on three topics related to early childhood education: Family engagement, economic impact and access.
Facilitator Linda Beck, the co-director of Braver Angels' National Ambassador Program, encouraged them to use "I-statements" and to take note of where opinions overlap and where they diverge. The goal wasn't to resolve disagreement, she said — that's not feasible in one evening — but by being consistently respectful with each other, "we can learn."
The topic
Funding for high-quality early childhood education is the subject of intense debate every state budget season. Pre-K programs have been shown to improve lifetime educational and economic outcomes dramatically — researchers say every $1 invested in high-quality programs can yield up to $7.30 in returns — but they are expensive.
As a result, parents wrestle with high monthly fees, providers struggle to pay living wages to their employees, and both sides look to the state for more support.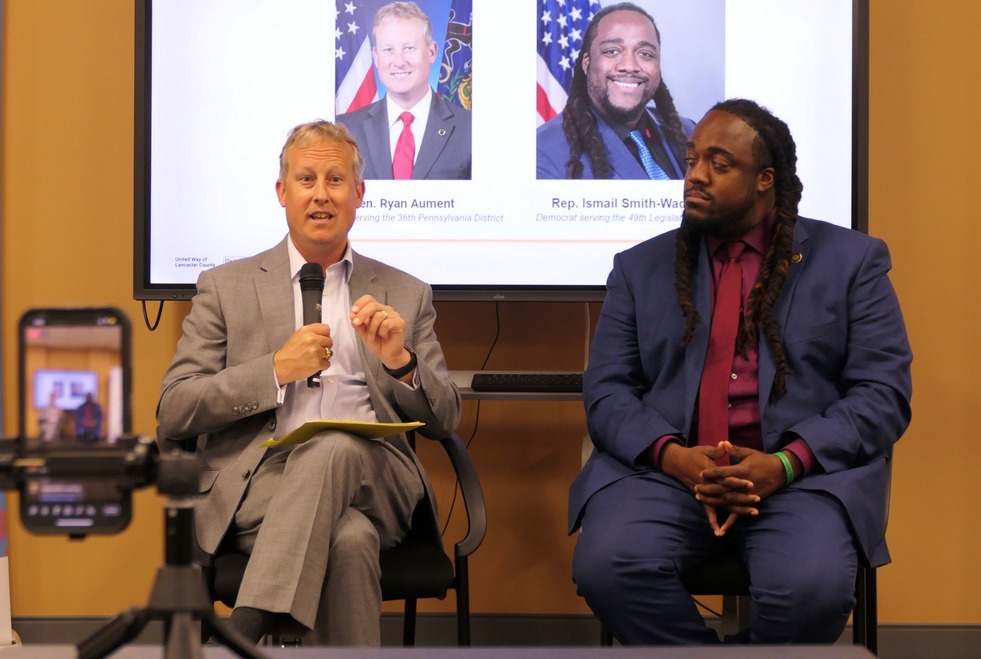 Family engagement
The best time to invest in education is "as early in a person's life as possible," Smith-Wade-El said. That's broadly understood in Harrisburg and a point of "rare unanimity" among Republicans and Democrats, he said.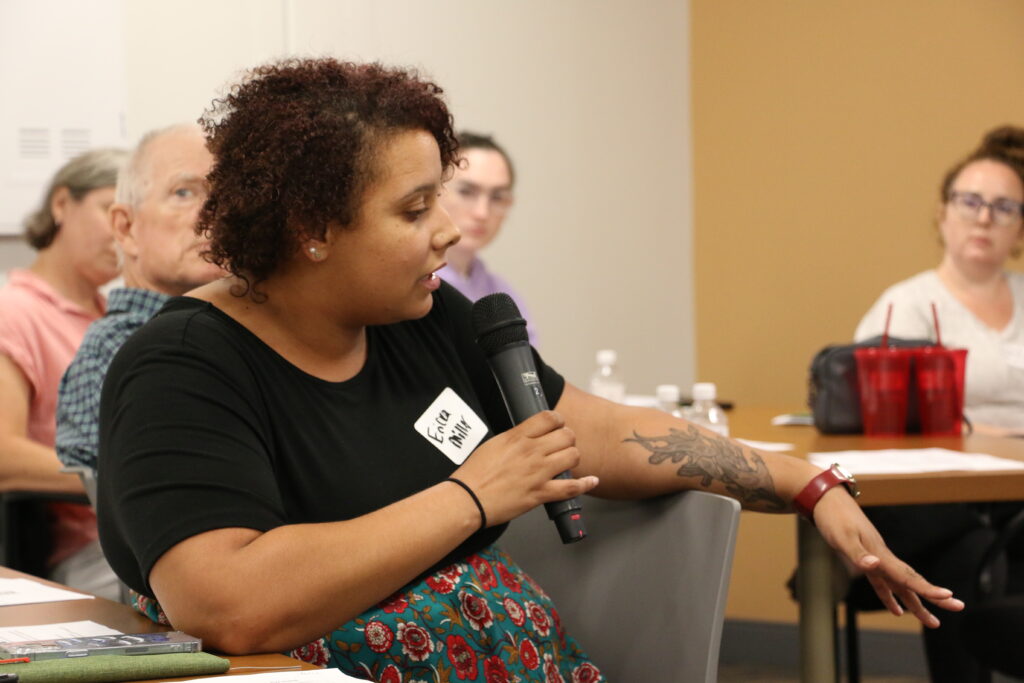 Forum participants agreed that parents need to learn more about early childhood education and become more engaged. Erica Miller, a former Pre-K Counts teacher who now teaches kindergarten in Harrisburg, said she used to hand parents checklists for school readiness.
Jesse Waters, director of community impact and of the Bowers Writers House at Elizabethown College, recommended that legislators promote the mantra "education is health" as a way to change attitudes.
Aument said he's concerned about declining reading levels, and has introduced legislation aligned with the "Science of Reading" movement. It would implement evidence-based curriculum reform, early testing and intervention and teacher supports to move all children toward reading proficiency by third grade, he said. The post-pandemic increase in truancy worries him as well, he said.
Bob Hollister, a retired Eastern Lancaster County school superintendent and Democratic candidate for county commissioner, described an Elanco initiative to improve kindergarten reading readiness by distributing educational material for parents to use with their children. Asked by Aument about the outcome was, Hollister said that anecdotally the program was effective, but the district didn't collect data to document it conclusively.
Tom Cook, a Braver Angels volunteer, called for bolstering Systems Aligned in Learning, a consulting and resource service that supports independent childcare providers. Smith-Wade-El said the state could do more to ensure that home-based childcare settings are healthy and safe, such as funding lead remediation.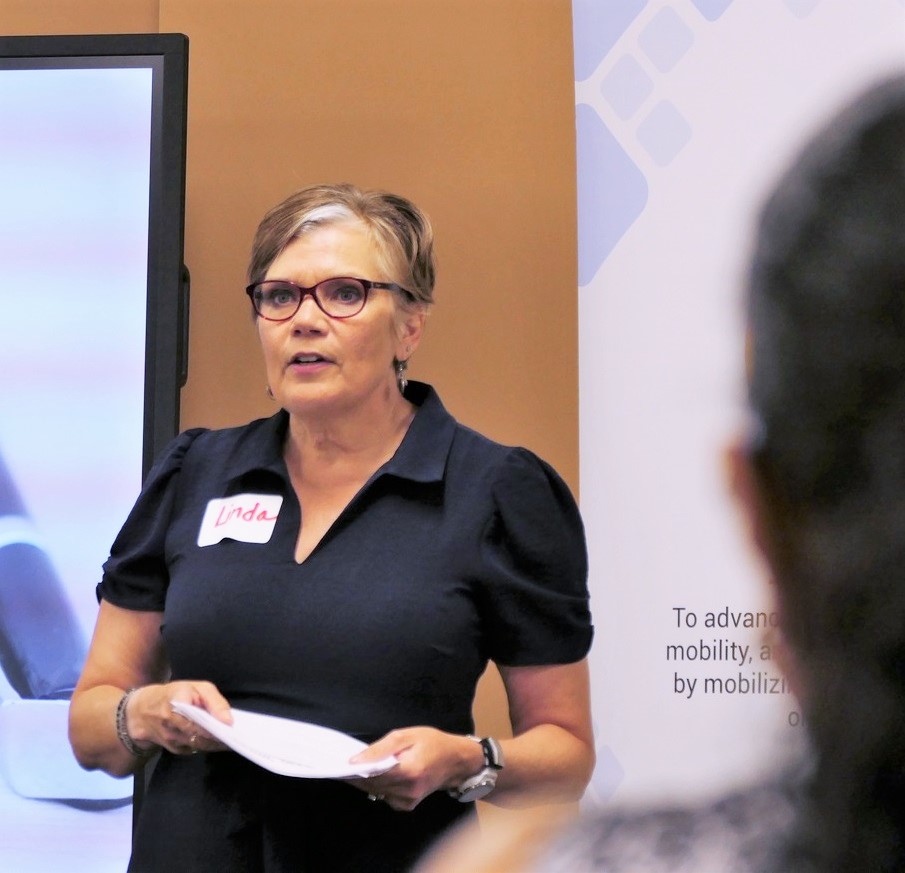 Economic impact
On this issue, one of the small work groups summarized the stakes in 10 pithy words: "Invest now with equitable options for everyone, or pay later."
Aument agreed the state has been guilty of short-sighted fiscal policy, making cuts to balance a given year's budget without necessarily considering impacts down the road. He advocates a two-year budget cycle as one way to encourage more long-term planning and more budget certainty for revenue recipients.
Hollister called for funding pre-K fully through the state's fair funding formula, ahead of the gradual implementation scheduled for the rest of the K-12 system. Smith-Wade-El liked the idea.
There's an inevitable question that will be asked about any proposal to increase early childhood education funding, Aument said: How will its success be gauged? It's a difficult issue: He said he had been part of the movement for more K-12 standardized testing, but agreed it's been properly "dialed back" in light of evidence that it was overused and creating negative outcomes.
Often, benchmarks are about inputs, rather than outcomes, Smith-Wade-El. He suggested staff retention as one possible metric: It's indicative of continuity and job satisfaction and of pre-K educators having the necessary longevity to develop their skills, rather than cycling out of the industry in a year or two.
Access
In large part, access is about affordability. Accordingly, this phase of the forum led off with a proposal that the state provide enough funding for childcare providers to pay their staff living wages while charging parents no more than 10% of their household income.
Current conditions are far different. Jim Shenk described to Aument and Smith-Wade-El the predicament of Diamond Street Early Childhood Center, where he is a board member. It serves 140 children, but has another 180 children on its waiting list and 13 open staff positions.
"This feels like crisis to us," he said.
Aument said he used to get laughs on the campaign trail by saying that Harrisburg forms a commission whenever it wants to look active without actually accomplishing anything. Done right, however, a commission on education funding could make headway, he said.
Afterward, Miller, the kindergarten teacher, said she thought the forum was worthwhile.
"Being able to hear from both parties and having a collective discussion was really good," she said.
Aument and Smith-Wade-El encouraged participants to stay involved. Legislators can't be subject-matter experts in everything, Smith-Wade-El said: "Please share your expertise and your insight with us."