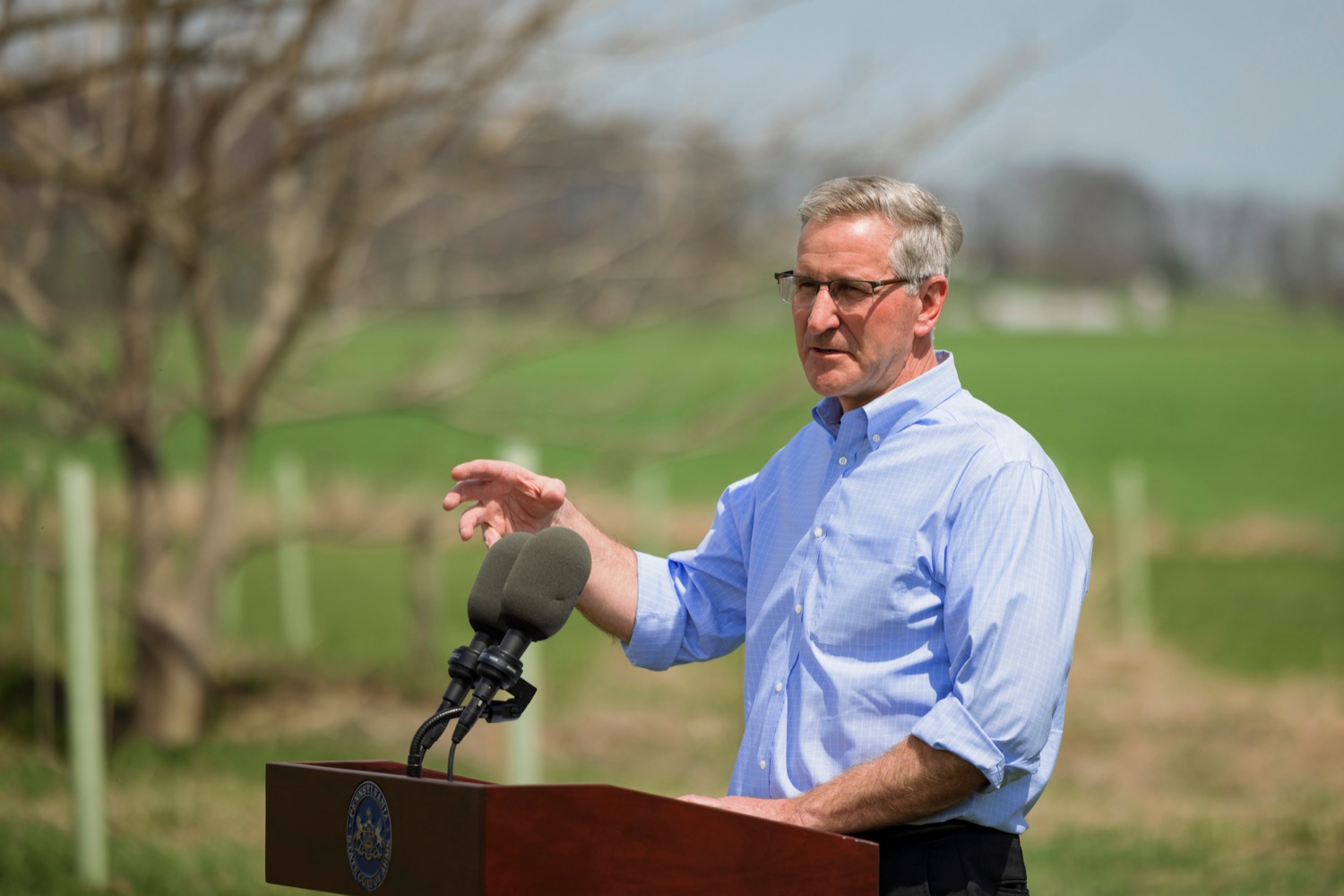 State Agriculture Secretary Russell Redding is heaping praise on Salisbury Township for its success in recruiting farmers for projects to restore the health of the Chesapeake Bay watershed.
"This is extraordinary," Redding said Wednesday during a media conference at Gordon Hoover's Welsh Vista Farms, just north of White Horse in eastern Lancaster County.
Redding was there to highlight Pennsylvania's Conservation Excellence Grant program, or CEG. It provides financial and technical support at the county level to help farmers implement "BMPs," best management practices, such as cover cropping, forested "riparian buffers" along streams and control programs to prevent fertilizer runoff.
BMPs limit the runoff of sediment and the nutrients from fertilizer, primarily nitrogen and phosphorous, into nearby streams. Unchecked, nutrient runoff reduces water oxygenation and promotes algae growth, harming the aquatic habitat and reducing biodiversity.
Implementing BMPs improves the local environment. Ultimately, they are essential for Pennsylvania to meet its obligations to the Chesapeake Bay Watershed Agreement, a long-term multi-state effort to restore the bay to health. The Lancaster County Conservation District is Pennsylvania's largest, and it is tasked with providing a full 21% of the pollution reductions the state has committed to achieving, said its manager, Chris Thompson.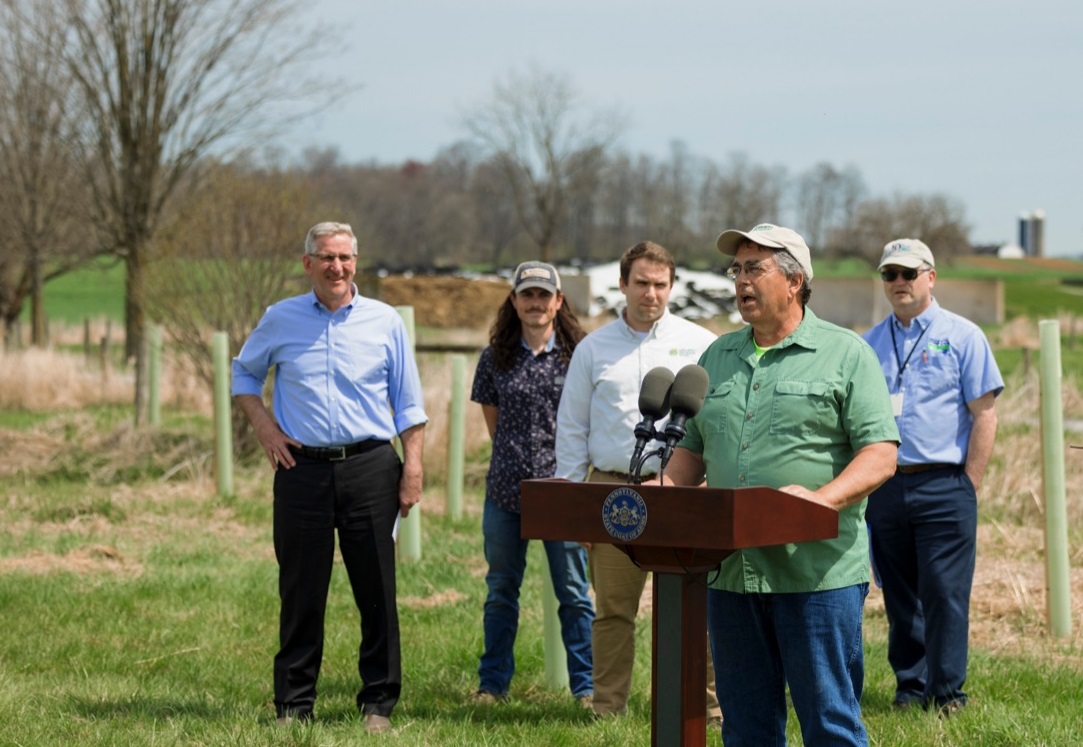 The CEG program has allocated $4 million to 68 BMP projects in six counties since its establishment under Pennsylvania's Farm Bill in 2019. A full 31 of those projects, with funding totaling $1.4 million, are in Lancaster County.
About five years ago, Salisbury Township embarked on what has evolved into a model public-private partnership to promote BMPs. Participating entities include the Conservation District, which administers the CEG program; the Alliance for the Chesapeake Bay; Lancaster Farmland Trust; Team Ag Consulting; and Stroud Water Research Center.
The partnership takes a "boots on the ground" approach, working closely with farmers to make sure solutions are financially viable as well as environmentally beneficial, said Jeb Musser of the Lancaster Farmland Trust.
Organizers make a point of reaching out to all farmers, and work hard to bring the skeptics on board. The approach is working and is being replicated elsewhere with the help of organizations such as Lancaster Clean Water Partners, Thompson said.
He described the reaction of one Amish farmer, who went ahead with a project despite his reluctance. The results changed his mind, Thompson said: His animals were healthier and a stream on his land now had fish in it.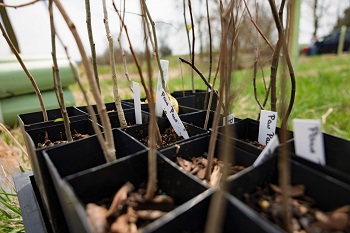 Hoover who chairs the township's Board of Supervisors, spearheaded the outreach, and practices what he preaches. A couple of days ago, about 40 volunteers from CHI-New Holland helped him plant 1,200 trees along the segment of White Horse Run that traverses his property, part of a "total stream improvement project" that will stretch the full length of the waterway and involve a dozen other property owners.
Across the township, thanks to projects implemented, nearly 25,000 fewer pounds of nitrogen, 1,300 fewer pounds of phosphorus and 975 fewer tons of sediment are flowing into local watersheds each year, Musser said.
Providing funding for BMPs is crucial, Thompson said, because farmers operate on thin margins. Besides the CEG program, landowners can take advantage of the state's Resource Enhancement and Protection (REAP) tax credits and AgriLink low-interest loans for BMP projects, said Karl Brown, executive director of Pennsylvania's State Conservation Commission.
Landowners like Hoover are the most important partners, Redding said. Through their actions, they can create "a legacy of stewardship" that lasts well beyond a growing season or even a lifetime.
"They're really generational decisions," he said.