It was a small gathering but a convivial one at Crispus Attucks Community Center last week, as Lancaster County staff discussed lifeguard recruitment for the county's Central Park pool this summer, as well as parks and recreation programming in general, with a handful of residents and community advocates.
"I love the fact that you guys are reaching out. … That's great," city resident Dayna London said toward the close of the Thursday evening forum. London is the secretary of Lancaster's chapter of National Action Network, or NAN, a civil rights advocacy group.
The county owes the community a debt of gratitude for helping it recruit lifeguards so it could open the pool last year, Bob Devonshire said. He is the county's director of General Services, which encompasses facilities management and Parks & Recreation.
Due to the challenges, the pool's debut was delayed until July 4 weekend. The day that it opened was a highlight of his career, Devonshire said: "I had goosebumps."
This year, the county has already begun advertising for lifeguards on its recruitment website. Meanwhile, it's reaching out to last year's lifeguards. Many have indicated they'll return, but the county will need some new faces as well, Devonshire said.
Program Manager Tammy Agesen is working with SDL on "Rescue Ready," a swimming skills program, he said. It intended to serve as a starting point for prospective lifeguards, serving as a feeder program for the Central Park pool and potentially for other pools in the area.
Word-of-mouth helps a lot, Devonshire said: "If you know kids that are in high school and interested in becoming lifeguards, have them reach out to us."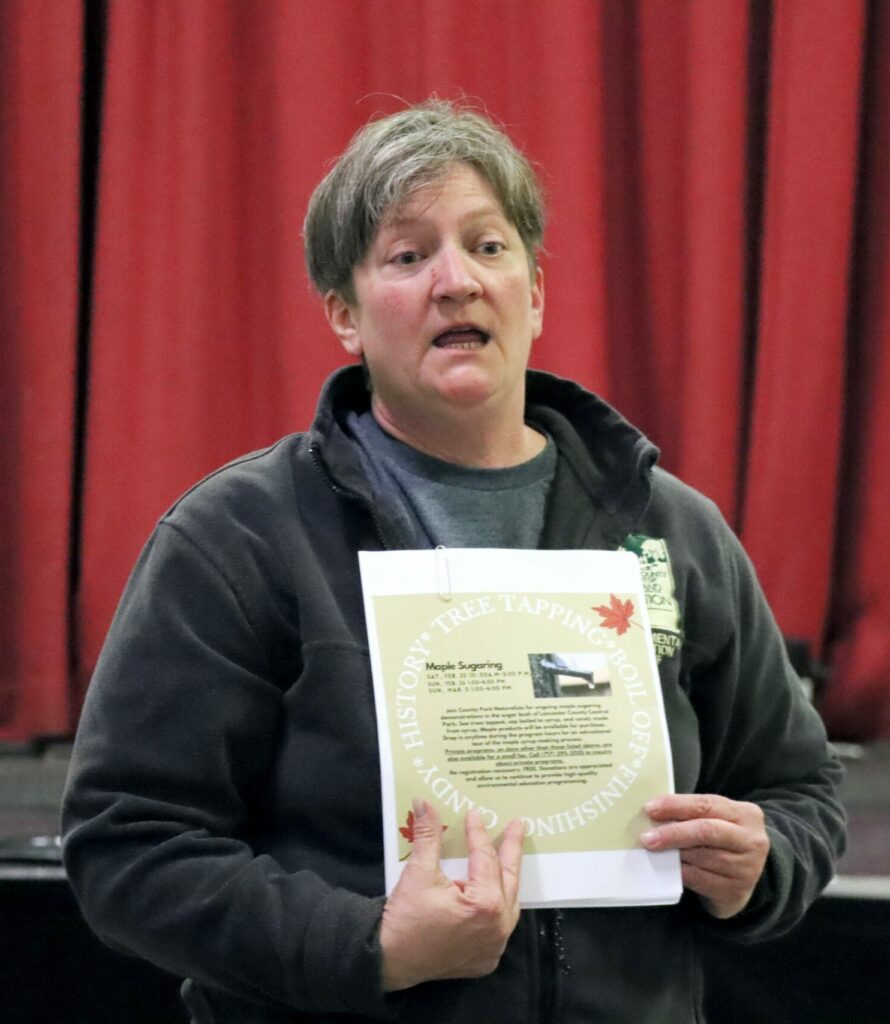 Park programming
The majority of the meeting dealt with the rest of the county's park programs. They offer something for everyone, Naturalist Lisa Sanchez said, outlining an array of classes, hikes and special events. County environmental and nature educators regularly visit schools, senior living facilities and community centers and programming can be tailored to a particular group's interests.
Devonshire said his team is looking at possibly offering nature education as a supplementary activity at the pool this summer and is considering ideas such as themed days and Food Truck Fridays. He asked the community members what else they'd like to see.
Anything that gets the city's youth involved and brings them into contact with nature would be great, said Keith Holland, NAN's vice president.
He and Darlene Byrd, the leader of South Ann Concerned Neighbors, reminded Devonshire and his team of the barriers that many urban families face. They may not have internet access to learn about park programming and sign up. Families may be interested in Central Park's community garden plots but lack a vehicle to carry tools back and forth.
Reaching out to urban communities will take "extra oomph," Byrd said. County staff said they'd be glad to make the effort and to partner with organizations such as Crispus Attucks.
The community center's director, Joshua Hunter, said it has a van and a pickup truck that it could make available for community garden trips or other programs.
Other community events took place Thursday evening, notably the Winter Fest at Hazel I. Jackson Middle School, likely contributing to the meeting's low turnout. The county is planning a follow-up, probably in late March, and will do its best to spread the word, Commissioner John Trescot said.
The more people enjoy the county's parks, the better, he said: "We want the whole community."