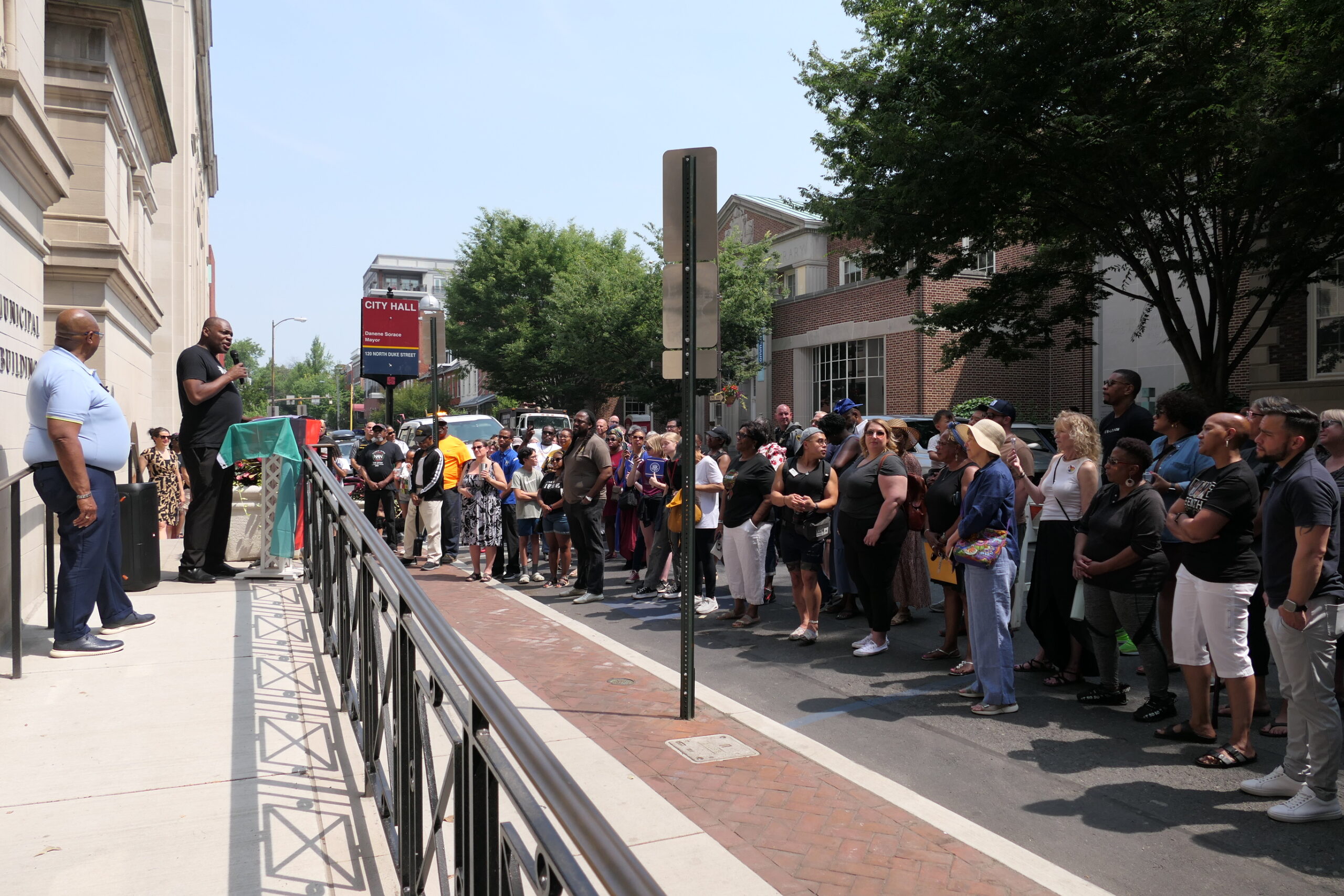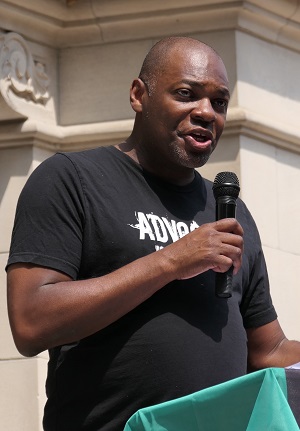 An enthusiastic crowd joined Lancaster city government and community leaders Monday morning to raise the Juneteenth flag outside Lancaster City Hall.
"This day is both a celebration and for renewed purpose," said Blanding Watson, president of the NAACP Lancaster branch, which turns 100 years old next month.
Juneteenth honors Maj. Gen. Gordon Granger's June 19, 1865, announcement of emancipation in Galveston, Texas. Juneteenth was made an official Pennsylvania holiday in 2019 and a national holiday in 2021.
The Juneteenth flag was first raised at City Hall in 2021. This year, for the first time, Juneteenth is a city government holiday.
Honoring Juneteenth "feels distinctly transformative" as the city works to become more equitable, Mayor Danene Sorace said.
"Black history is American history," she said.
State Rep. Ismail Smith-Wade-El quoted a headline from the April 4, 1865, Washington National Republican newspaper: "EXTRA. Glorious! Fall of Richmond! Captured by the Black Troops."
Black Americans weren't passive recipients of emancipation, he said: "We emancipated ourselves."
Magisterial District Judge Jodie Richardson urged the community to keep learning and teaching the Black history commemorated by Juneteenth: "Untold history becomes lost history."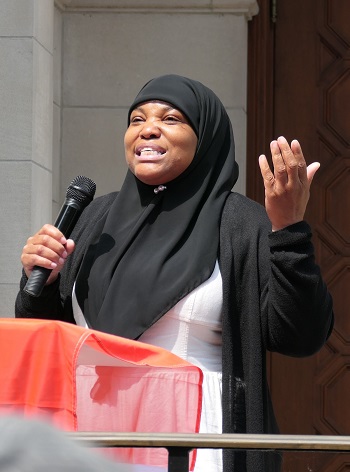 Educator and poet Ms. A. recited a spoken-word piece, titled "A Call to Action," that she and her son, Sir Dominique Jordan, composed together. Jordan is reciting the same piece at a Juneteenth event in Kansas, she said.
Nelson Polite Jr., president of the African American Historical Society of South Central Pennsylvanai and son of civil rights leader Nelson Polite Sr., called for Black self-reliance and economic development framed around a set of values denoted by the acronym "POISE": Production, Ownership, Invention, Savings, Entrepreneurship.
"Together we will do this one family at a time and then we will not have to ask anyone to do anything for us," he said.
The Rev. Roland Forbes, who served as emcee, noted the shooting death over the weekend of Amdrella Cartel, 27.
"I don't want to lose another child," he said. "... Let's do something together to save our children from murdering one another."
Paul Culbreth, president of National Action Network, credited his organization with reviving Juneteenth in the 1980s. NAN hopes to partner with the city and other community groups next year, he said, "to take the Juneteenth celebration to a whole other level."
Photos