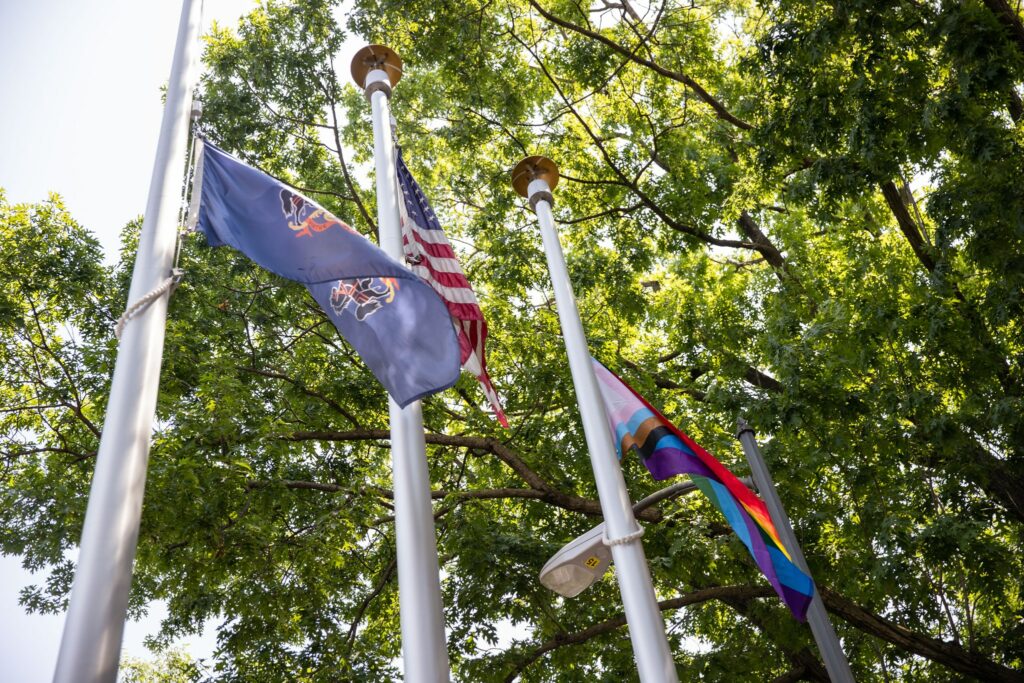 "It is important that we are all together and holding fast to each other at this time," Lancaster City Council President Amanda Bakay told those gathered Thursday for the raising of the LGBTQ+ flag at City Hall. "We need to stand together."
The commemoration, held Thursday to mark the start of Pride Month, was organized in partnership with Lancaster Pride, a local advocacy group.
Bakay, emphasized Lancaster's commitment to tolerance and inclusion and the importance of making LGBTQ+ members of the community feel "loved, protected and safe."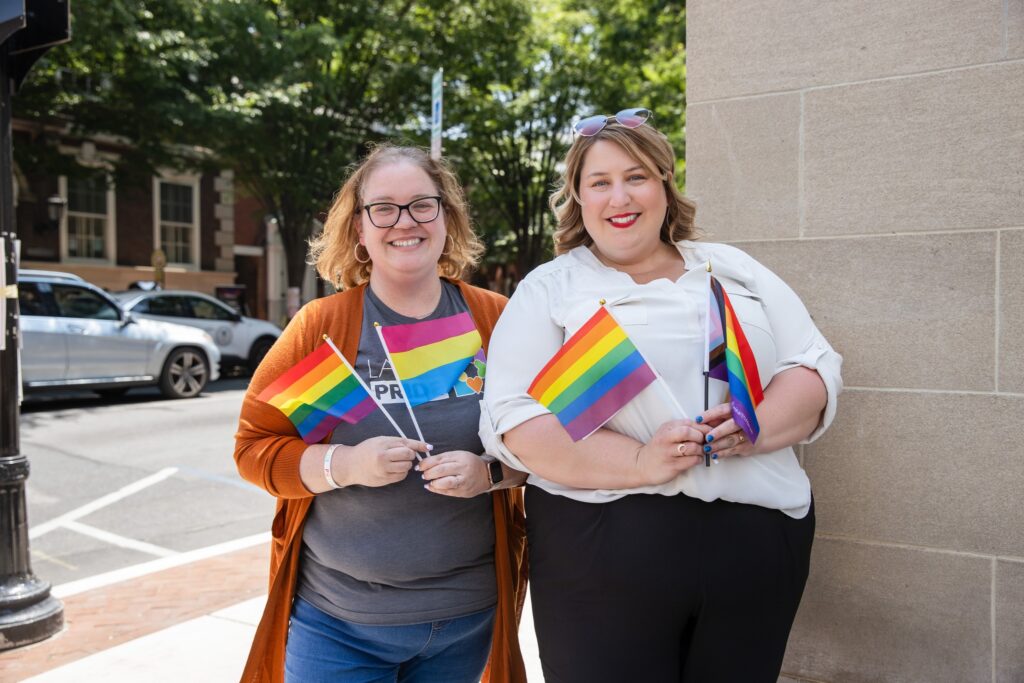 Held annually in June, Pride Month "serves as an opportunity to celebrate the uniqueness of identity, to find community and to showcase resilience in the face of hate," Lancaster Pride said in a statement.
Lancaster Pride President Tiffany Shirley outlined a list of Pride Month events, including the Lancaster Pride Festival, which will take place at the Lancaster County Convention Center starting at noon on Saturday, June 17.
"We're really excited for bigger and better things this year," she said.
Local Pride Month events
June 2 (First Friday): Art Shows at LancLiving Realty and EsoArts Lancaster PLUS a release party for Pride Beer, 5 to 9 p.m., Our Town Brewery.
Pride Beer will be available at the following locations:
Lancaster Marriott
Tellus360 x Lancaster Recreation Commission – Beer Gardens
Zoetropolis
Shot & Bottle
Per Diem
The Fridge
June 4: Pride Float
June 11: Pet Parade, Buchanan Park. Registration: 10:30 a.m. Parade:11:15 a.m.
June 14: Keystone Business Alliance and Lancaster Pride Mixer, 6 to 8 p.m., The Pressroom
June 15: Lancaster Changemakers Pride Poetry, 7 p.m., The Loop
June 16: Pre-Pride Festival White Party (Palm Springs themed), 10 p.m. to 2 a.m., The Imperial Restaurant
June 17: 15th Annual Lancaster Pride Festival 12 noon to 7 p.m. After-party, 9 p.m. to 2 a.m.
June 22: Celebrity Bartending fundraiser, Decades, 5:30 to 8:30 p.m.
June 24: Pride Pool Party, 6 to 8:30 p.m., Lancaster Rec Center
Source: Lancaster Pride