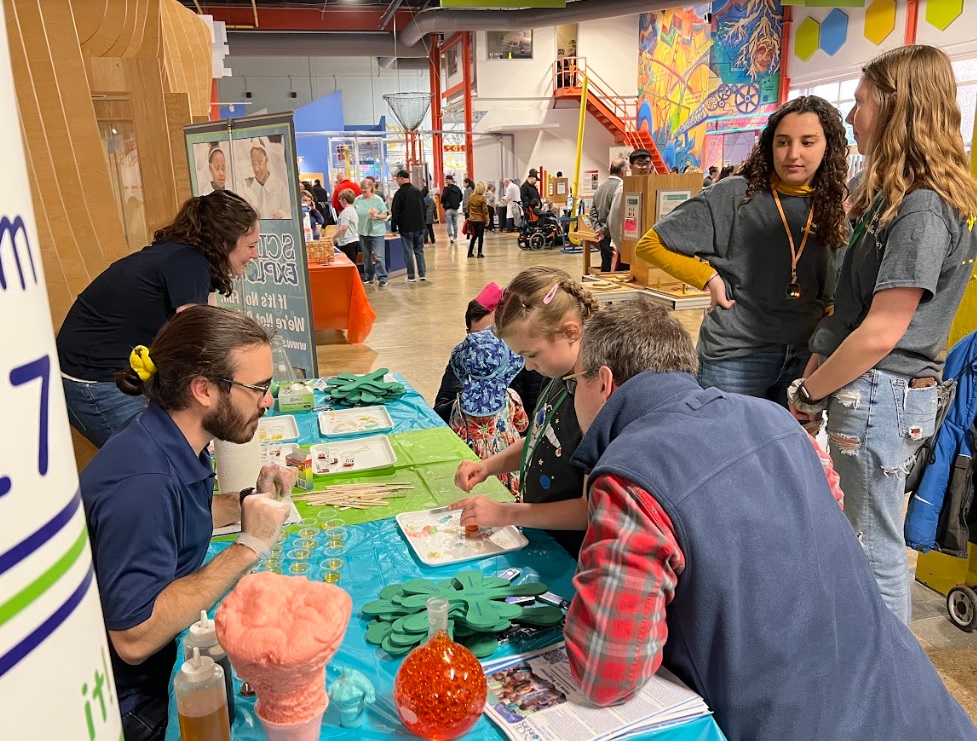 The Lancaster Science Factory was buzzing on Sunday as children and their families gathered for the nonprofit's eighth annual "Science Is Amazing" event.
With 13 community partners on site, the Science is Amazing event is Central Pennsylvania's largest STEM festival, organizers said. Sunday marked its return after a two-year hiatus due to the pandemic.
"We think its really important for kids to be curious about the world around them and learn through discovery, and that's what they're all doing here today," said Amanda Bakay, director of Programs and Communications at the Lancaster Science Factory. "We really want to have them just try anything they can and [see] what sparks their imagination."
By offering free admission, Bakay and her team aimed to minimize barriers to access, making it possible for all children to experience STEM.
"Statistics show that the more kids visit a science center and engage in STEM, the more likely they are to maybe perhaps pursue post-secondary education of any sort in STEM and get a STEM career," Bakay said. "We just want kids to be able to keep coming back over and over again."
Each community partner featured at the event presented hands-on activities and demonstrations for children and their families to engage with principals of STEM.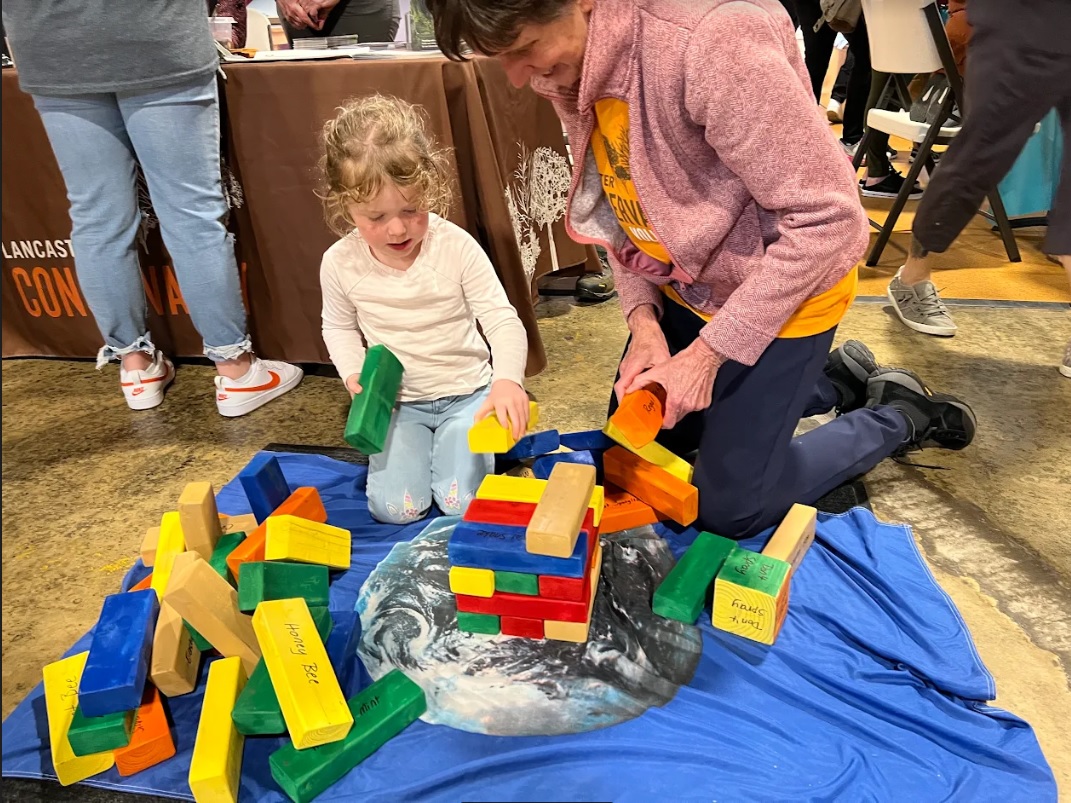 Becky Turnbull and her husband brought their two children to the event.
"Our kids are really into science in different ways," Turnbull said. "I think it's really important for them to see adults who are doing what they're interested in, and know that [it] could be something that they could follow through their life, maybe as a career, maybe as just a hobby or something fun to do."
According to Turnbull, her children both enjoyed practicing their coding skills on the laptops provided by Cargas. Through simple coding, the kids were able to make animal characters dance and move across the computer screen.
Other participating organizations included The North Museum, Lancaster Barnstormers, Pennsylvania College of Art & Design, Millersville University, Elizabethtown College and Thaddeus Stevens College of Technology.
Bruce Schreiner teaches electronic engineering at Stevens and is one of the co-founders of Make 717, a local "maker space."
Joined by three Stevens students, Schreiner helped children solder a badge they could take home with them, giving them a taste of skills with real-world value.
"We're getting kids at young ages to be able to solder very small parts onto a board, which is realistic with electronics nowadays," Schreiner said. "It's just important to get people excited and exposed to [skills as real] as you possibly can at certain ages."
For Bakay, STEM principles can be applied to every area of life. The Science is Amazing event gives the community an opportunity to come together and facilitate learning for children across the county.
"It shows that the Lancaster Science Factory is a really key player in STEM in Lancaster County," Bakay said. She hopes the festival helps children become comfortable with trial-and-error and innovation, and understand that making mistakes along the way is part of the learning process.
"We just want people to be really curious about the world," she said.
Photo gallery
(Photos: Kylie Stoltzfus)